So I've decided I need to drink more water. I'm not always great with working out consistently, and I'm not the best at eating healthy all the time. But adding more water to my day seems like an easy way to be nice to my body. They say you should drink about eight glasses of water that are 8 ounces each. I say, "Pish posh," because I can do better than that.
I saw recommended somewhere to drink the same number of ounces as you weigh in pounds, and I thought this was a fun challenge. It's extremely unlikely that you'd O.D. on water by drinking this much—it's just a great goal, in my opinion. Therefore, since this past Monday, I've been trying to drink about a gallon or so every day. The easiest way to stay on top of how much I've had is to use the S Health app I mentioned in last week's favorites.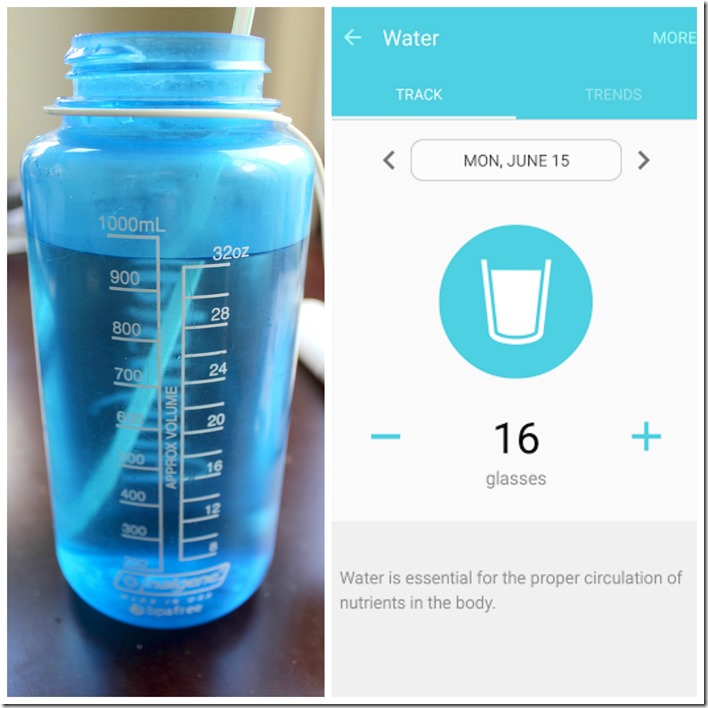 I shoot for about 8 ounces every hour, basically, but this would vary based on how much you weigh and how many hours you're awake throughout the day.
On top of being nicer to my body by staying more hydrated, I figured this would be a great way to control my appetite since I feel like I'm hungry most hours of the day.
I encourage you to challenge yourself to drink more water as well! Whether it's the same number of ounces as you see on the scale, or even near there, it's a refreshing challenge. Also, if you struggle with getting enough H20, check out some of my favorite ways to drink more water during the day. Cheers!
See below for my latest favorites.
These Are a Few of My Favorite Things
Photo Collage – I featured a wall gallery in a favorites post somewhat recently, and today, I'm stoked to share my very own collage! This simple collection of frames and pictures took me a ridiculous amount of time to prepare. It's not even funny, guys. But now I can't stop staring at it because I'm so proud of how it turned out. I need to re-print a few of the pictures so they're more centered (Matt and his sister's heads are cut off a tad—that's what you get for being so tall), but besides that, I'm so happy with it! Only positive reactions are allowed because I put 9 holes in the wall for this situation. No regrets allowed. (And yes, that's Friends on TV. Mwahaha)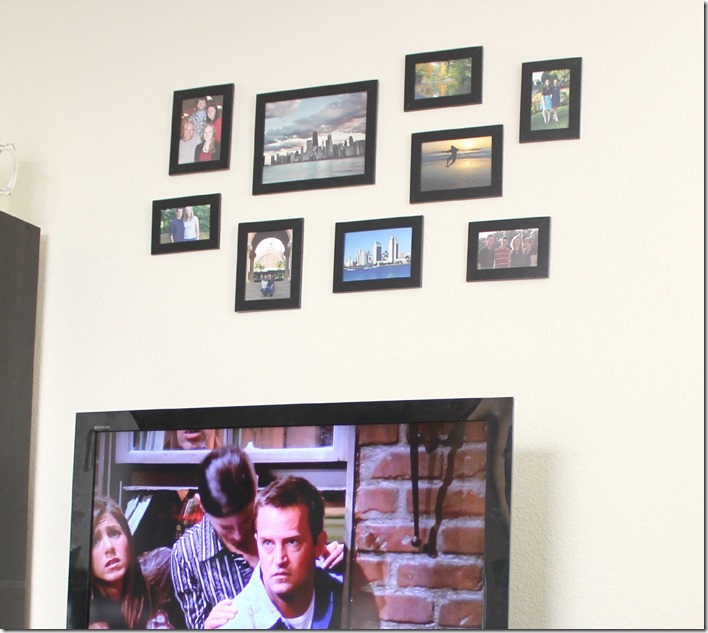 Sriracha – Quick shout out to my boo Sriracha. You make all food so much more exciting. Thank you for that.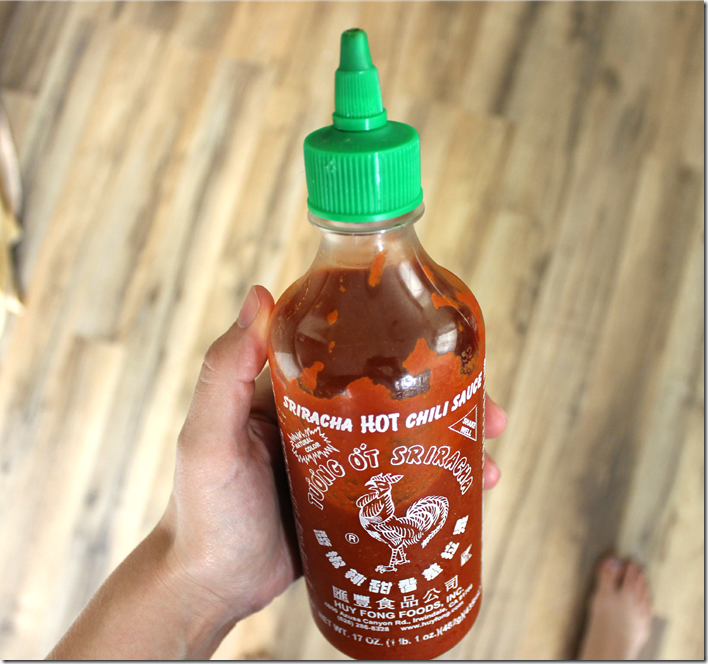 Desk-Turned Coffee Bar – I have this obsession with coffee bars. I think they're so quaint and adorable. Love this post about turning your desk into a coffee or tea bar. So fun and creative!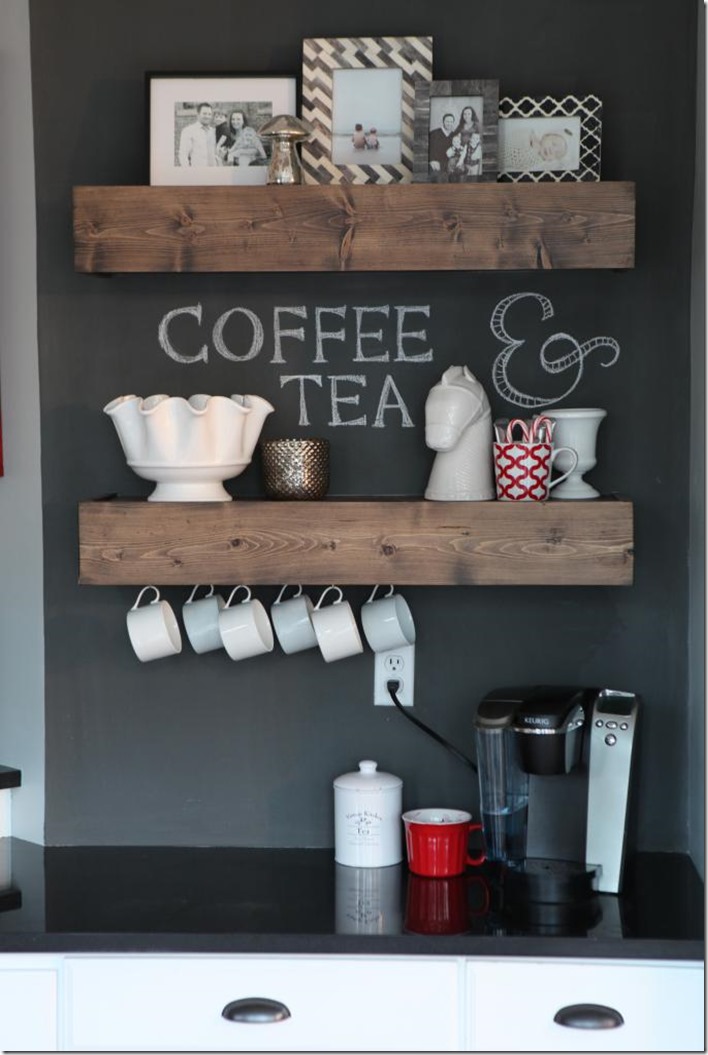 Clorox Cleaner + Bleach – Alright, people. We're gettin' real domestic over here. I had to share this, though, because it's our new favorite bottle of chemicals (not that we had a previous one because that's kind of weird). So we have a white sink, and it stains like woa so easily. NOT COOL. We bought this recently, and it works WONDERS—completely erases all the crap in just a couple minutes. I highly recommend it if you're not afraid of some chemical action.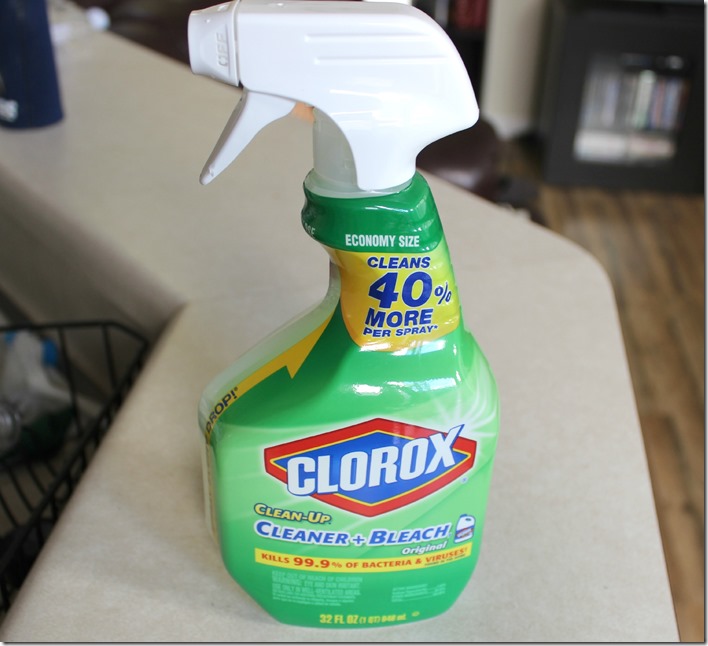 ---