Good morning and happy Friday!!! I'm here to talk about food today – so rare for this blog, I know.
I was selected through a Sweat Pink campaign to review a Vega Sport product – more specifically, the Vega Sport Protein Bar. Although protein and energy bars aren't usually found in my kitchen, having these around have been quite the treat.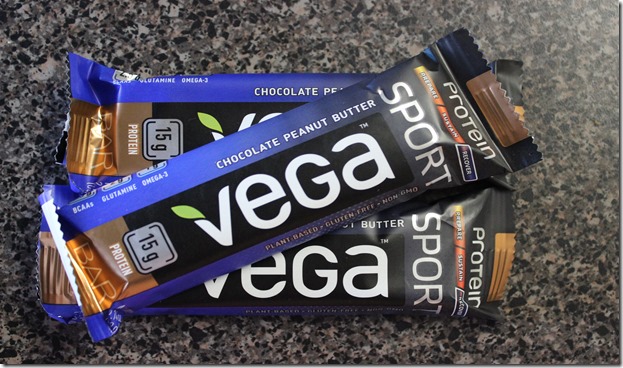 They remind me of candy bars because they're so delicious, but they're actually full of clean, plant-based protein. I've been having issues not eating them all the time. The whole point is to eat them after an intense workout to aid in recovery, so I'm trying to stick to that idea.
Here are some more details about the protein bars:
15 g of plant-based protein
Gluten free
Non-GMO
No artificial colors, flavors, or sweeteners
The bars I was sent were chocolate peanut butter, but they also have chocolate coconut and chocolate mint flavors. The Vega Sport line of products are dedicated to fueling your better – in other words, they want to aid your body in performing the best it can. From protein powder to energy gels to an electrolyte supplement, each product is categorized under one of three stages to aid in your body's ability to perform: prepare, sustain, and recover.

I've been eating the protein bars after my P90X workouts (and before…and during…and randomly…not gonna lie). But for their designed use, I will say it's nice to have a quality, post-workout snack – I would definitely recommend them! Plus, it's always nice knowing that you're feeding your body with ingredients that are actually good for you. Also, there's chocolate involved, so there's that.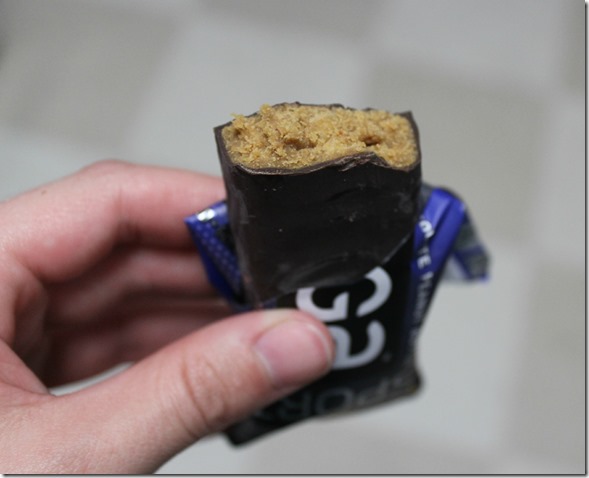 Disclaimer: I was sent Vega Sport Protein Bars for free to review; all opinions are my own.
Are you a protein bar fan? What's your favorite brand?
What's your go-to post-workout recovery food/drink? If a meal isn't coming up, I usually whip up some chocolate milk or a smoothie.