Try this steel cut oatmeal recipe that combines the flavors of vanilla and almond for a warm and delicious start to your day.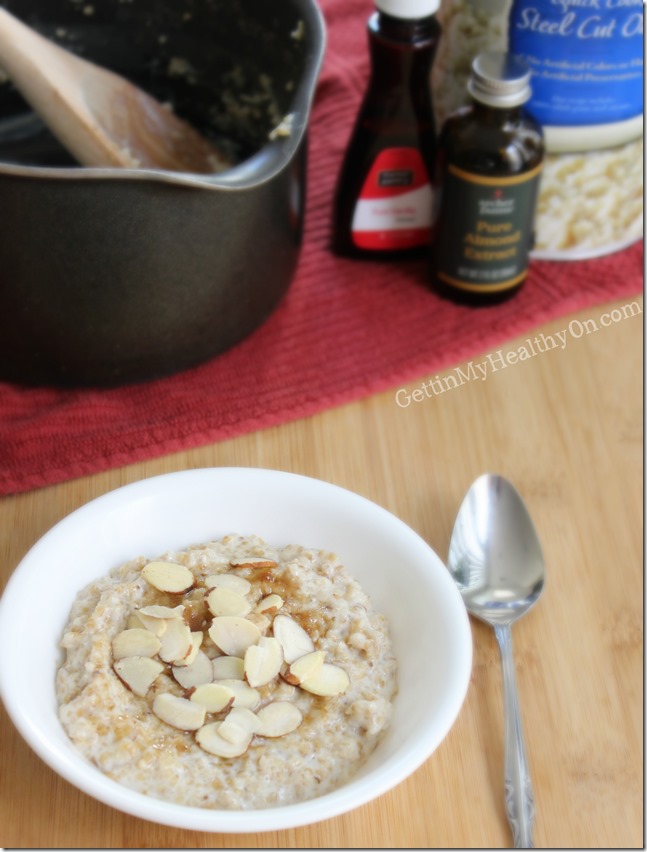 Oatmeal is my go-to breakfast every single day, and when I'm feeling extra motivated (and have the time), I love to step it up a notch and cook steel cut oatmeal. This variation provides so much more texture than traditional types, which I actually prefer. Usually, I'll make this on the stove with milk and not add a single thing to it because I love it that much. But for today's recipe, I decided to add a little oomph for something even tastier.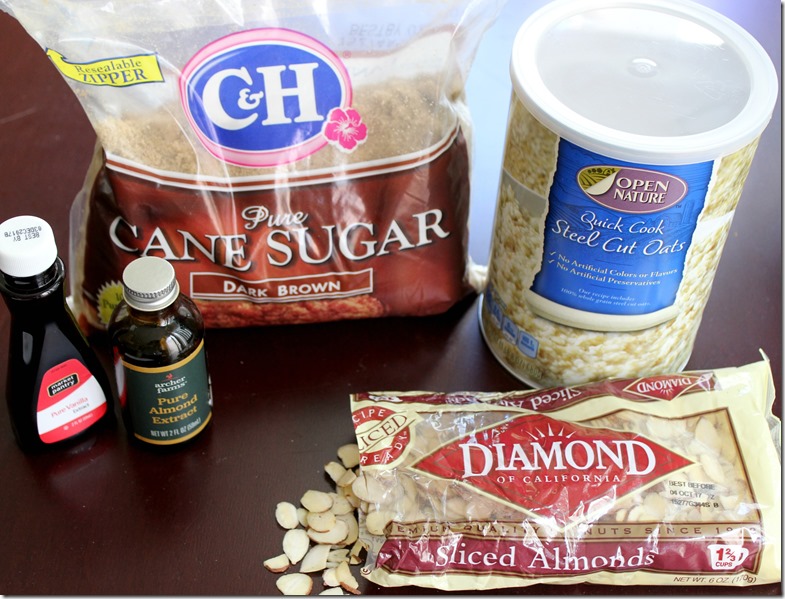 After cooking the steel cut oats on the stove according to package directions (but with milk; this is very important), I added 1 teaspoon of vanilla extract and 1/2 teaspoon almond extract. Then I dished this up into two bowls and topped them with a sprinkling of brown sugar and sliced almonds (you can use any you have on hand; I just think sliced look pretty).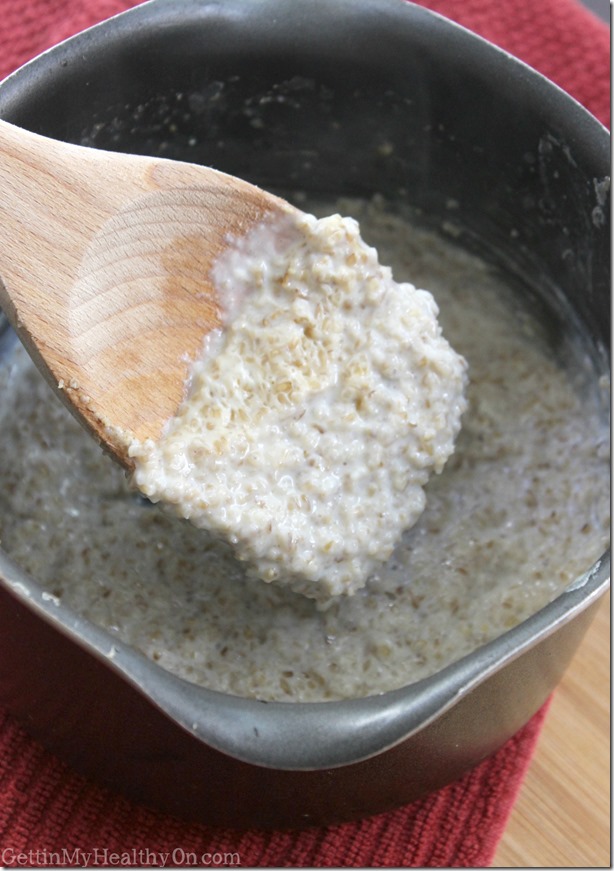 It's pretty darn simple, but I still think it tastes like a treat, especially with a little sugar, which I never add to my oatmeal anymore.
I was extra motivated to make this recently because I have two canisters of the steel cut oats since I failed to check our inventory before we went grocery shopping. Ooooops. But that's okay; guess I'll be eating a lot more of this stuff! It's a good problem to have.
Vanilla Almond Steel Cut Oatmeal
Ingredients:
1/2 cup steel cut oats
1 1/2 cup milk
1 tsp vanilla extract
1/2 tsp almond extract
Brown sugar
Sliced almonds
Instructions:
Cook oats according to package direction using milk.
Remove from heat and stir in extracts.
Divide the oatmeal into two bowls and sprinkle with desired amount of sugar and almonds.
Serve!
Recipe from GettinMyHealthyOn.com