Create this thick and creamy smoothie by combining almonds, dates, and banana with the boost of vanilla protein powder for a snack or meal that will keep you full while also satisfying your sweet tooth.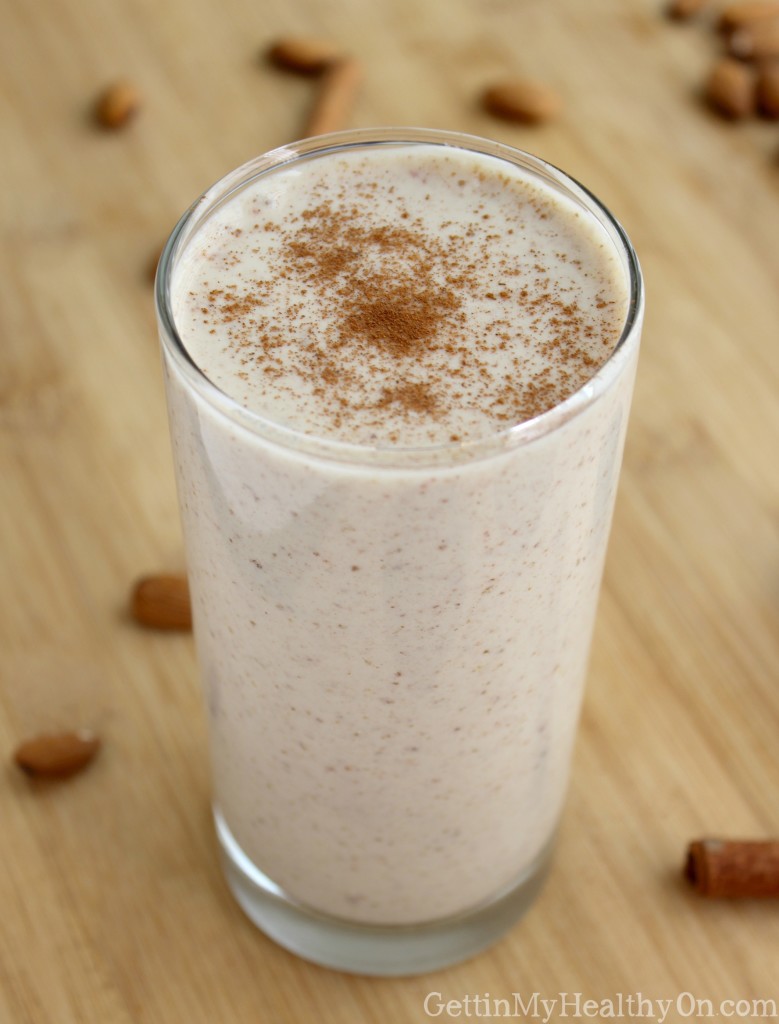 Although green smoothies are my jam, I like to cut out the spinach once in awhile to allow certain flavors to shine. I saw a juice at the store recently that combined dates, cinnamon, and almond milk, which is what inspired today's smoothie recipe.
Do you ever read ingredient lists, whether in a recipe or on a package, and just know it's an absolute masterpiece of flavors? That's what the juice was for me. After seeing the heavenly trio of ingredients on that juice package, I was inspired to experiment in the kitchen with a new smoothie concoction. The verdict? Holy creamy goodness. It definitely did not disappoint.
I added frozen banana to create more of a thick base, and then vanilla protein powder helps give the smoothie an amazing boost (both flavor and nutritional value). See all the goodness below.
Vanilla, Almond & Date Smoothie
Ingredients:
1 cup milk
1/2 frozen banana
1 scoop vanilla protein powder
2 Tbs almonds
3 Medjool pitted dates
dash of cinnamon
Instructions:
Combine all ingredients in blender.
Blend until smooth. Enjoy!
Recipe from GettinMyHealthyOn.com