Happy Monday morning!
I have a recipe to share with you guys today that is centered around what some might call the best condiment/dipping sauce/dressing ever: ranch.
It's a bit concerning how good ranch is on such a wide variety of foods — chicken, fries, salads, sandwiches, burgers, pizza, and so on. I've been experimenting with a new use for the dressing recently, and I'm pretty excited how it turned out.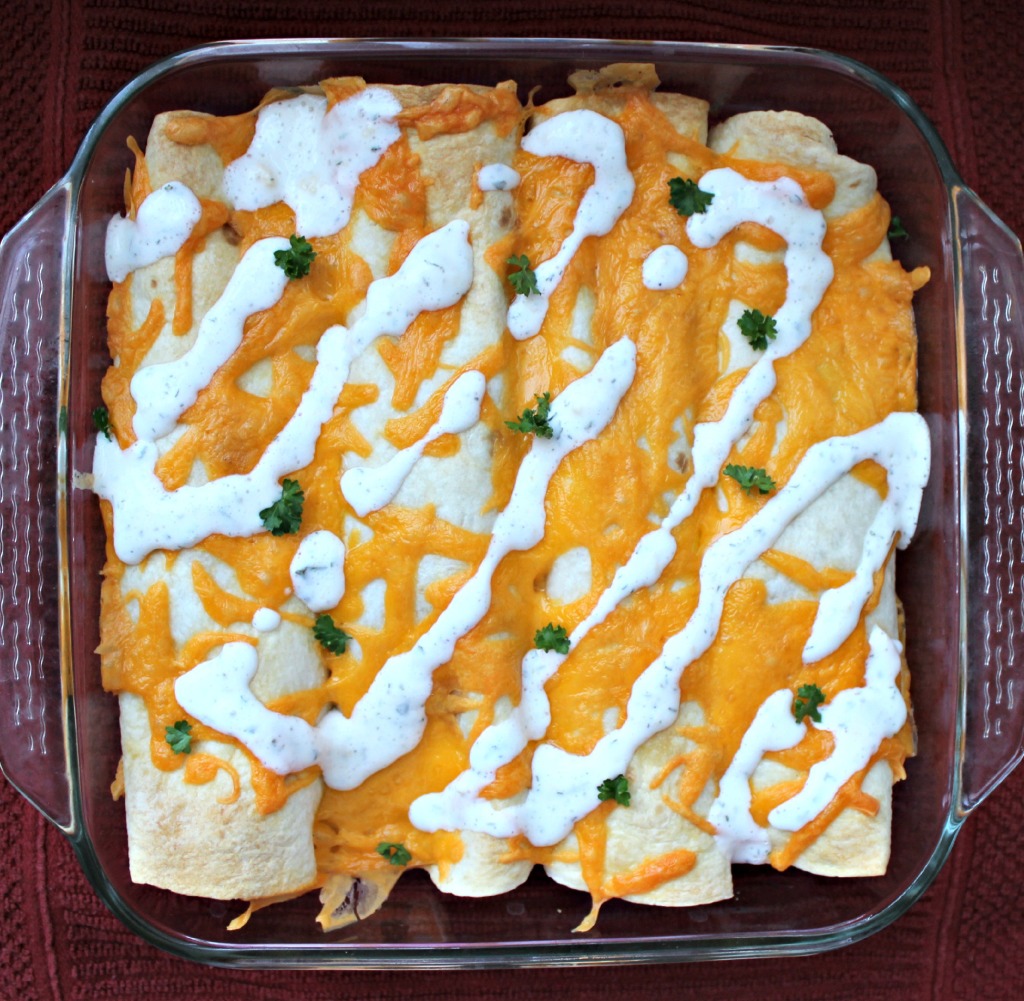 Combining ranch with a Mexican-inspired dish was definitely a new concept to me, but it turned out quite well, if I do say so myself. I found a recipe for this and tweaked it quite a bit to make it more to my liking (and a wee bit healthier). Hope you find this as delicious as we do!
Ingredients:
Taco Seasoning

1 tsp. chili powder
1/4 tsp. paprika
1/4 tsp. cumin
1/2 tsp. garlic powder
Dash cayenne pepper

Ranch Seasoning

1/2 tsp parsley
1/8 tsp dill
1/2 tsp onion powder
1/4 tsp pepper
1/4 tsp salt
1/4 c water

1/2 lb ground turkey
1/4 cup ranch dressing
1/4 cup salsa
1 cups shredded cheddar cheese
4 flour tortillas
Instructions:
Combine ranch dressing and salsa in bowl and set aside.
Cook turkey in skillet. On low heat, add taco seasoning, ranch seasoning, and water to meat and stir occasionally until incorporated.
Spray an 8x8 pan with non-stick cooking spray. Pour just enough of the ranch/salsa mixture into the bottom until it has been thinly covered.
Spoon 1/4 of the meat, 2 Tbs of the ranch/salsa mixture, and a little cheese into each tortilla. Roll up and place seam side down in the pan.
Cover with any remaining ranch/salsa and cheese and bake at 350 degrees for 30 min.
Drizzle ranch on top and serve!
Recipe from GettinMyHealthyOn.com
Check out my other healthy recipes!