We've been taking full advantage of all the fruit in season lately. It's one of the best parts of summer, if you ask me. Pineapples, mangos, berries of all sorts, peaches, and so much more—I need all of the things. Now that I know how to tell when fruit is ripe, there's less disappointment and more juicy goodness. One way I've been devouring nature's candy is through smoothies. I always add bananas because they're great for a creamy base, but I got exotic recently (or I guess local, these days) by throwing fresh mango and pineapple in a smoothie.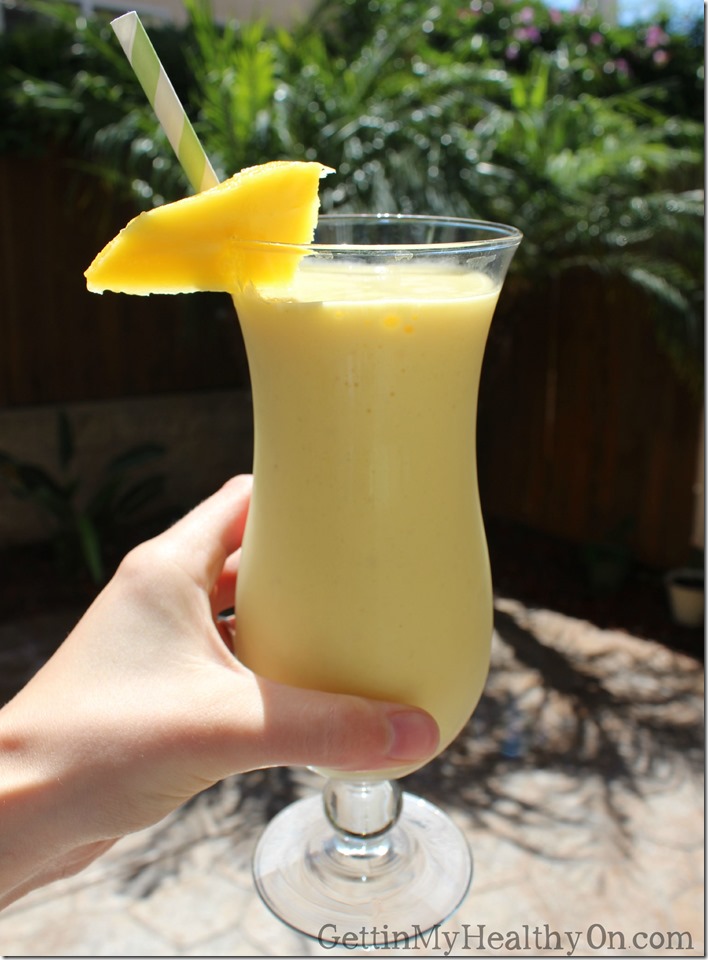 Oh, and did I mention coconut milk? Ever since I did a pseudo-vegan diet for a week, I've had it on hand, so I added it to this smoothie, which made it quite decadent. The combination of fruits was definitely branching out for me because I tend to stick to the same smoothie recipes all the time (I may or may not have had a protein spinach smoothie last night because I'm lazy).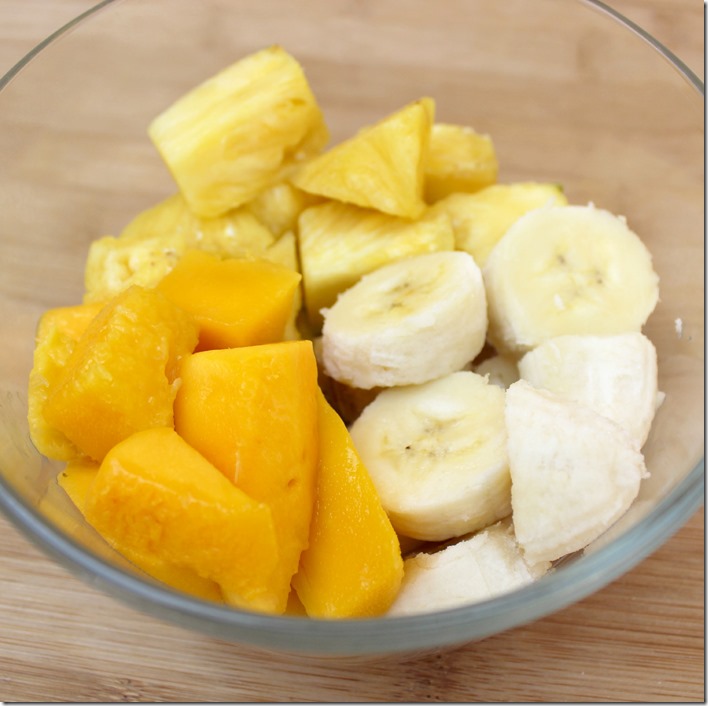 So I cut up part of a mango to get 1/2 cup, sliced up 1/2 of a banana, and measured 2/3 cup of my favorite fresh fruit: pineapple. Add a combo of coconut milk and almond milk (or any milk you have on hand works), and you get a thick, tropical smoothie concoction!
Even though I don't usually have smoothies in place of meals, I made this as a light lunch while I was working, and it was a nice treat. If you do decide to use coconut milk, I highly recommend you mix it with another milk so it's not so rich. By only pouring 1/4 cup of it, along with 1/4 cup almond milk, it was juuuust right for me. Feel free to adjust this, though, based on what you have on hand or whatever you prefer.
Tropic Smoothie with Pineapple and Mango
Ingredients:
2/3 c diced pineapple
1/2 c diced mango
1/2 large banana
1/4 c coconut milk
1/4 c almond milk
Optional: coconut flakes for garnish
Instructions:
Put all ingredients in a blender, and blend until smooth.
Garnish with coconut flakes or a piece of fruit.
Serve!
Recipe from GettinMyHealthyOn.com
Cheers!