Husbands—they somehow make life easier and more difficult all at the same time. One unfortunate quality I've noticed over the years that my husband has (along with a few friends' husbands)? He tends to be a picky eater.
Now don't get me wrong, some guys are basically human garbage disposals—they'll eat whatever you put in front of them. But my loving man does not do well with certain ingredients. Although I sometimes don't blame him (because I used to be an extremely picky eater), other times…it makes cooking dinner a bit complicated.
I have to admit, though, Matt has come a long way with his pickiness. He makes an effort to eat healthy and tries to be open-minded, which is all I can ask of him. Since I have this habit of trying to incorporate vegetables whenever possible, however, this can make him a bit unsure about some of the dishes I make. While he's pretty accepting of me using ingredients like spinach these days, if he catches a rogue onion or tomato chunk in something I make, I basically just put on this innocent face like…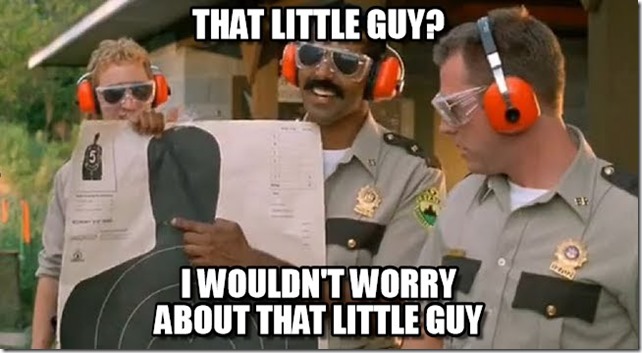 But then he gets trust issues because he remembers I'm not past sneaking what he hates into recipes (because helloooo, they really enhance the flavor of certain dishes #SorryNotSorry).
To avoid this food controversy, I've discovered a number of tricks that make Matt so much more willing to eat a variety of dishes, which gives me more room to experiment with recipes. It's basically all about compromise. After all, if you're willing to cook dinner all the time, the least your husband can do is try to eat it.
I also think if you're willing to put forth that effort, you might as well make something you both will like, which is why I hope my tips help make dinner time an easier and tastier experience.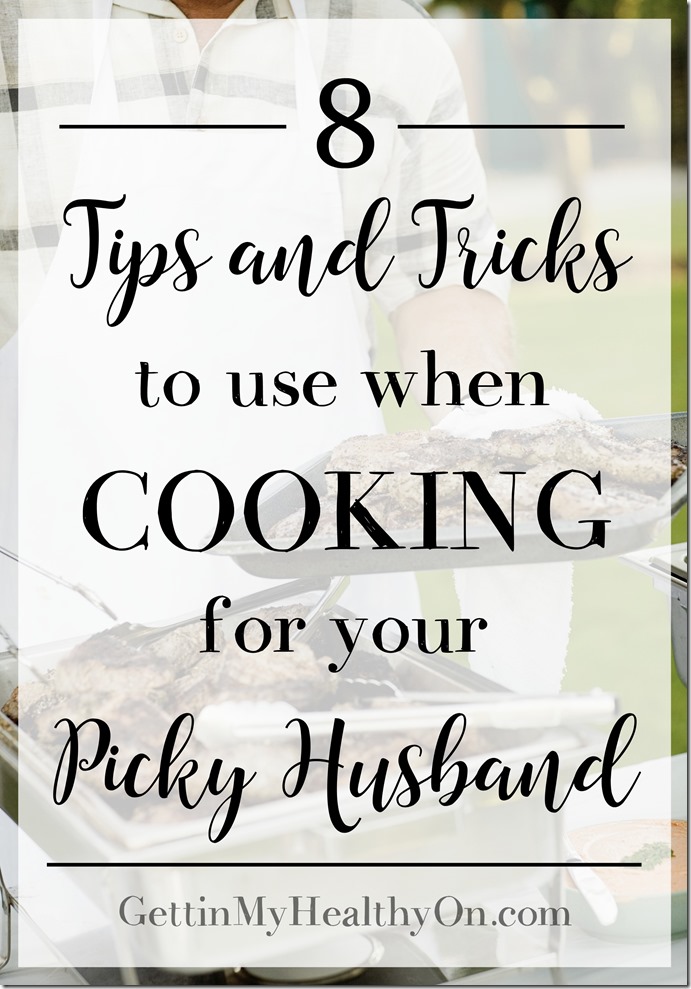 Use It Sparingly:

If it's not super obvious or an overpowering part of the dish, using that hated ingredient might just work out. Two major ingredients I rarely use due to my husband getting trust issues when he finds them? Cilantro and onion. So I often use items like these as little as possible.

Prepare It in a More Agreeable Way:

This has been a game-changer for me. Tomatoes, for example: my husband hates tomato chunks. So I often blend these products into a puree, such as with salsa and marinara. Onions are an even more hated ingredient. So if I do insist on using them, I may chop them finely, mince them, or grate them so they're not even noticeable.

Use a Similar Alternative:

Sometimes you can't just omit an ingredient in a recipe, but there are often alternatives that work just fine. Like how I use onion powder all the time instead of onion. It gets some of the same flavor across, but there is no trace of onion texture actually in the dish.

Try a Different Cooking Method:

The way a food is cooked can completely transform the end results. With vegetables, especially, the possibilities seem endless. I know multiple picky husbands (and even wives) who will eat roasted versions of veggies, but not steamed versions. If you let the veggies get mushy, that can ruin the dish! Shout-out to Roasted Asparagus and Roasted Broccoli for being so tasty.

Pair It with Something He Likes:

With some iffy foods, simply pairing them with a loved ingredient makes them 10x better. For me this often means pairing a vegetable with a less healthy garnish, such as bacon and cheese. Using bacon is actually the way I got Matt to try Brussels sprouts in my Pan Seared Brussels Sprouts with Bacon. #Win

Make It Easy to Pick Out:

When a recipe won't be the same without a certain ingredient, or I simply want it in there for myself, I'll sometimes keep the questionable item in large chunks, like with onion and mushroom. I've found that Matt simply doesn't like the texture of some ingredients, so if their flavor leeches into the dish, he's not as picky about it. Making them easy to pick out solves the problem!

Add It Later for Yourself:

This won't work with all recipes, but it can definitely work for a lot. In some pasta dishes, for example, I might add in veggies later for myself since I know he doesn't want them. Or for pizza or tacos, we'll just assemble our own versions with different toppings.

Omit It:

I try to make a balance of dinners—some I know he'll enjoy that I'm indifferent about, and vice versa. If I only ever made food I know I'll love that he won't, he probably won't be too thrilled about my cooking. So sometimes if I'm making a dish more for myself, I'll simply omit the ingredients I know he won't like to make him more open to eating it.
Worse comes to worse, just cook the food how you want it, and if he doesn't want it, he can find something else. He is an adult, after all. (Or if you're really nice, you can make him a second option). I usually don't like putting effort into a meal knowing he won't like it, but once in awhile I want to be more adventurous (like trying vegan dishes, when he's all about beef). These are the nights when we just do our own thing.
You don't always have to be on the same page with food, but I think with a little give and take on both of your parts, you can enjoy the meal together and both be happy with the results. 🙂 I hope you find the little tricks I've discovered for cooking for my picky husband to be helpful as you try to make food for yours!
Is your husband more of a picky eater or a human garbage disposal?
Do you and your significant other tend to be on the same page with food? Or do you have to compromise?
Are there any tips or tricks you'd add to my list?