The holiday season is upon us! I'm so pumped to see family, have a few days off work to relax, and just embrace the spirit of the season (I'm anxious to throw up Christmas decorations but have been told I have to wait until after Thanksgiving; womp womp).
Since this tends to be such a busy time of year, it can be quite difficult to keep up with a workout schedule, ESPECIALLY when you're eating so much your fat pants are a daily wardrobe choice. HOWEVER, I believe in all of us to maintain our workout schedule #likeaboss –it just might take a little extra planning and motivation. I know I, personally, have worked hard to get back into a consistent routine, so I'm not letting my inner glutton and busy month ahead of me break my hard-earned schedule. If you're at all concerned with being able to keep up with a fitness routine over the holidays, you might find today's post helpful.
I'm sharing some tips and tricks to help set us all up for success and keep us accountable throughout the next couple months, especially for those who will be traveling.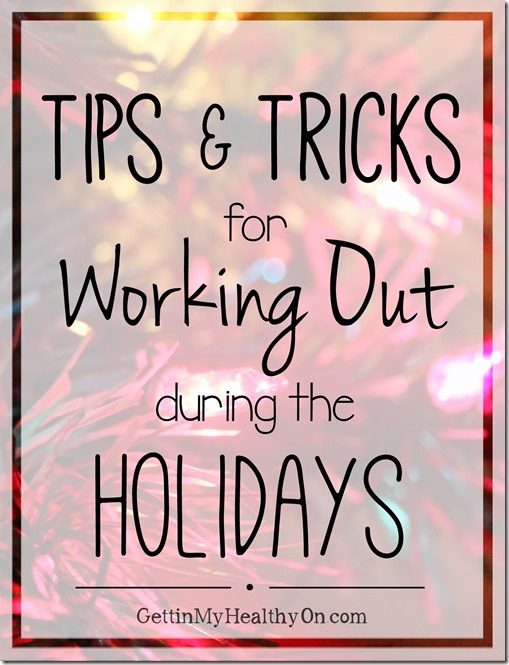 Plan a Workout for the Days You Know You'll Have Time
Some days there is simply not enough time to fit in a workout—that's just life. To make up for this, it can really help to figure out the days you know you'll have some downtime and try your best to get in a workout then. I know it really helps me to figure these days out ahead of time (if I know what's on the agenda for each day) because winging it tends to make me default to "mehhhhhh."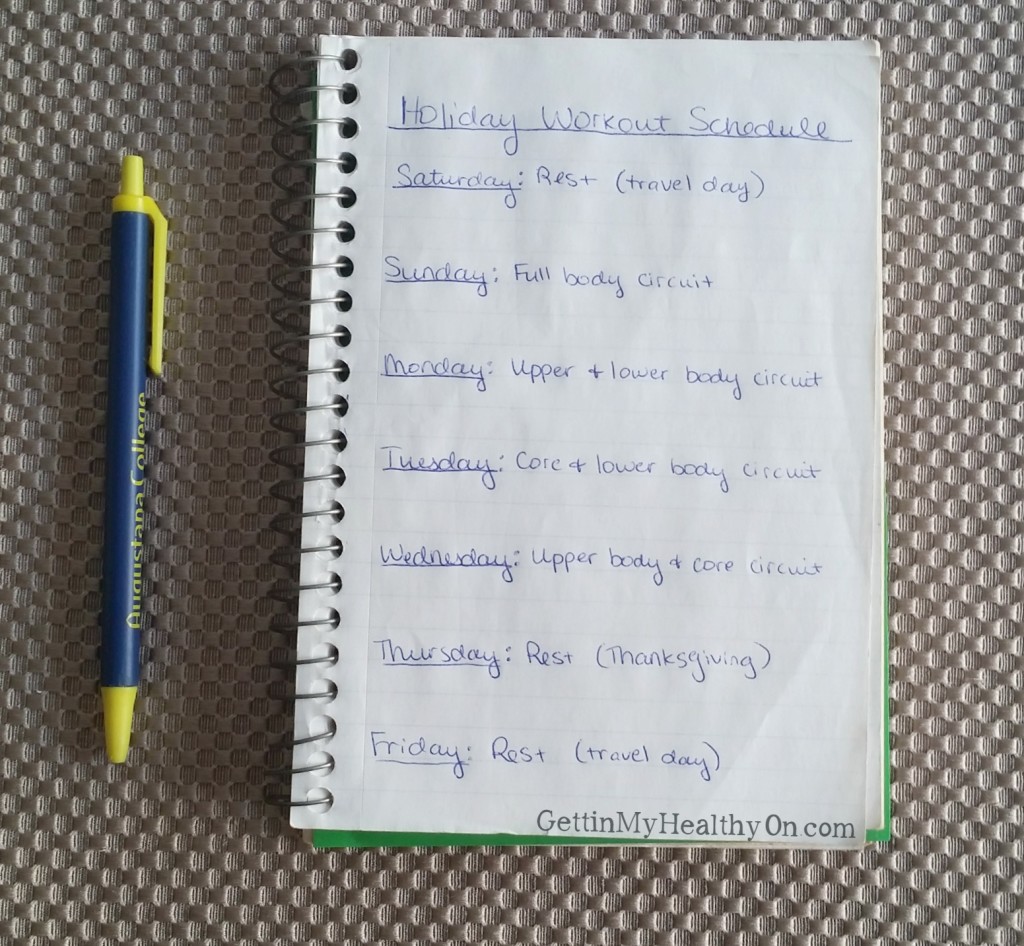 Set Aside Even Just 10 Minutes
In the words of Flight of the Concords, "Two minutes is better than one minute." But uh…we're talking about workout time here. Sometimes a short workout can seem to defeat the whole point of working out at all, but even the shortest workouts can help us maintain our strength, endurance, and mental sanity (or maybe that's just me). Use up the time that you have! It might be all that you get within a busy schedule.
Take Advantage of Off Hours
When you're with family, there tends to be a little wiggle room in the early morning and at other points throughout the day—use this time! I've woken up super early before to run in SUPER COLD temperatures because I was training for a race and was desperate for time (I wasn't too thrilled about this at the time). But if you're dedicated and determined, you'll figure it out. I have faith. (And if you ARE in a cold and snowy region, make sure you're staying safe running in the winter.)
Get Some Routines on Deck
I recently shared a collection of no-equipment workouts, and these are perfect for when you're traveling. I rarely have access to dumbbells or any other equipment when I'm going from house to house for the holidays, so my bodyweight just has to make due sometimes (and it's more than enough, which is a little bittersweet haha). If you're a runner, make sure to throw a pair of running shoes in your bag!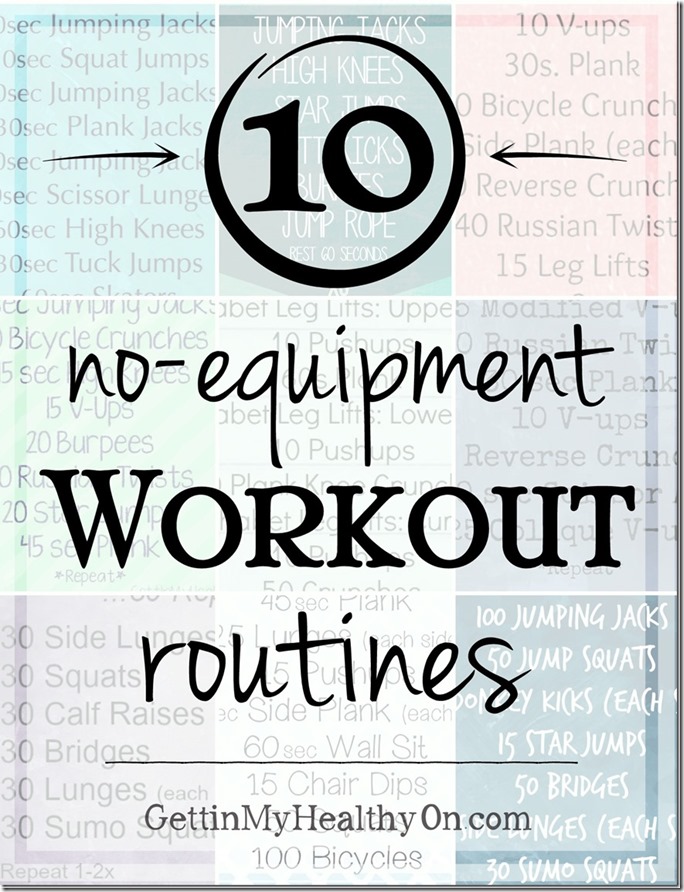 Bring a Set of Workout Clothes with You
Even if you aren't sure if there will be time to workout, it never hurts to bring a set of workout clothes just in case. They usually don't take up much room anyways. This is such a tiny step that can make or break an unplanned workout schedule (or you know…planned—you need workout clothes either way.)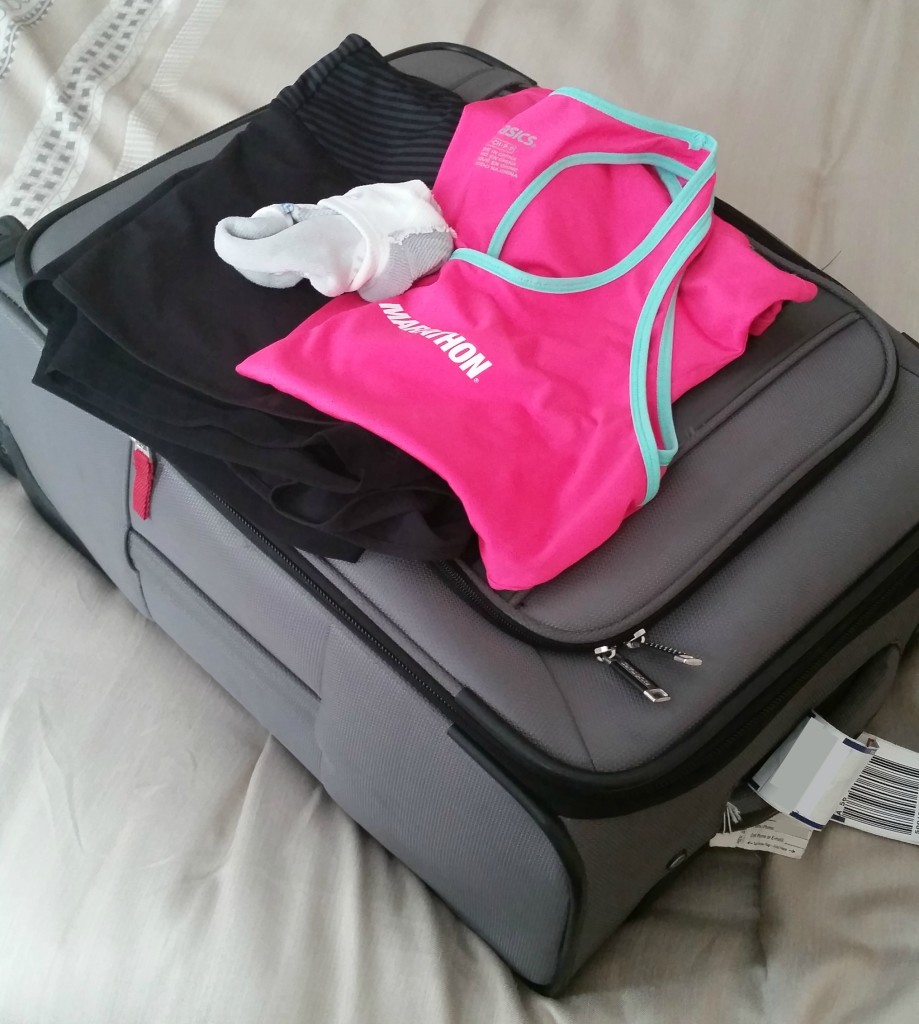 Accept Your Schedule Will Probably Suffer and Do What You Can
I do this thing where if I can't complete a full workout schedule (or if I'm limited because of an injury), I don't want to even try. It's kind of an all-or-non mindset, and it's terrible—don't follow my example. It's something I'm working on; I promise. If you're busy over the holiday season, it's better to just accept that you won't be performing at 100% and do your best to maintain your rockin' bod. (Plus, it'll help if you maintain self-control during the holidays because #allthefood.)
Even if you don't have the time, simply cleaning or making food can burn a lot of calories so you've got that going for you. When it comes down to it, though, the holidays tend to be a busy time so if you want to fit in workouts, you'll probably need to make an effort to force them into a full schedule. It's totally doable though! Not every day will be possible—and they might not all be great—but it's always worth it. Hopefully, the above tips will help you stay on track!
How do you stay accountable during the holiday season?
What's your go-to method of working out when you're traveling?