Workout
Yesterday: Dumbbell Circuit
Today: 30 Minutes to Speed It Up – ya, so I do this pretty much every week. So?!
---
HAPPY FRIDAY!!!
Booyah. That's what I have to say about that.
It's also Ride Your Bike to Work Day today. On my way to work this morning, I definitely saw more bikers than usual. Matt rode his bike to work, and he sent me a picture of his massive pile of goodies he got at random tables that are setup for people riding bikes today. So. Jealous. Another addition was a very extreme roller blader. He was getting pretty crazy in that hilly church parking lot where I saw him. Looked like a good time. I haven't roller bladed since I was like 10. Those were the good ol' days…
ANYWHO…in today's post, I will be discussing a specific running topic…
I have only ran three races up to this point: a random little 5k, a half marathon, and a full marathon—in that order. And in a few weeks (wait WHAT), I'll be running the Camp Pendleton Mud Run 10k. Each race has taught me something new about race training, and I continue to learn what works and what doesn't for me personally.
Please note: an excessive amount of candy prior to a run does not help. I relearn this at least once a month.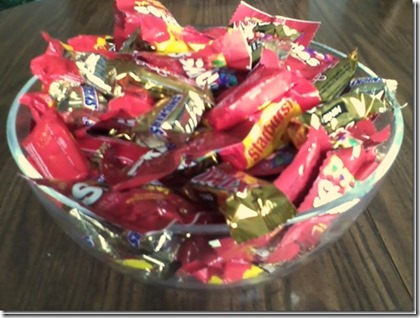 Recently, one of my friends asked me for some training advice for a half marathon she plans to do in a year, so I'm turning it into a tip-filled blog post for you all. I may not be the most experienced in half marathons specifically, but after training for my marathon for over 6 months, I feel I know a little bit about long-term race training  (too far ahead of time if you ask me).
I present to you…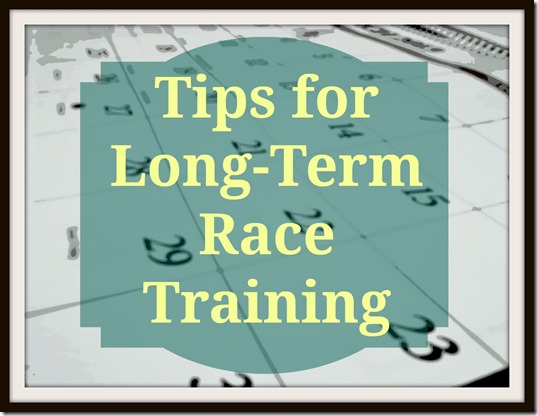 Establish your race goals.
Do you want to make it under a certain time? Do you want to run the whole thing (my goal at every race) or are you okay with walking some? Are you just hoping to survive? It's important to plan so you can train accordingly. If you want to get a really good time, make sure you're eating your Wheaties and gradually incorporating speed work. If you simply want to survive and not be last, then just keep building up your mileage slowly since you have so much time to train. Chances are there's someone slower than you. (I don't know about you, but this fact comforts me.)
Increase your mileage by 10% each week.
This is pretty general because it really comes down to how in shape you are and what your past is with running. BUT this is a pretty common recommendation to help you prevent injury during race training. Aka, if I run 5 miles one week, the next I would run 5.5. If I usually run 10 miles per week, I could add one mile the next week. You get the point. So start slower while you're getting used to it, then you can start building up a wee bit faster.
I pretty much added one mile each week (during my weekly long run) while training for my marathon. It got awkward when I was at a 16-mile long run with about 3 months to go before the race. Following a legitimate race training schedule is a good idea—unlike what I keep doing.
Use an established training plan.
I've always just kind of made up my own schedule as I go, looking at others for reference. While this has worked for me so far, it has also resulted in me getting burnt out on running really early. The next big race I do I plan to turn to some training plans out there that are tried and true. If you're training way ahead of time, though, just make sure you're running consistently and slowly building up those miles; eventually, you can start following a training plan. A 12-week half marathon one that looks legit is this one by Hal Higdon, or a 20-week beginning one you can find via Running Through Life here. There are a lot out there though, so just take a look around and find one that works with your experience level.
Set a date and register before it's too late.
Maybe it's just me, but I waited so long before my marathon to register that there weren't a lot of spots left, and it was more expensive. I knew what I was training for, but I just didn't commit for a long time. There are a lot of cool races out there, so do a little research ahead of time so 1. you can do a race you're excited about and 2. you have a specific date set to train for.
Have fun and don't get burnt out.
Yes, you should be prepared for your race. No, you should not despise the sport of running when it's over. I got so burnt out before my big race, and I credit my insanely long training period for that. I was so focused in the beginning that I trained hard and got so sick of running. It just wasn't fun anymore. What's the point of running your arse off if you constantly dread it? Running with a friend really helped me during my half marathon. What was a great motivator with my marathon was recording my mileage and times. It's exciting to see your progress! I thought it was weird that I was actually excited to run some days. These little things make a huge difference!
Stick to a routine.
Somehow I was able to fully dedicate myself to marathon training for what seemed like 10 1/2 years. What really helped was making a weekly running schedule of the frequency and types of running I would do. Seriously, I love my routines; I'm so much more productive. I had one weekly long run, one or two fast and short runs, and some recovery runs. By making it a routine, I knew what I had to do and just went out there and did it. At a certain point, I didn't question it anymore. It was simply a part of my day. Okay, so I still hated it some days, but I still got my lazy butt outside.
It's okay to take a lighter week.
Not every week has to be perfect, especially if you're training a long time before the race. Sometimes your body just needs a break. I'm not saying stop running for a week, but it's okay to take a week or two during your super long race training to do some shorter and slower runs. You may even find you're excited to get back to more intense runs! Just make sure you're spending most of your weeks following your training schedule. Slacking won't prepare you well for the big day!
And there you have it. Check out my Healthy Tips page for more of my advice on running! Or don't. It's cool.
Have a lovely weekend!
Questions for you:
What's the longest you've trained for a race? The shortest?
Do you have a race coming up? Do share!
Do you have any tips to add to my long-term training list?