Has anyone ever heard of Bulletproof Coffee? Well it's apparently a thing these days.
Technically, the concoction should consist of the following:
1-2 Tbs of unsalted grass-fed butter
1-2 Tbs of Brain Oxtane or XCT oil
1-2 Cups of brewed low-toxin coffee
This mixture is supposed to be a healthy, energizing breakfast replacement. The grass-fed butter is high in Omega-3 fatty acids and vitamins; the special oil is an easily digestible fat; and the coffee with a low-mold toxin level is said to be a better alternative than others with a higher toxin level that can cause symptoms like irritability and sugar cravings. Also, it's supposed to be a breakfast replacement since it is so high in calories and has such a high amount of fat.
As Bulletproof Coffee has become such a weird, growing trend, I've gotten more curious and intrigued. Since I didn't want to go buy a bunch of strange ingredients I had never heard of, I opted for grass-fed butter, coconut oil, and Starbucks coffee. Even though "Bulletproof Coffee" is very specific in its ingredients, I found the variation I used online as an alternative.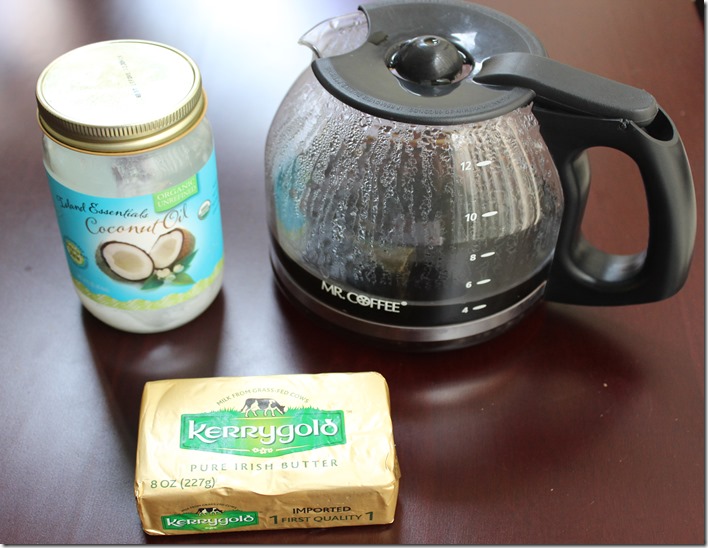 Since oil doesn't exactly mix into a water-based drink like coffee, you're supposed to blend it to thoroughly incorporate everything.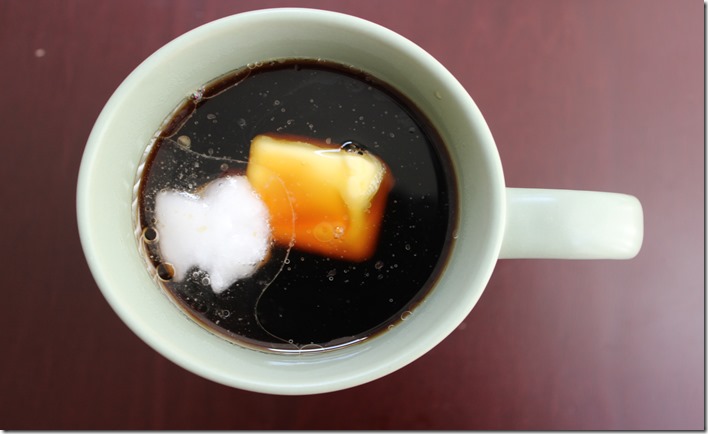 I was actually quite surprised how well it all blended together – I figured it would separate pretty fast but nope! It looked like a normal coffee beverage of sorts.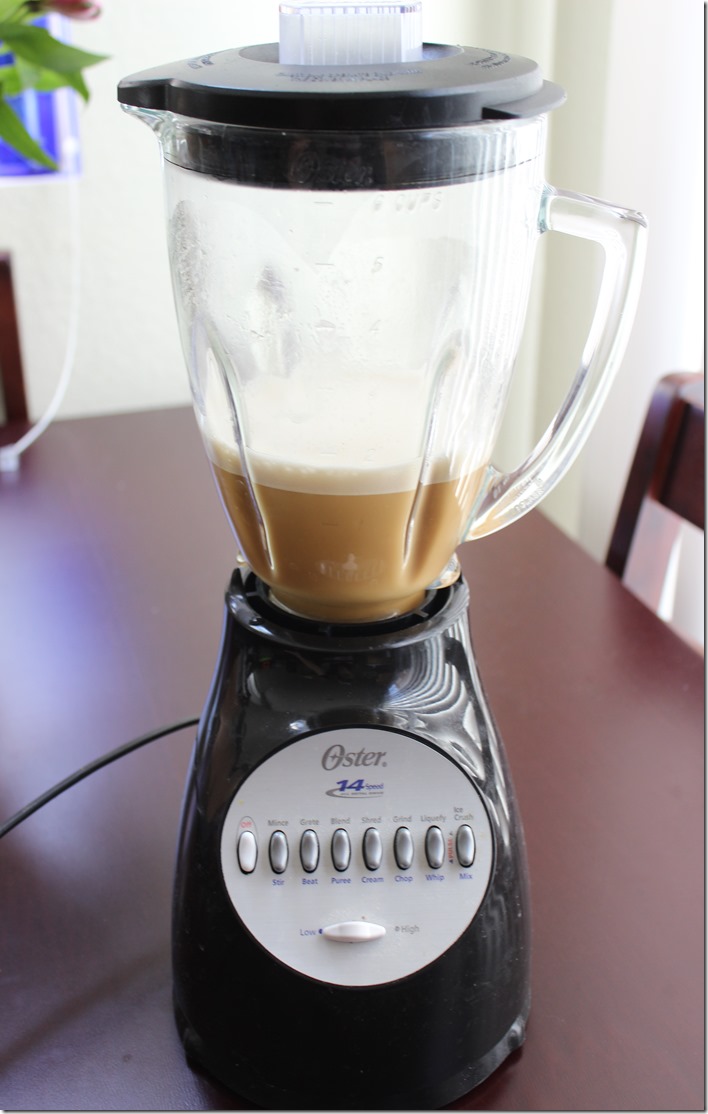 I actually enjoyed the taste. The coconut flavor took away from it a tiny bit, but it wasn't too overpowering. After trying it, I figured sure! I could drink this. But after getting through about a fourth of my mug, I started noticing my throat being coated with the oil. Aaaand that's when I dumped it all out.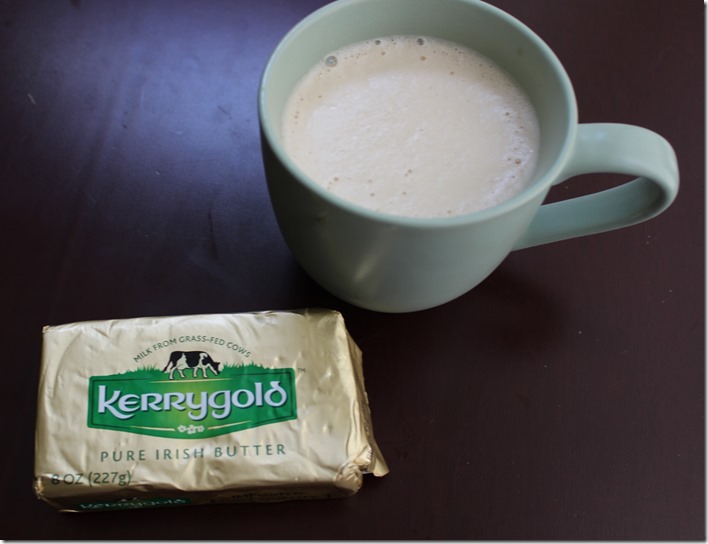 There are people who swear by this stuff, and there are others who think the amount of saturated fat from the butter and oil is dangerous. Even if I liked it, I don't think I'd make it a daily breakfast drink for myself, just because it IS such a high-calorie, high-fat drink. However, I found it to be an interesting new trend, so I'm glad I tried it out. It's just not for me.
Have you tried Bulletproof Coffee?
What is your favorite way to drink coffee? I'm quite partial to the crazy, flavored, sugar-filled creamers, but I never buy them. Lately, I've been putting a mix of half-n-half and milk in my cup-o-joe.