Happy St. Patrick's Day!! Cheers to my fellow Irish men and women out there…as well as those of you who claim to be for the day ;).
We're not doing a whole lot to celebrate today, but I'm pretty stoked about the corned beef and cabbage in the crock pot currently. Fingers crossed that works out because I've never made it before. Otherwise, we'll be having a liquid dinner of Guinness, which I'm pretty sure neither of us would be too disappointed about.
In honor of St. Patrick's Day, I'm sharing an Irish Proverb to help you either recover from the week or…perhaps from your crazy plans today/tonight.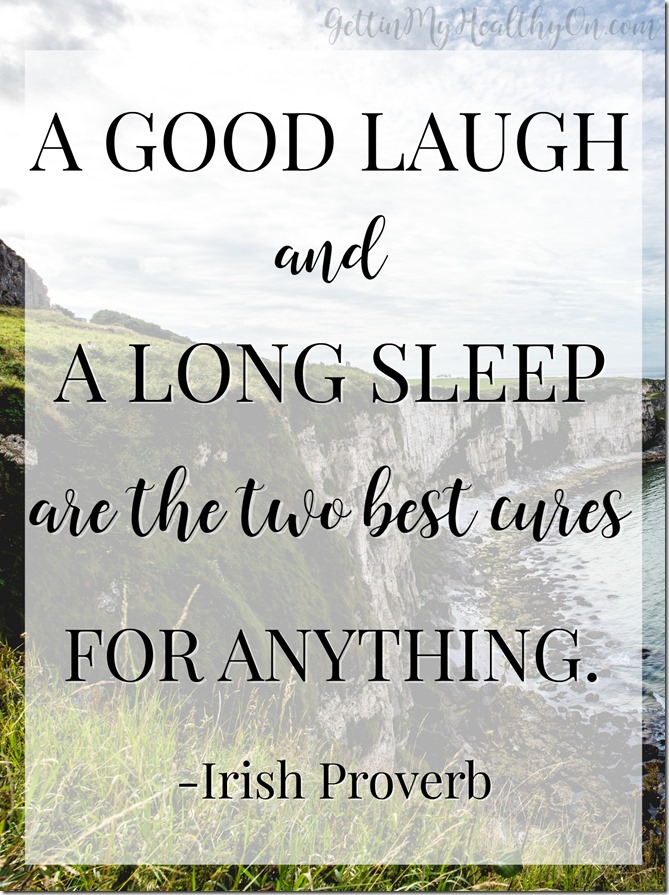 I'm quite partial to sleep, but I won't turn down a good laugh! Here's wishing you have both this weekend. 🙂