It occurred to me on Sunday morning how our weekend was ridiculously "California." Every activity we partook in seemed like something a stereotypical Californian would do.
First off, we visited Mission Brewery on Friday night. Matt bought a GroupOn for a free growler (aka jug o' beer), 2 refills, and membership (I think we get discounts on stuff?). So we got several taster glasses to test out the delicious Mission beer and then decided on the Armada for our growler, which is an Imperial IPA…if anyone cares.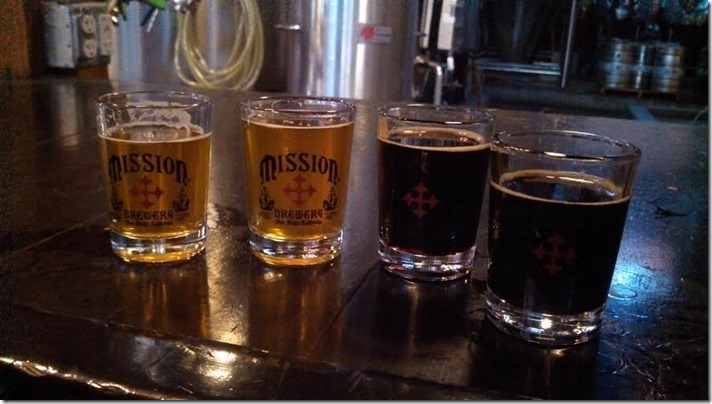 We kind of love craft beer these days.
Then on Sunday morning, I dragged Matt out on my 6-mile run for half marathon training. On my light run on Saturday, the inner side (almost the back) of my knee started hurting, but it wasn't too painful. On my Sunday run, though, it started to really hurt, so we only got to 5.5 before I decided I needed to walk. Since the pain was gradual, I don't think I pulled anything, but it was definitely hurting the rest of the day. I think I'm starting to resemble a zombie with my awkward walking/limping. Don't judge me. Here's hoping that I didn't actually injure myself, and I just…strained…something?
6 days until the half marathon. Eeeeee.
After our run, we headed to the beach for some volleyball (with some Beach Boys Pandora radio in the background). I decided to take it easy and lounge on the sidelines to not tweak my knee. Without realizing it, I volunteered for a game of dodge ball because I recall several times I barely missed getting hit.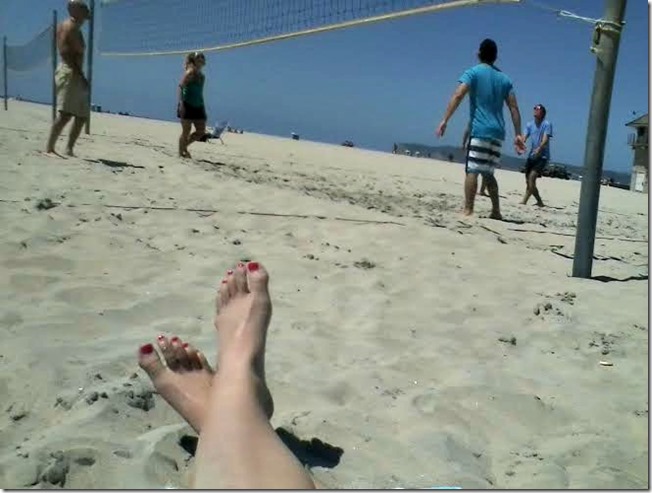 Good times.
To round off our California-y weekend, we made some sushi.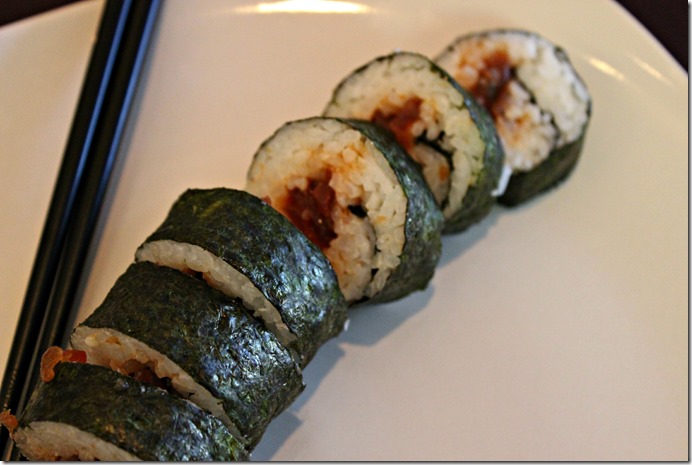 Okay, so it's not the prettiest, but we were proud of ourselves.
We took a little cooking class awhile back for sushi, and ever since, we've been planning to try it out on our own. After taking a trip to the Asian market nearby, we had the ingredients for some Spicy Tuna. I'm happy to report that it was pretty good! However, the hot sauce we used was no joke. I had a beer and piece of bread on hand to chase my sushi with because my mouth was, more or less, on fire.
Besides that, though…not too shabby.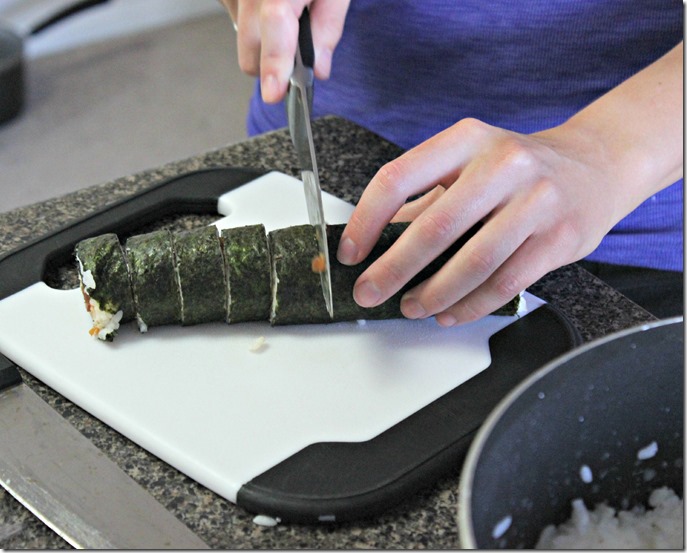 Side note: I got some trainer chopsticks at the Asian market because I thought they were hilarious/adorable.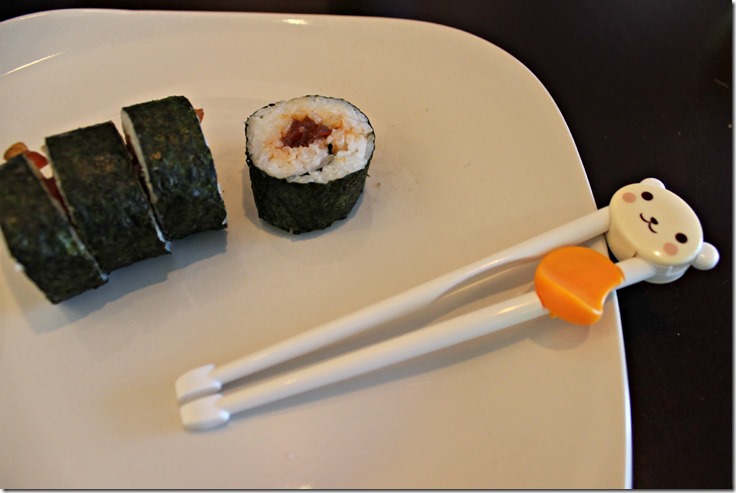 I may not be the best with chopsticks, but I get the job done. The bear? chopsticks seem a bit too easy, so I think I'll stick to the normal ones and the challenge they bring.
Craft beer, beach volleyball with some Beach Boys, and sushi – all-in-all, it was a good weekend.

Questions for you:
Do you think you're a stereotypical [insert state you live in]-ian? Do explain.
Are you a sushi lover? I've never enjoy sushi too much, but I'm definitely warming up to it. At this point, I'm all about the California rolls or tempura.
Did anyone else notice the Harry Potter marathon on TV this weekend? So good.