So yesterday was kind of amazing. I feel the need to share all the awesomeness. It was a lot of little things, really. It's crazy how a few little things can totally make your weekend.
To begin the day, we did our usual weekend grocery trip. You see, we like to make the most of coupons and promotions. I believe this has been the record so far for savings though. We saved 57% of our bill, which added up to be $92.29 in total—I got a little carried away in the produce. It. Was. Awesome.

I'm also loving how pumpkins are everywhere. I'm so tempted to buy one, but I've been told I need to wait a little longer. Am I the only one who wants to celebrate holidays excessively early!?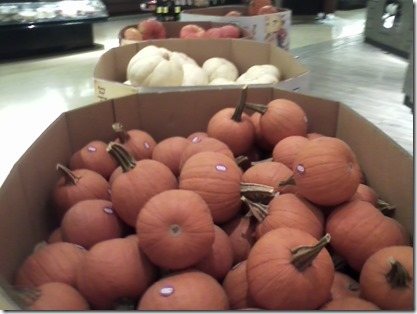 After our exciting grocery store trip (oxymoron?), I went on a blind date! Kelli from Happsters.com recently contacted me after finding me through the Sweat Pink community. I've never actually met a fellow blogger before, so it was kind of awesome. It was so fun to talk with someone about blogging and other randomness! You should check out  her "movement dedicated to spreading happiness" on her blog.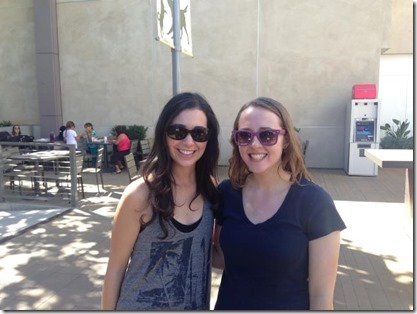 Side note: why did no one tell me it was National Coffee Day? I was happy to finally get a pumpkin spice latte but come on. Free coffee is the best.
After my special date, I traveled to a Best Buy and bought myself a birthday/Christmas/whatever-you-want-to-call-it present. Since I've been working so much overtime lately, I've been wanting an extra monitor even more than usual. Well I finally took the plunge and bought an Acer 29.5" monitor. It was the smallest, cheapest one there, and it's super basic, which is exactly what I was wanting. I'm pretty stoked.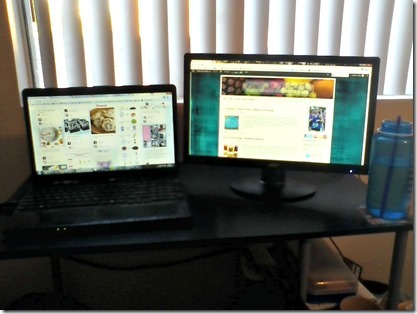 All-in-all, it proved to be a great weekend. I hope you enjoyed the little things as well.

Questions for you:
Did you get free coffee for National Coffee Day?
Fellow bloggers, have you ever met another of our kind?
Are there any holidays you celebrate way too far in advance?