**Make sure to enter my Feetures! running socks giveaway!
Since Halloween is fast approaching, I made it my point to carve a pumpkin this weekend.
It happened, but it's not pretty.
We put Hocus Pocus on and began our works of art. Matt decided to carve the alien from Toy Story in his pumpkin, so I followed suit and decided to do Mr. Potato Head. I think his turned out pretty while—mine on the other hand…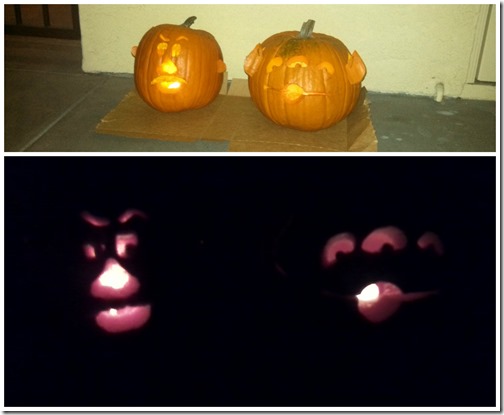 I forgot to give my pumpkin potato head some arms, but it was too late once I remembered. Apparently I just wasn't born with the gift of pumpkin carving. Below are our pumpkins from two years ago because I enjoy them. Matt's is on the left, and Jacques—my pumpkin—is on the right.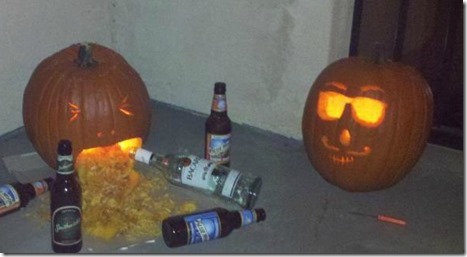 I always forget how much work pumpkin carving really is. It's all worth the glorious pumpkin seeds though.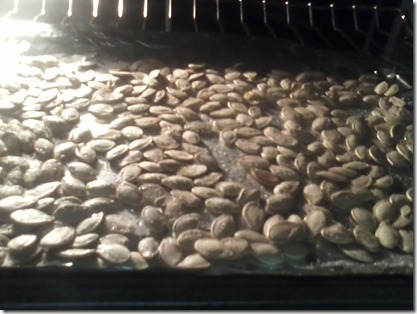 P.S. This happened yesterday…
'Tis quite tasty. I was actually looking for Edy's Pumpkin ice cream, but I think this will get the job done.
Have you carved a pumpkin yet this year?!
Do you prefer painting or decorating pumpkins instead?
---
Crockpot recipes for week 3 of my Crockpot Challenge:
Italian Beef in the Crockpot – Can never go wrong with this one.
Chicken Tikka Masala – I'm feeling adventurous, and I have most of the ingredients for this recipe, so finger's crossed it will be edible!
Meatballs – The goal is to make a new meatball recipe that is super easy and more on the sweet side, as opposed to my Savory Meatballs recipe that requires a bit more work.