Whip up this sweet, chocolaty coffee beverage for a refreshing drink to cool down during the hot months.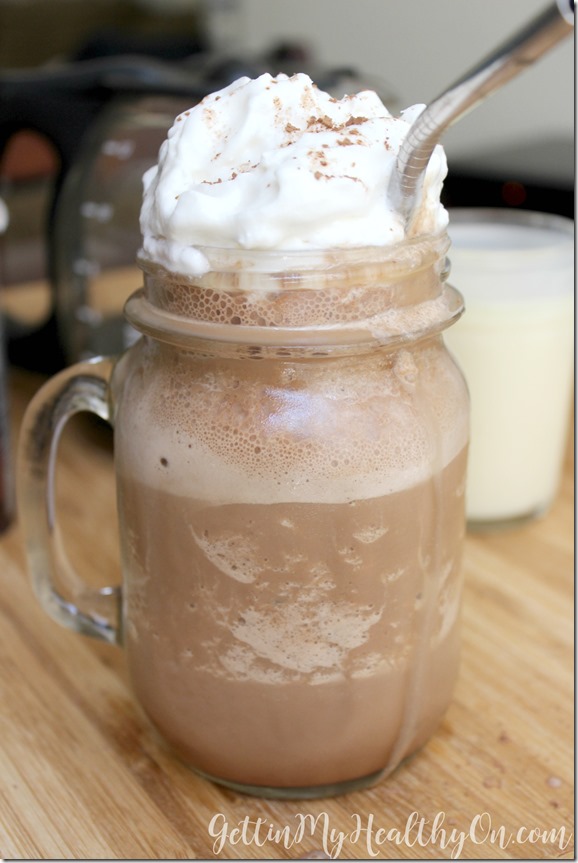 I've been on a quest to create a delicious yet not-terrible-for-me coffee beverage for years. Since it's been so hot here in San Diego lately, I decided to try my hand at another concoction this past weekend. The first try was a bust. I was trying to figure out what I could do to make it better without adding a boatload of sugar. Then it hit me: sweetened condensed milk. This was the missing key I've been searching for. It completely transformed the drink, and I used fewer ingredients overall because it's such a flavorful, syrupy ingredient.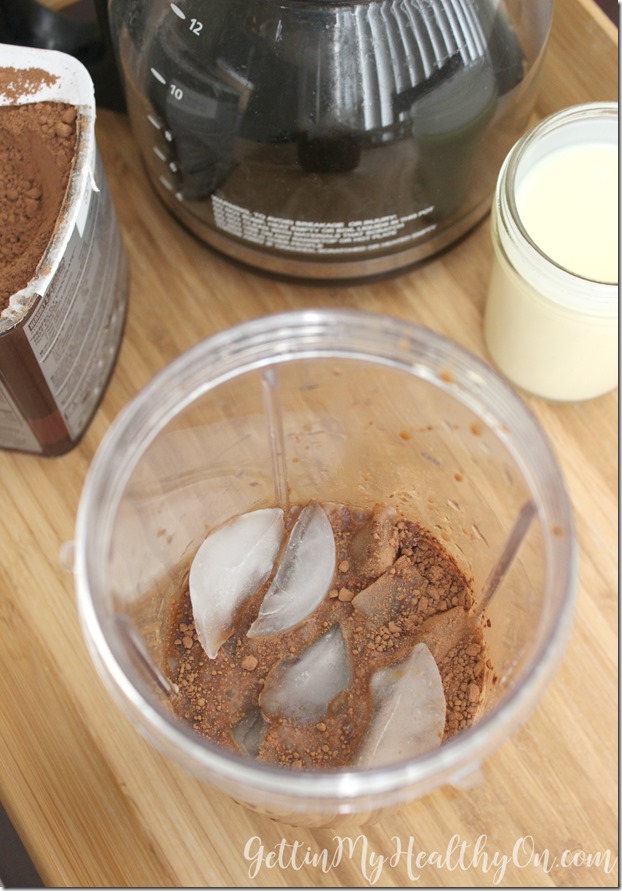 I made some extra strong coffee so I could blend my drink with ice and it wouldn't taste watered down. Using our handy dandy NutriBullet (any good blender would do), I combined 3/4 cup chilled coffee, 1/4 cup sweetened condensed milk, 1 tablespoon unsweetened cocoa powder, and 1 1/2 cups ice cubes.
It. Was. Unbelievable. I was way too excited about it.
This is why I'm feeling bold and am calling this "The Best Blended Mocha Ever." Since I used coffee, it's not an authentic "mocha," exactly, because that usually requires espresso. But it's the same idea, so I'm running with it. 😉 See below for the details!
Ingredients:
3/4 cup chilled strong coffee
1/4 cup sweetened condensed milk
1 Tbs unsweetened cocoa powder
1 1/2 cups ice cubes
Instructions:
Add all ingredients into blender and blend until ice is thoroughly crushed.
Enjoy!
Recipe from GettinMyHealthyOn.com