Sometimes, it's the littlest things that make us smile.
I've been noticing that to be true in my life a lot lately, so I figured I'd dedicate today's post to these things. I believe happiness is contagious, so hopefully the vibes I'm sending through the post can make you happy as well!
I present to you…
The ABCs of What Has Been Making Me Happy Lately
Always having a countdown to exciting events – 38 days until my birthday, 47 days until I go back to IL and see my family, 49 days until my friend's wedding, and so on. It's nice to have a bunch of things you're looking forward to!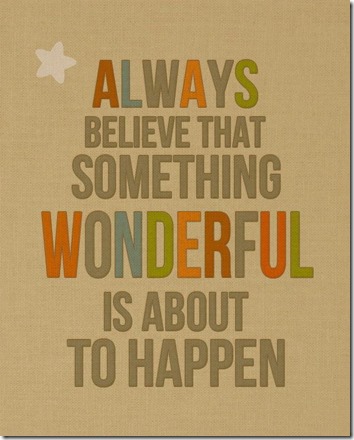 Brinner – We had it last night. It never fails to hit the spot. Plus, it was an excuse to use coconut butter. Yummm.
Coffee – okay, so this is pretty routine, but it's always something to look forward to in the morning.
Doing my first chin-up! Hellooooo, progress. Just don't ask me to do more than one.
Ending a hard workout – Nothing like the satisfaction of finally being done with a workout you didn't want to do finishing a good workout.
Free time – It's so wonderful to finally have a teensy bit of free time again. It's so refreshing, and I can feel my sanity returning.
Getting back to cooking and eating healthy – Kind of a relief I have control over my diet now that I'm back home. But this MASSIVE BOX OF GREENS is intimidating. Not gonna lie. (You can't tell by the pic, but I promise it's outrageous.)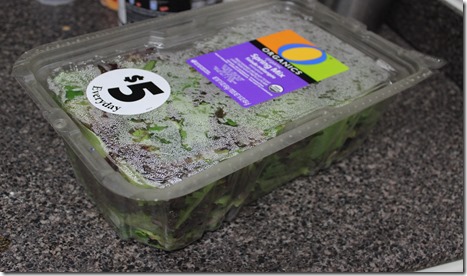 Hitting the HALWAY POINT with P90X (okay, almost)– Feels pretty good.
I bought a Father's Day card and mailed it all over my lunch break yesterday. I still can't get over how amazing it all worked out. You see, I'm not the best with mailing cards…
Jeopardy – Because knowing answers to Jeopardy questions is the best feeling ever.
Kernels – Popcorn is da bomb diggity (cough.Coconut Oil Popcorn.cough)
Large mugs – I like big mugs, and I cannot lie. Otherwise, I make about 500 trips for various warm beverages throughout the day.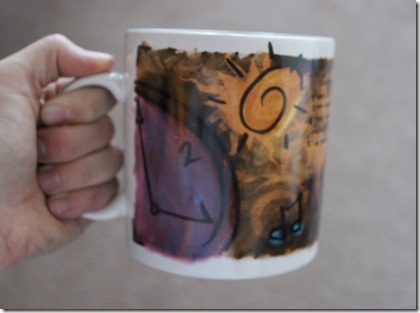 Minnesota accents – We met a couple recently who were from Minnesota, and their accents just made me so happy and reminded me of being home in the Midwest!
Naps – I just wish I could take them every day.
Organization – Being organized just makes my life feel better. It really helps me keep stress at bay.
Protein shakes – Easiest breakfast everrrr.
Quotes – Because they can be inspirational, motivational, and/or entertaining.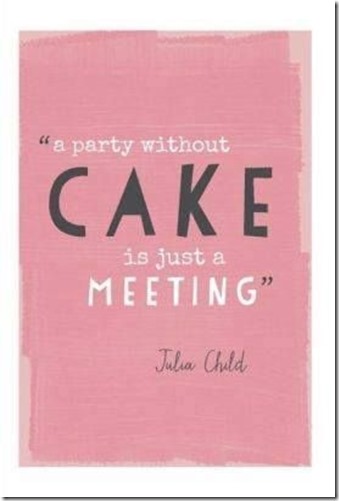 Running – I actually haven't run in OVER A WEEK, which is ridiculous, but P90X is taking over my nights. As a result, whenever I DO get to run / force it into my day, it is absolutely amazing.
Skirts – They make me so happy and are wonderful in these hot summer months.
Trashy TV – I'm sorry, but I enjoy trashy TV shows every once in awhile. The guiltiest of guilty pleasures.
Unicycles – OKAY, PEOPLE. There is a man that rides a unicycle near my work in the morning. He wears a beret, has coffee in his hand, and is generally just amazing at life. It is the best thing ever…every time I see him. (Unfortunately, the only pic I have of him is when he was walking.)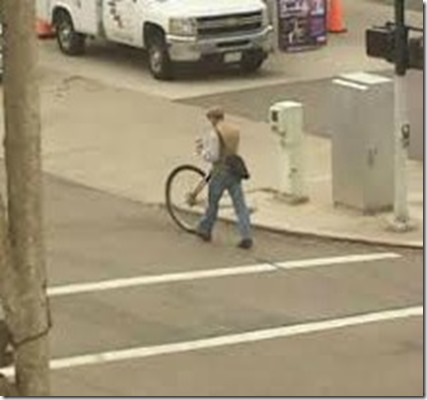 Vesuvius – "Mt. Vesuvius, now there's an igneous rock formation." Anyone? Friends reference? Get it? Friends make me happy. Just…never mind.
Weddings – Doesn't matter who it is; I always tear up. Such a happy time. 🙂
Xylitol – So….I'm slightly obsessed with gum. Gotta have some flavored; gotta have minty. Dentists recommend chewing gum with xylitol to clean the crap out of your teeth. So..yay xylitol!!! (By the way, I'm quite proud of finding a relevant word starting with X.)
Yelling – Okay, so this is more a result of when I'm happy, than something that makes me happy. But ya, when I feel enthusiastic about something, I accidentally start yelling. Ma bad.
Zzzzz – Aaaaand now I'm going to bed (I'm writing this on a Thursday night). Always an exciting time of the day for me…because I'm an old woman.
Now it's your turn!
Use the letters of your name to spell out things that have been making you happy lately.
Or if that's too complicated/too much effort (I don't blame you), what are the top 3 things that have been making you smile lately?
Have a great weekend!