I made something nutritious and delicious today. 'Twas a wonderful bowl of pink. Before I enjoyed the frozen goodness, though, I finished a lighter workout.
Workout
Ran 4 recovery miles and did this plank challenge for some core work. It's one of those days that I just haven't felt like doing anything, so I was happy a lighter workout was in the books for today.
And now for the bowl of pink…
Strawberry Frozen Yogurt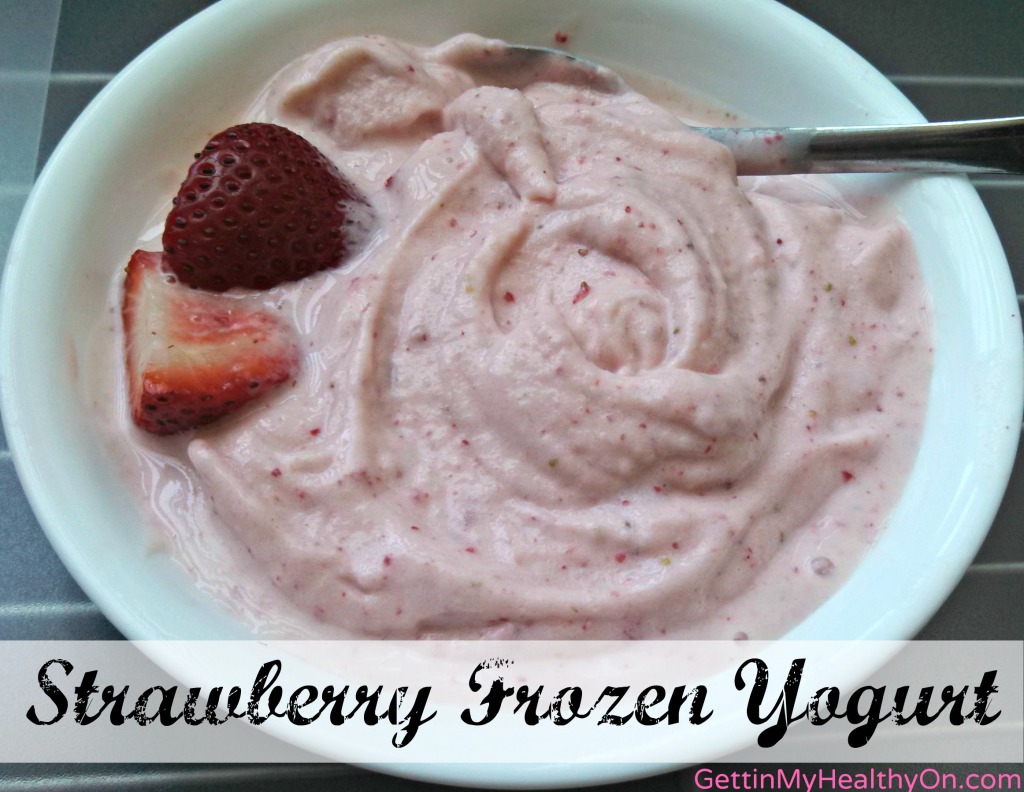 Ingredients:
3/4 c Frozen sliced strawberries
1/2 Frozen banana
1/2 c 0% Greek yogurt
1/2 t Vanilla extract
Directions: Blend all in a food processor until smooth.
Past Tasty Tuesdays:
Almond Oatmeal Cookies
Beergaritas
Cranberry Salsa
---
P.S.
I got my Bulu Box in the mail a few days ago. In this post I talked about it and what it is if you're curious. The code probably doesn't work for a free one anymore, but I'll share what I got just because I said I would.
Almased – I don't believe in replacing meals with special diet drinks or anything, but I figure I may just try this for a meal post-workout since there's a lot of protein in it.
Reserveage CocoaWell True Energy with AdaptoStress3 – Not sure if I'll try it because I try not to drink/consume caffeine (not a fan of the headaches when I don't have it).
Elebra – Haven't tried it yet.
FRS Healthy Energy Chews – I've eaten some. They taste a little funky, but I do feel like they gave me some energy before my run.
Immuno-Viva Defend+ Energy – Haven't tried it yet, but I'm all about boosting my immune system!
Crystal Essence Mineral Deodorant – Haven't tried it yet.
There you have it! I really like the concept of the Bulu Box, even though I don't think the samples will really tell me if I like them or not since there isn't much of each. A few I'd be able to form an opinion though—like the FRS chews since I have a bag of 30.
Let me know if you have any questions. Have a great rest of your Tuesday!