Good morning!! Just dropping in to share some food. More specifically, banana bread packed with Greek yogurt!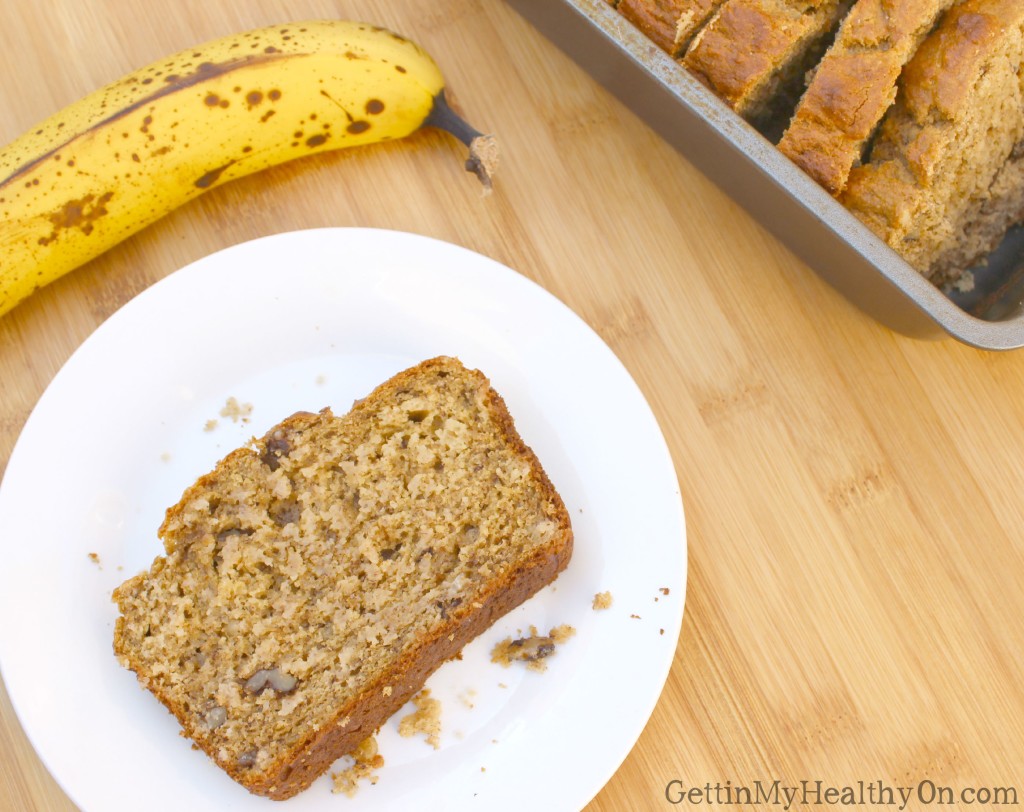 I've messed with this recipe four different times, and I've finally perfected it. If you have Greek yogurt you want to get rid of…or maybe just use…then this is my new favorite way to do so! PLUS, it's a bit moister than traditional bread, which sounds kind of nasty, but it's actually super good. As a result of this, though, I recommend you keep the loaf in the fridge to extend its freshness.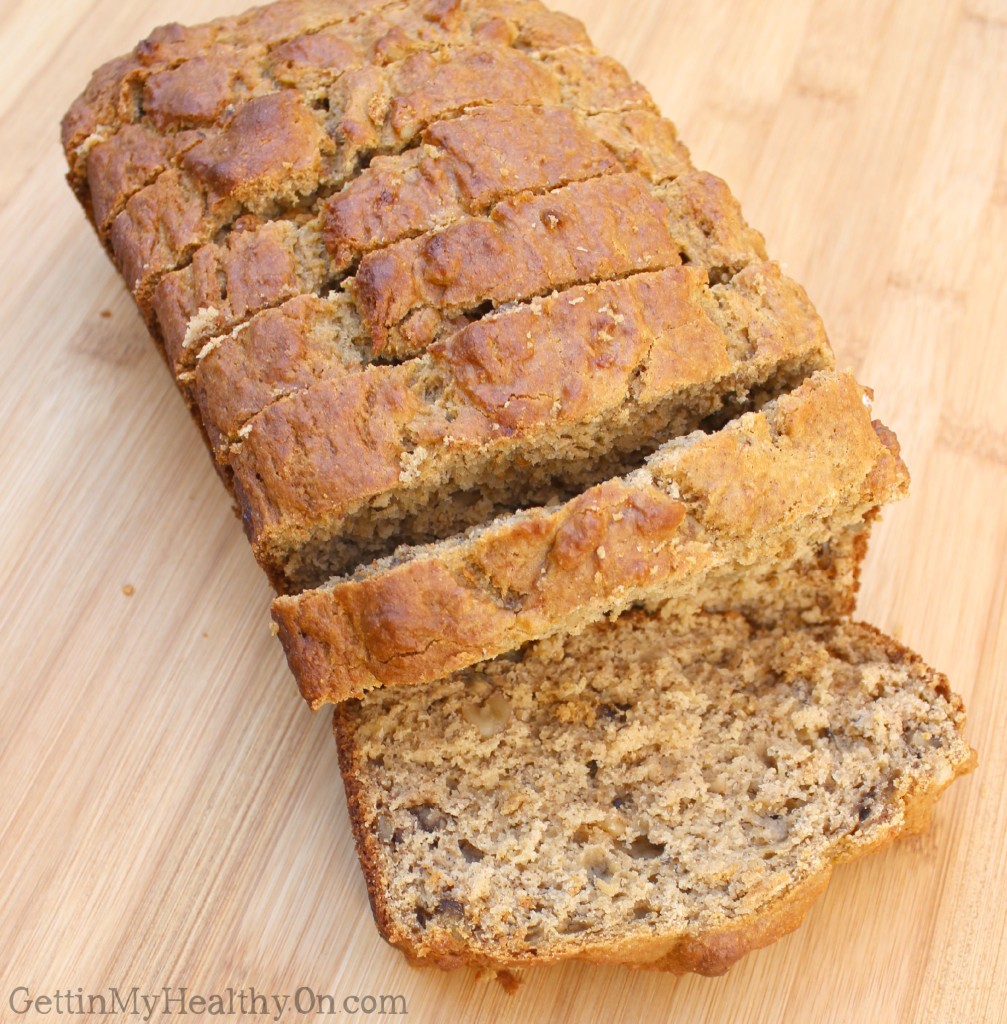 If you want to try it out, see below for the recipe.
Greek Yogurt Banana Bread
Ingredients:
2 cups flour
1 tsp baking soda
1 tsp baking powder
1 tsp cinnamon
1/2 cup salted butter, softened
1/2 cup brown sugar, packed
1/2 cup 0% Greek yogurt
1 cup ripe bananas, mashed (about 2 medium bananas)
2 eggs
1 1/2 tsp vanilla
1 cup walnuts, chopped (optional)
Instructions:
Combine flour, baking soda, baking powder, and cinnamon in medium bowl. Set aside.
In large bowl, cream together butter and sugar. Add yogurt, bananas, eggs, and vanilla and mix.
Slowly incorporate dry ingredients into wet ingredients, mixing just until combined. Mix in walnuts.
In a greased bread pan, bake for 45 minutes at 375 degrees.
Recipe from GettinMyHealthyOn.com