And the winner of my running socks giveaway is…drum roll please…
Ja from Ja on the Run!
Congrats! I sent you an email with the details. 🙂 Thanks to everyone who participated!
I wasn't planning to announce the winner until tomorrow, but I have a recipe that I wanted to share. Next week is too far away, so I decided to whip up this post.
The following recipe involves crescent rolls, which I'm really excited about because they make for super tasty and fast dinners–both of which are my goals with cooking. In addition to the roll of delicious refrigerator dough, the recipe involves lots of cheese, a bit of bacon, and some chicken. The recipe is super easy and is full of flavor without being overpowering. When it's done baking, it will look like the following picture. One tube of crescent rolls made a good amount for about four people, since I cut each rectangle in half.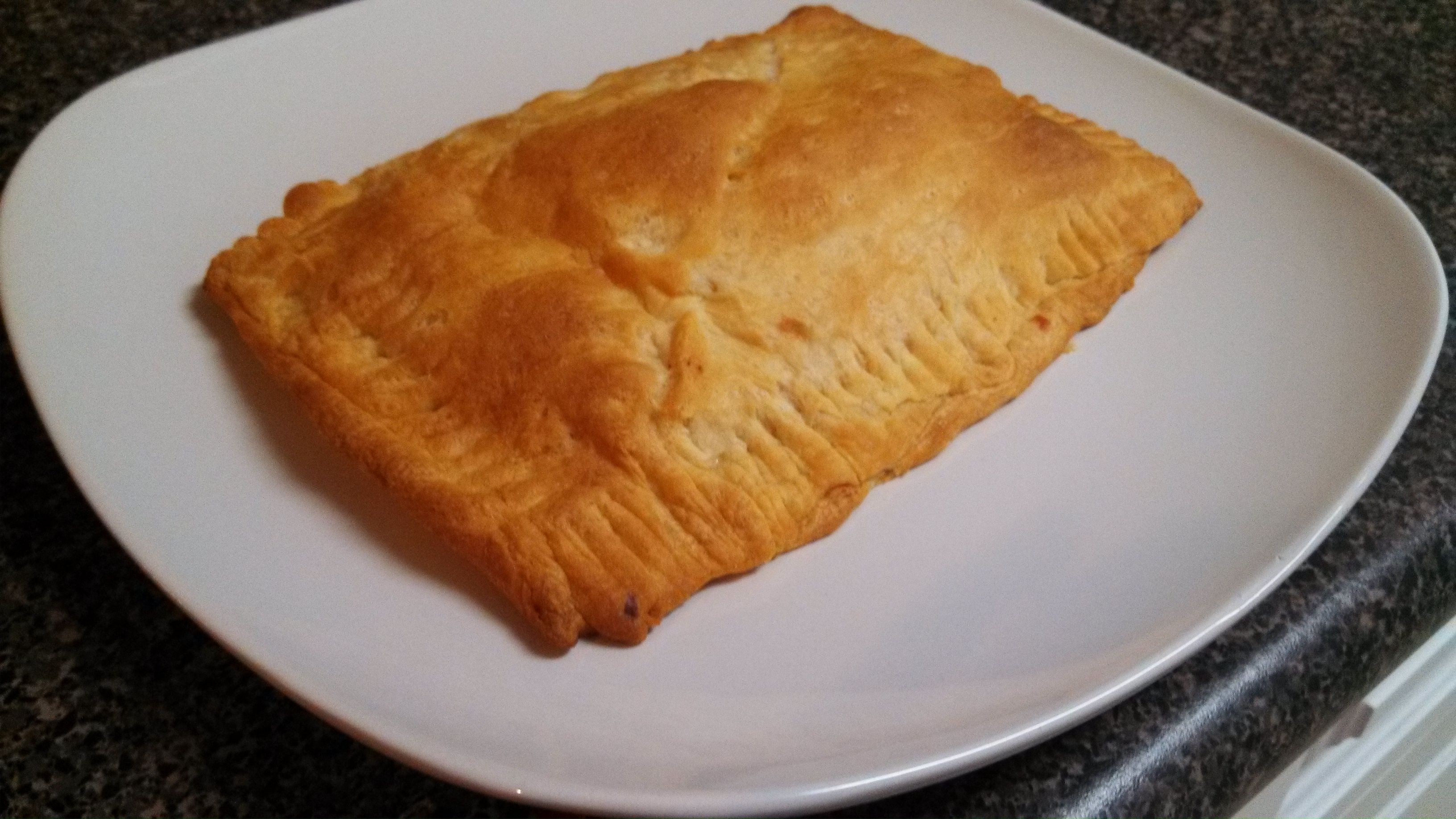 I was able to squeeze Greek yogurt into the recipe and was quite pleased with the result. Although there's a bit of fat in this dish, what with the cheeses, bacon, and dough, it's still not so bad, considering the chicken and Greek yogurt make up a good amount. Hope you think it's delicious as we did!
Cheesy Chicken & Bacon Crescent Pockets
Cheesy Chicken and Bacon Crescent Pockets is a quick and easy dinner recipe for the family.
Ingredients:
1 1/2 c cooked chicken breasts, chopped
1/2 c 0% Greek yogurt
2 oz cream cheese
1 - 1 1/2 c shredded cheese (I mixed mozzarella and cheddar)
1/4 c parmesan, grated
2 - 4 bacon strips, crumbled
1/2 tsp garlic powder
1/4 tsp pepper
1 package crescent rolls
Instructions:
Mix together all ingredients except crescent rolls.
On a greased baking sheet, spread crescent rolls into four rectangles.
Put half the mixture on two crescent rectangles. Cover them with the other two rectangles, and squeeze the edges. Use a fork to seal the edges.
Bake at 375 degrees for 14 to 16 minutes. Keep watching to make sure they don't burn.
Cut in half diagonally and serve!
Recipe from GettinMyHealthyOn.com
What's something you love to make using crescent rolls? Feel free to share your link in the comments!