I don't know about you, but I love margaritas. During our family Thanksgiving festivities, I mentioned that I made beer margaritas for everyone (that's a normal Thanksgiving beverage, right?), and people really seemed to enjoy them!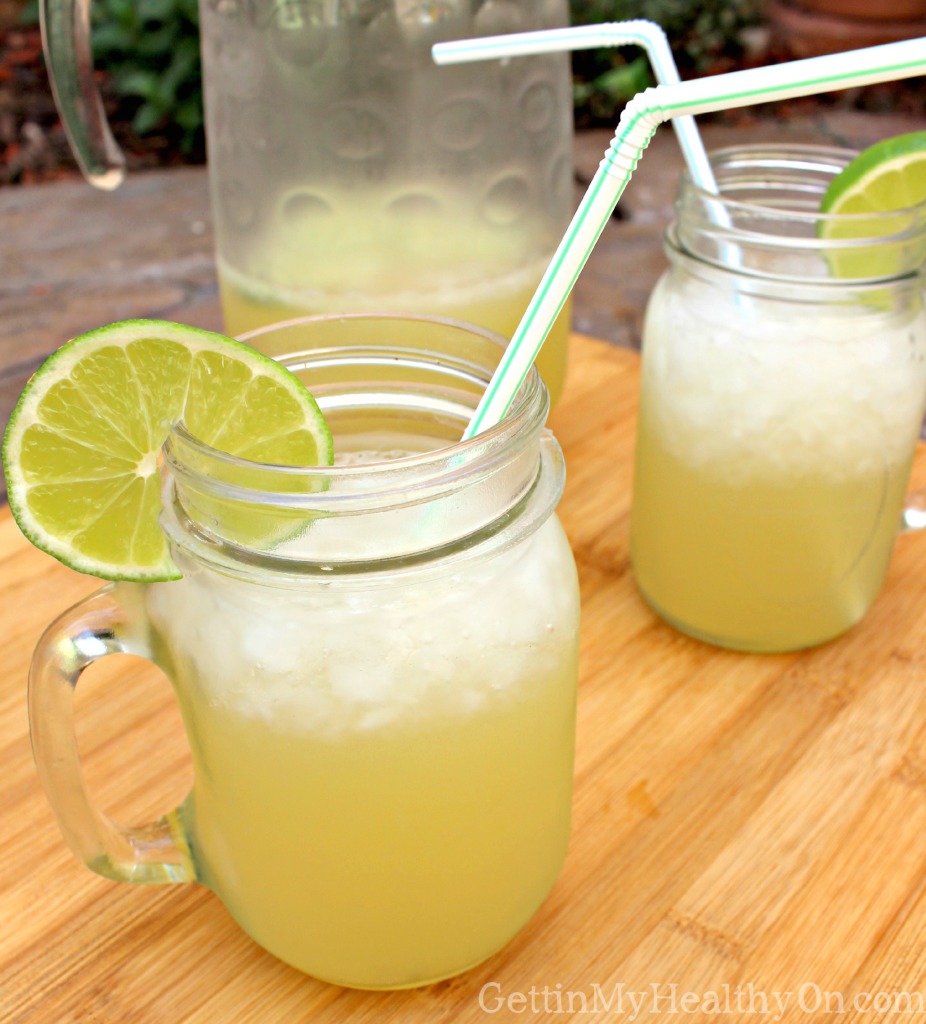 Since I've made them before, and plan to use the recipe in the future, I figured I should share the goodness. I'm calling them "Beergaritas"…because they are made with beer. It really makes sense, you see?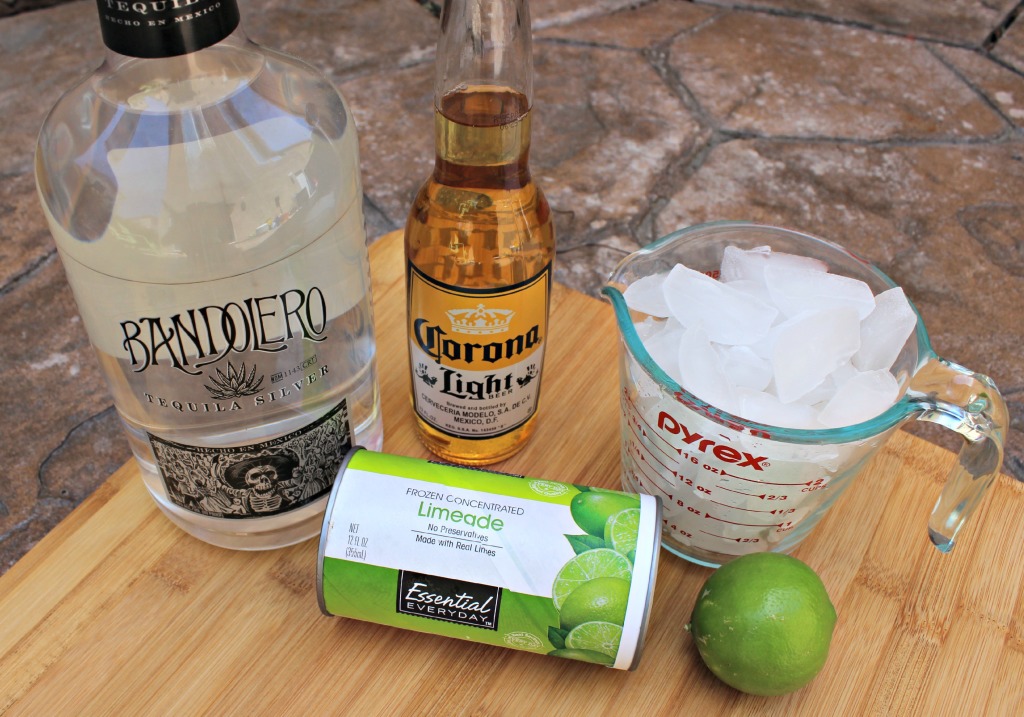 As you can see in the above picture, there aren't a lot of ingredients, but they blend together beautifully! (Please ignore the cheap tequila. I'm not the classiest drinker out there.)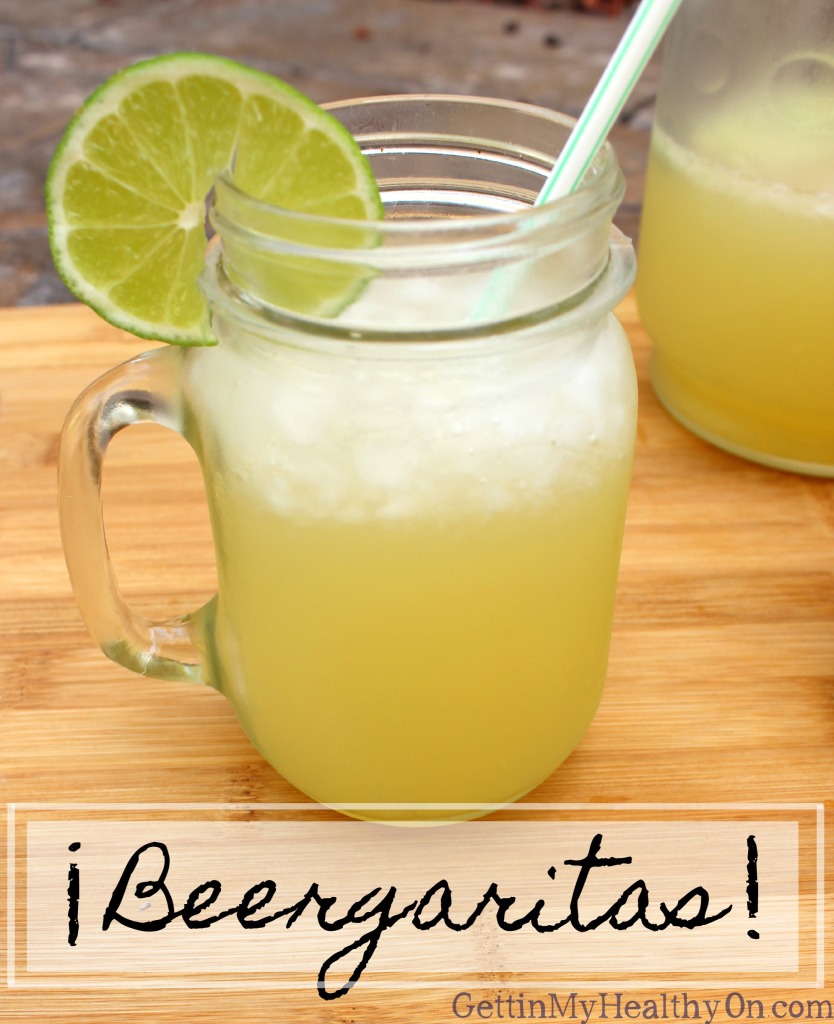 Ingredients:
4 c ice cubes
1 can frozen limeade concentrate
1-12 oz beer (I use Corona)
12 oz tequila
Directions:
1. Crush ice cubes in food processor until desired consistency.
2. Pour crushed ice, limade, beer, and tequila in pitcher, and stir to combine.
3. Garnish with a lime slice and serve!
Yields: About 4 margaritas.
If beer in a margarita sounds strange to you, don't fret! It's quite delicious. You could always try other juice concentrates if you're feeling adventurous. Unfortunately, this isn't the healthiest because of the sugar content in the concentrate, but sometimes you've just gotta live a little, right?
Happy Beergarita-ing!