I've finally made something I've always wanted to try: pesto!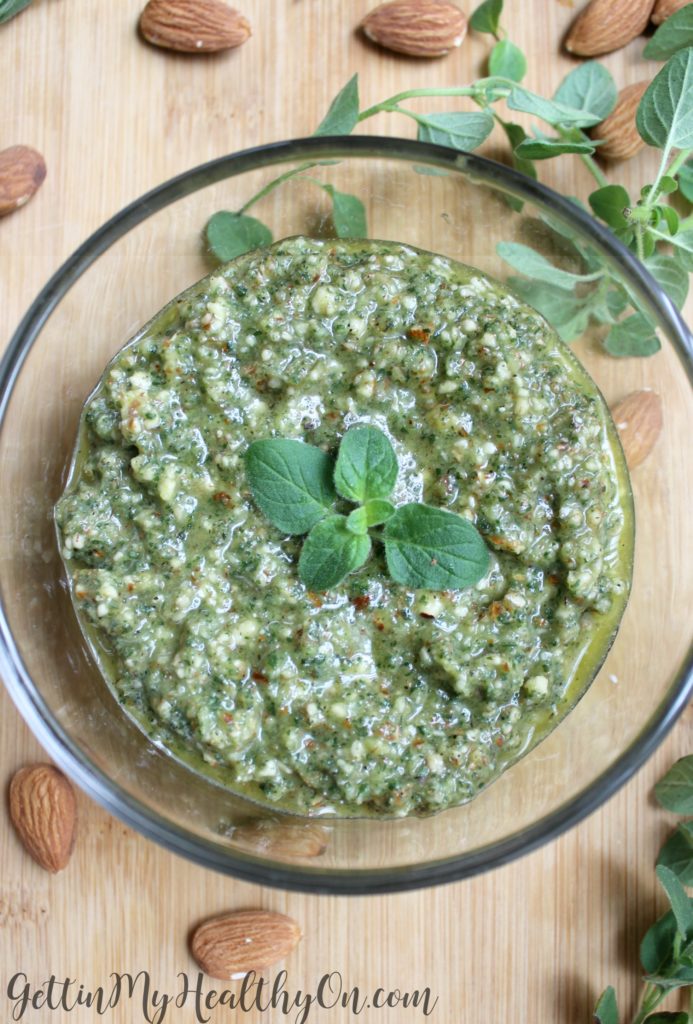 My basil plant has been overflowing with beautiful leaves, so I figured pesto would be a good use for a bunch of it. And it turned out so well!
I used my handy dandy new food processor to quickly blend it all together. After stripping my basil plant of multiple sprigs, I removed the leaves and measured about 1 1/2 cups of very loosely packed basil. After adding that to the food processor along with the other fresh ingredients, I pulsed it until it was a fairly smooth consistency.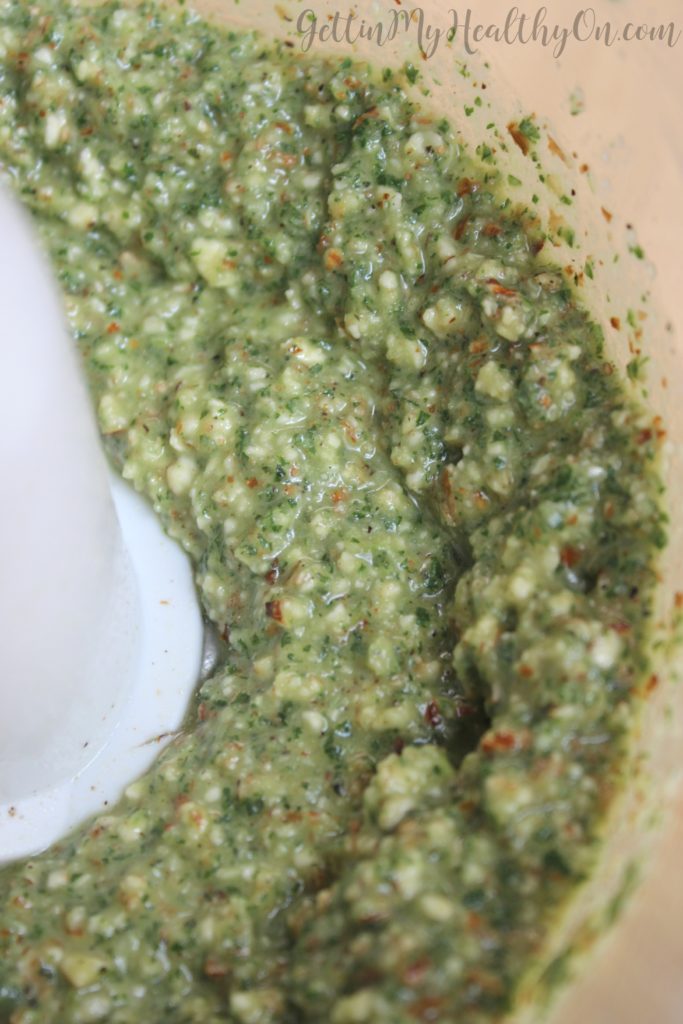 Voila! Beautiful, delicious pesto. Traditional pesto uses pine nuts, but they're a bit more pricey than I'd like, so I experimented with raw almonds instead. The outcome was better than I could have ever expected!
Ingredients:
1 1/2 cups fresh basil (lightly packed)
1/2 cup rawalmonds
1 Tbs grated parmesan
1/2 cup olive oil
2 garlic cloves
1/2 tsp salt
1/2 tsp freshly cracked black pepper
Instructions:
Combine all ingredients in food processor and blend until desired consistency.
Recipe from GettinMyHealthyOn.com
This is SO aromatic; it's divine. I've put it on sandwiches, as a sauce for pasta, and even stuffed chicken breasts with it. The possibilities are endless though. Make sure to check out my recipe page for more deliciousness!
What variations of pesto have you made or had? I'm always looking for new ideas to experiment with!