Disclaimer: I was sent a Sweaty Bands headband for free to review. All opinions are my own.
My name is Katie, and I friggin' love fitness apparel. No matter how cute certain workout clothes are, though, I have standards. Let's face it; sometimes the cute stuff isn't the most practical. The quality clothes are when stylish and comfortable get together and have a love child, so you look good and feel good.
I recently found this love child, and it's name is Sweaty Bands.
The no-slip headbands have officially been added to my favorite workout apparel because they tame my crazy hair while being stylish. I was quite excited to try one of these headbands out because most stretchy headbands don't like my head or something because they refuse to stay in place. Well I am happy to confirm that the Sweaty Bands' tagline – "OMG…they don't slip!" – is for real, people. The magical felt-like material under the actual headband helps keep them in place so you can get your sweat on without having to fix your hair every 5 seconds.
I'm in love with my thick headband with a floral pattern as seen below: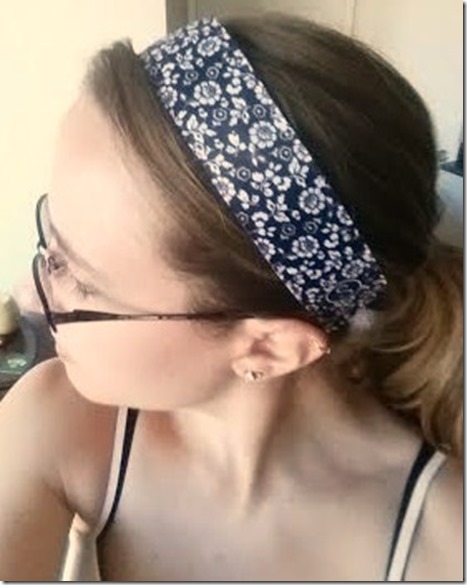 Not going to lie, though, I've worn it more while not working out because I think it's really cute and it tames the curly wings I have that like to go rogue.
Lucky for you, the people at Sweaty Bands sent me TWO headbands: one for me, NONE FOR YOU…err…one for you!
It's colorful and bright and it was tough deciding which one I kept and which to giveaway because 90% of my workout clothes are neon colors. Alas! I kept the chunky headbands and one lucky Gettin' My Healthy On reader gets the headband featured below: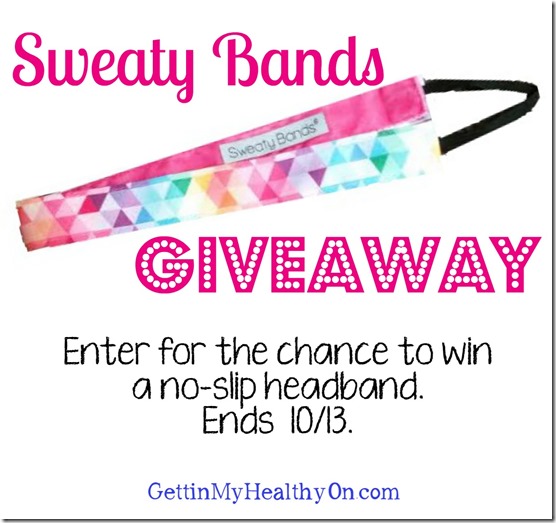 See below for the giveaway entry options!
Good luck!