Sweeten up dinnertime by flavoring salmon with this easy-to-make brown sugar and chili powder rub.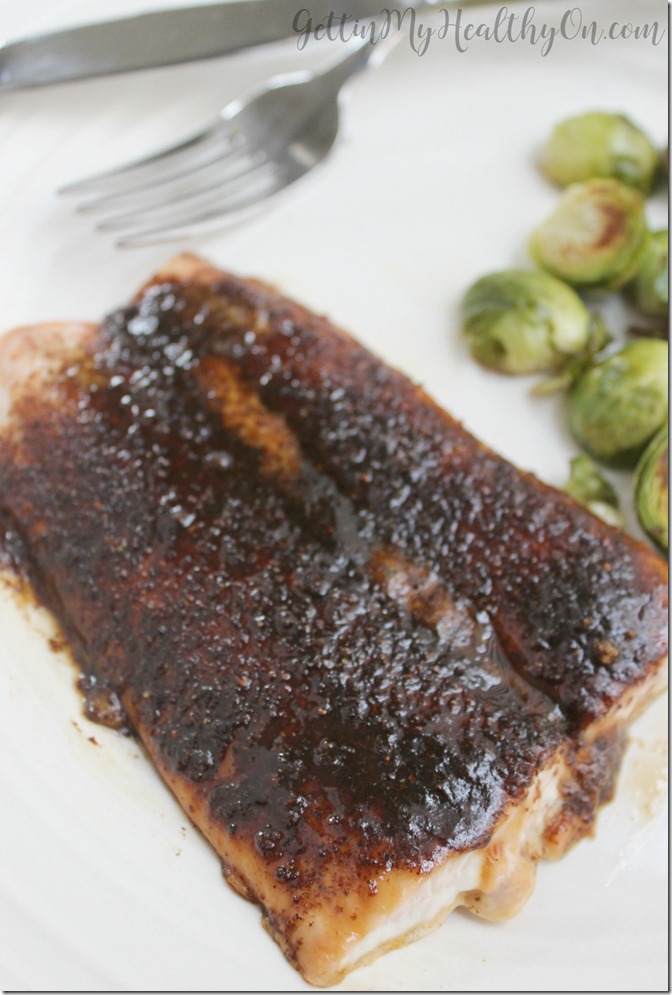 I feel the need to preface this post with the disclaimer that this recipe does not photograph very well, but it was too good not to share.
Fish is not exactly my favorite, which is a shame since I have fresh seafood available all the time here in San Diego. I actually grew up eating fish, but it was beer-battered and fried either in my dad's kitchen or at Wisconsin's weekly Friday fish frys. That type of fish I thoroughly enjoy.
However, the healthier kind? It's a taste I'm actively trying to acquire.
After finding a recipe (similar to this one), I decided it might just have enough distraction from the fish flavor that I loathe to get me to eat more fish—a goal Matt and I both have. After changing it quite a bit, I came up with my own sweet rub concoction that definitely has a little boost to it.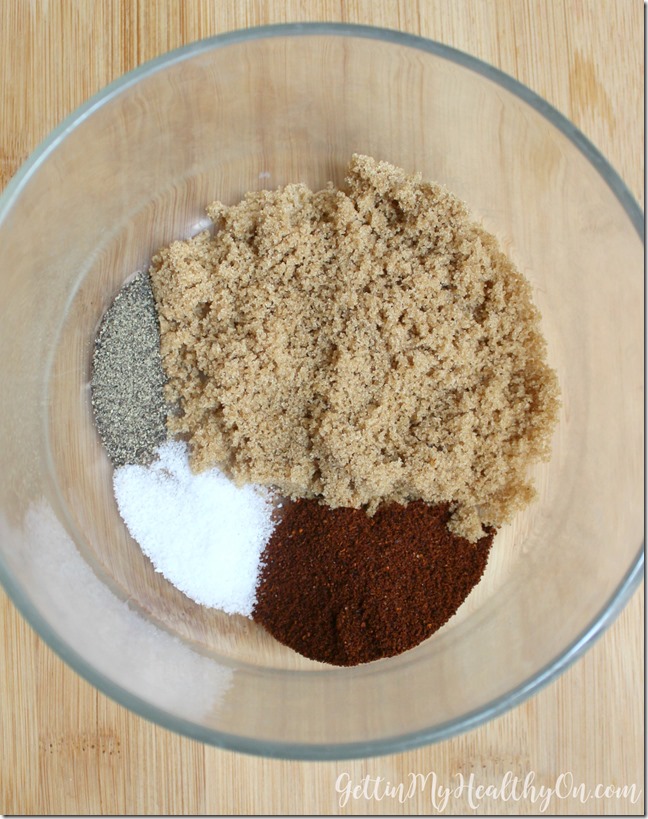 This recipe was so easy to throw together, which I really appreciate after a long day at work.
As seen in the picture above, I simply combined dark brown sugar, chili powder, kosher salt, and black pepper in a bowl to make the rub. I laid out four salmon filets (about 4 ounces each) on a baking sheet lined with aluminum foil and coated with non-stick cooking spray, and rubbed a generous amount of the rub on the top of each filet.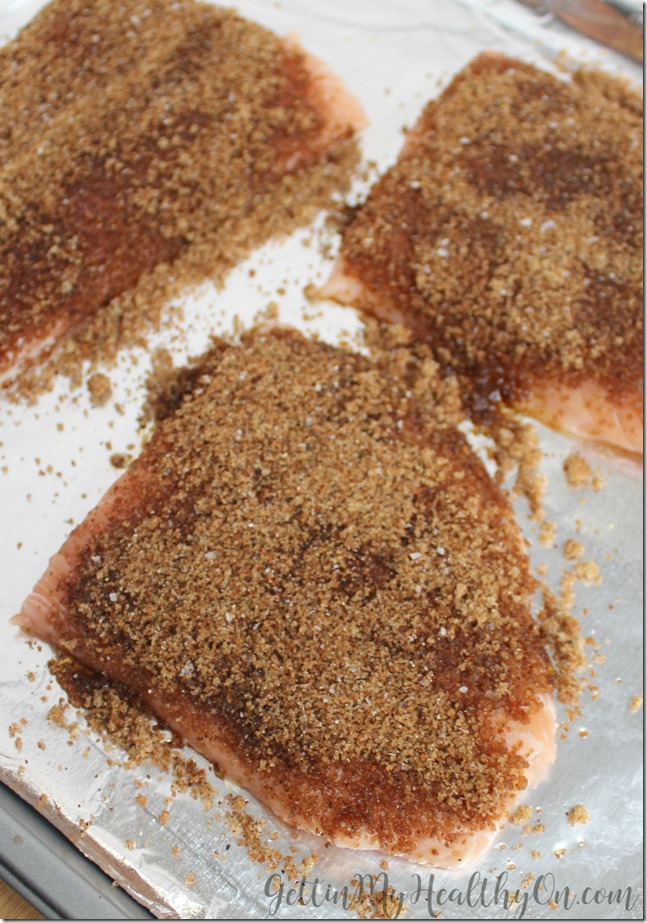 I actually hate cooking with brown sugar-filled rubs, just because it burns SO unbelievably fast (not that I know by experience or anything…). However, since this is fish, it doesn't take much time to cook, so I had hope of not setting the dreaded smoke alarm off.
As you can guess, it was a success! After about 10-15 minutes in a 400-degree oven, the salmon easily flaked with a fork, and it was ready to be devoured.
If you're not into sweet things, then you probably won't like this—just FYI. The sugar flavor was definitely prominent. Also, the combo of chili powder and black pepper added almost a bit of spiciness to this. It was definitely an intriguing combo. I'd say it did the trick, though, because I don't think I've ever eaten fish this fast, unless we're talking fried fish (mmm).
The rub did exactly what I had hoped—it completely covered up any fishy flavor. It was wonderfully sweet with a little kick at the end.
Sugar and Spice Salmon Rub
Ingredients:
1/4 cup brown sugar
2 tsp chili powder
1/2 tsp kosher salt
1/4 tsp black pepper
4 4-oz salmon fillets
Instructions:
Stir together sugar, chili powder, salt, and pepper in a bowl. Set aside.
Place salmon fillets on baking sheet that has been coated with non-stick cooking spray.
Sprinkle sugar and spice mix over the four filets and pat into each one.
Bake at 400 degrees for about 10-15 minutes (or until salmon easily flakes when pierced with a fork) and sugar has carmelized.
Recipe from GettinMyHealthyOn.com
Although it may not look the prettiest, what with the brown sugar caramelizing, the flavor is spot on. I hope you like it!