Try this naturally sweet fruit leather made from fresh strawberries for a fruity snack that resembles Fruit Roll-Ups.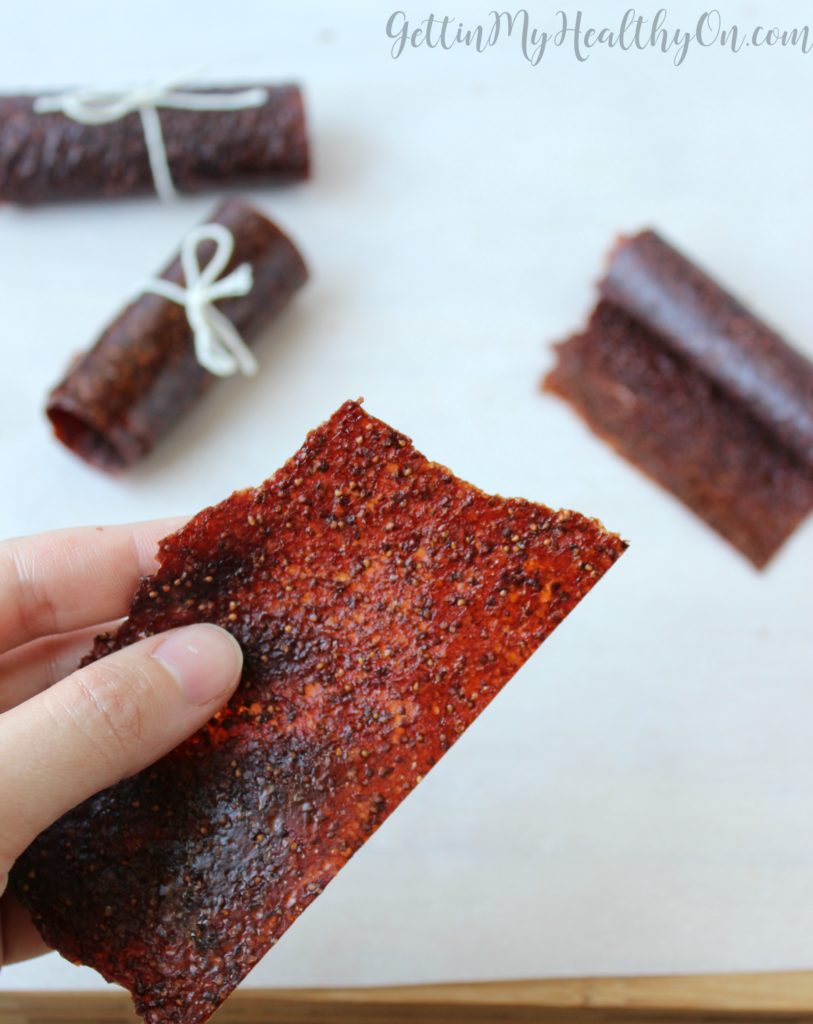 Fruit Roll-Ups and Fruit-by-the-Foot were some of my favorite snacks back in the day (and Gushers, always Gushers). I keep seeing recipes for "fruit leather," which basically mimics the same idea as the two popular kid snacks—but it's a more natural option.
I stocked up on strawberries recently when they were on sale and decided to use a bunch of them for this one-ingredient recipe. After looking online for a recipe to make, I noticed a lot had sugar or other fruit in them, but I just wanted straight-up dried strawberry puree, so I chopped up a bunch of fresh strawberries and ran with it.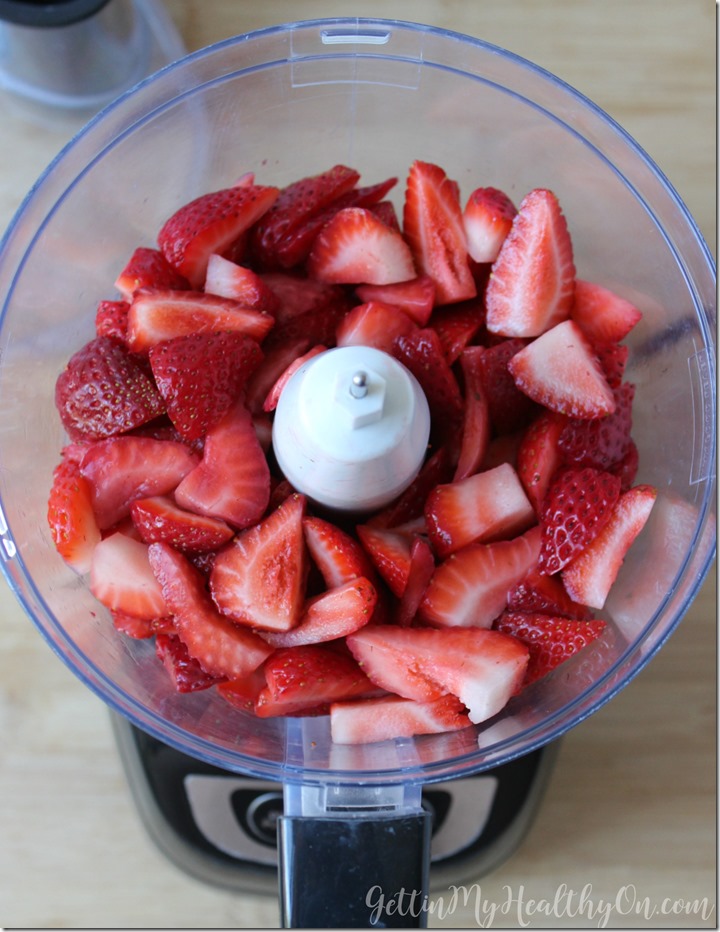 This is extremely easy. After pureeing 4 cups of strawberries in the food processor, I spread it on a baking sheet lined with a silicone mat (for easy removable and cleanup). After it was evenly distributed across the mat, I popped it into the oven all day at 170 degrees for it to start drying out and getting its chewy, delicious texture.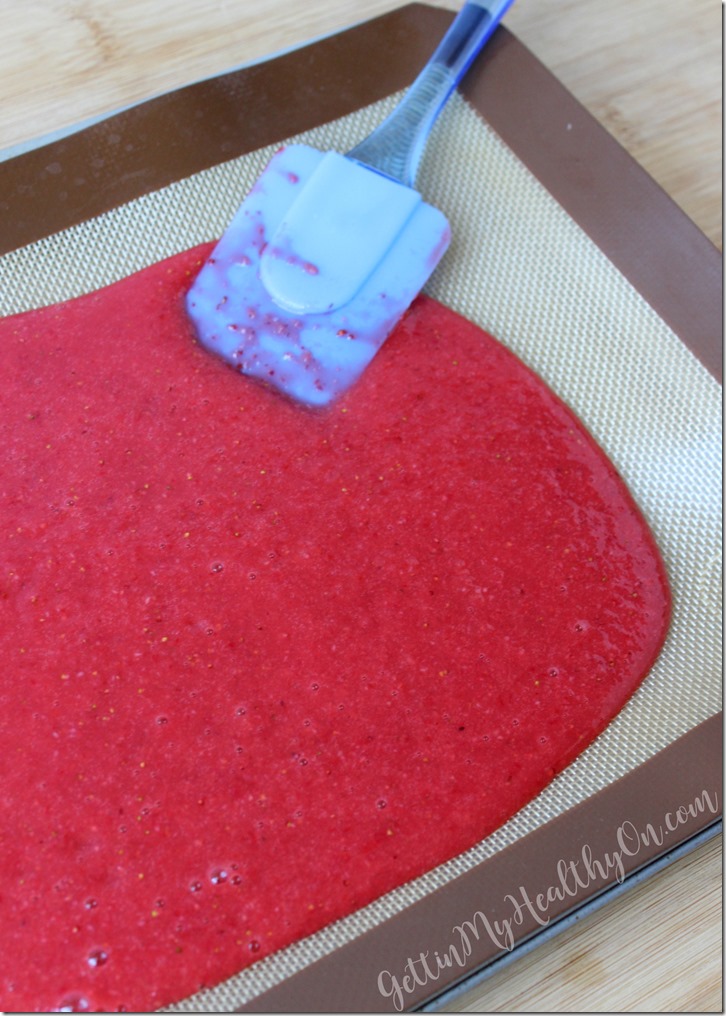 Depending on how thick your puree is, you may end up baking yours anywhere from 4 hours to 12+. I've tried this before, and it didn't work out well because I left it too thick (and it was uneven, so some spots were like strawberry chips while others weren't even dried yet). Most ovens don't go lower than 170 degrees, which is why I used this as my base temperature, but even 200 degrees will work. Oh, and pro-tip: to help get some of the moisture out of the oven, crack the door open just a tiny bit.
My only issue with fruit leather is the fact that a significant amount of fruit turns into the tiniest amount after it's dried! It's sad, but also…soooo worth it. That's why I'd recommend making a couple batches of this at once (maybe with another fruit because #variety) so the time spent making this yields more leathery goodness.
I love the chewiness of the dried puree; it really does taste like candy. I'm pumped to have another snack option this week, if only for a few days. (I've also got a batch of my Lemon Protein Cake Bars, but those won't last long either.)
Ingredients:
4 cups diced fresh strawberries
Instructions:
In a food processor, blend strawberries until they are a smooth puree.
Pour onto baking sheet lined with a silicone mat, and spread out until it makes an even layer.
Bake at 170 degrees for about 4-8 hours*, or until center has set and leather can easily peel from the mat.
While still warm, peel off mat, cut into desired number of strips, and roll up.
Store for up to 2 weeks in an airtight container.
Notes:
*Cooking times may vary based on oven and thickness of puree.
Recipe from GettinMyHealthyOn.com
This recipe is deliciously chewy and naturally sweet. I love making recipes like these that are super simple, especially when it means I can replace a store-bought item full of sugar, artificial ingredients, and other weirdness.
What was your favorite snack as a child?