Ello, my friends!
Can you believe April is one week away and Easter is this coming Sunday? I just realized all of this last night. Hopefully this means spring is around the corner. And by spring, I mean real spring—not snowy spring, which I know a lot of you are experiencing right now in the Midwest.
Workout
I start my new job tomorrow, which means I'll be waking up at 5am from now on to workout at 5:30am. I decided to wake up at 6am this morning to get a head start on the morning workouts. This is the workout I did: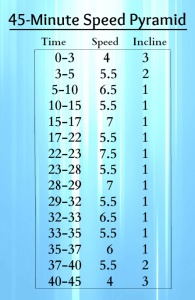 Don't be deceived by all those 5.5's. This was challenging. Perhaps it's because I was still waking up? Also, on my way to our apartment's workout room, I saw a few snails.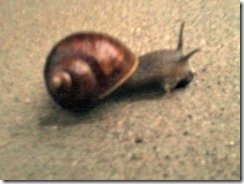 I love them so much. They're so cute!
Now for a quick weekend recap since we actually did some exciting things:
Friday
I was talked into watching Jurassic Park. Scary movie right there. I mean, it's no Jumanji or anything, but I still think it's intense. Matt's trying to get me to see it in 3D, but I'd rather not pee my pants in public.
Saturday
Went to see Oz: The Great and Powerful.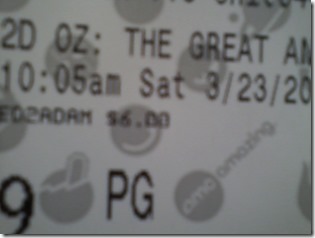 Yes, that says 10:05am. And $6. Matt and I just found our new favorite movie time! We don't usually see movies unless we're desperate to see them (I really wanted to see Oz) because we don't like spending $12 each. Now that we know we can see matinees super early for $6, we'll definitely be attending more.
Afterwards, we got some lunch and headed to Ikea! I had a gift card, so I was really excited to spend it…a.s.a.p. I got a bunch of random kitchen things, a plant vase, and some ice cream!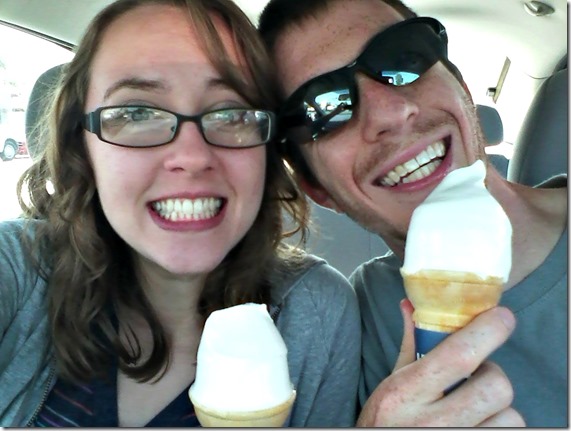 It was quite enjoyable.
Later on for dinner, we met up with some family of mine visiting, which was of course AWESOME.
Sunday
Not much worth mentioning—just some errand running. However, I did buy a pair of shoes from Kohls with another gift card I had. Ikea + Kohls = I'm now fresh out of gift cards.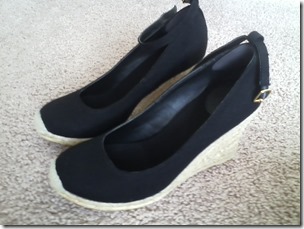 ---
Questions for you:
How was your weekend? Did you party like a rockstar?
Do you prefer matinees or going to movies at night?
Ever been to Ikea? Do you think it's a magical place like I do?