The following post is sponsored by FitFluential LLC on behalf of Skinnygirl.
Skinnygirl Snack Swap Campaign
Interesting fact: About a quarter of the average American's daily caloric intake comes from snacking.
If you're like me, you need several snacks throughout the day to tide you over between meals. If you're trying to be healthy, though, finding a bunch of nutritious snacks (that you won't get bored with) can be a bit difficult. It's so easy to grab some chips or a sugary granola bar because let's face it…they're convenient and delicious. But alas! They don't have much nutritious value and often leave you hungry soon after. To avoid grabbing snacks like these, I try to prepare options like hard boiled eggs, nut mixtures, or Greek yogurt in the beginning of the week to bring with me to work.
In my perfect world, healthy snacks would always be ready for me to grab and would never get boring, but in reality, I'm just not motivated enough to prepare healthy snacks or am not feeling creative enough to think of something exciting all the time. With the goal of inspiring women like me to choose healthier alternatives to their favorite snacks, Skinnygirl is launching a Snack Swap campaign for the month of September.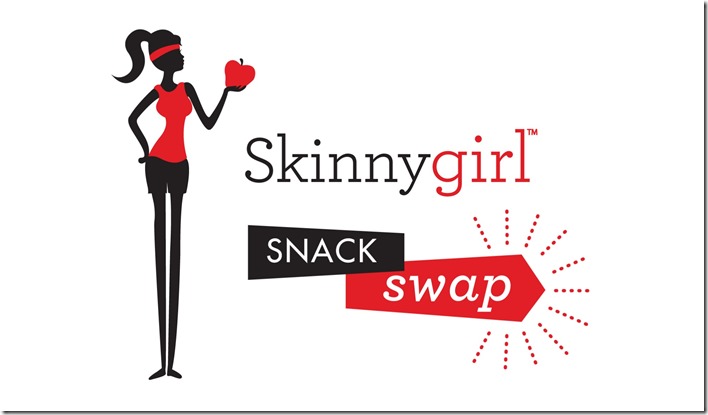 To help get you started, the Skinnygirl Snack Swap website offers a resource where you pick your favorite not-so-healthy snack, and it gives you some healthier options that are similar. The site also provides a variety of recipes that are nutritionist approved. After looking through the drool-worthy recipes, I decided to make the following, which is a replacement for traditional banana pudding:
Creamy Banana Chia Pudding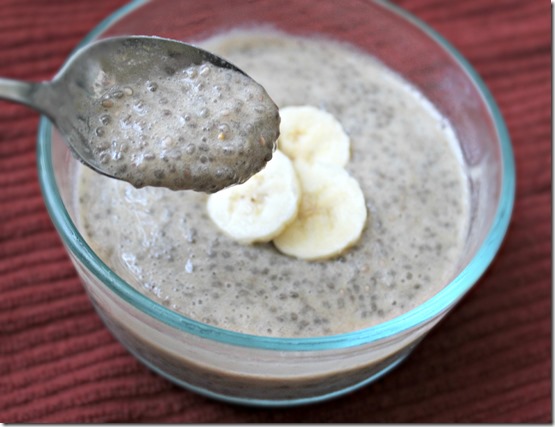 I've made chia pudding once before and enjoyed it, but I really loved the addition of banana to this recipe. It's strangely delicious (even Matt thought so, and he's super picky). The texture reminds me of tapioca because the chia seeds absorb the almond milk and become very soft. Plus, it's beyond easy to make, which really helps me stay motivated to eat healthy. I think it's safe to say I will be making this again. Check out the recipe here.
If you'd like to participate in the Snack Swap campaign, all you have to do is share your healthy swap and share it with the social media world, whether on Facebook, Twitter, or Instagram, before September 30th. For each snack that you share, you'll receive one entry into the contest for the chance to win a $1,000 Target shopping spree. For more information, or to enter the contest, please visit the Skinnygirl Snack Swap website.
Skinnygirl Tasty Nutrition Bars Review
If you're not into crafting your own healthy snack, Skinnygirl recently came out with its line of nutrition bars to make healthy eating a little bit easier (and tastier). They offer Dark Chocolate Pretzel, Banana Oatmeal Dark Chocolate, and Chocolate Peanut Butter with Sea Salt bars for a"decadent indulgence with guilt-free nutrition."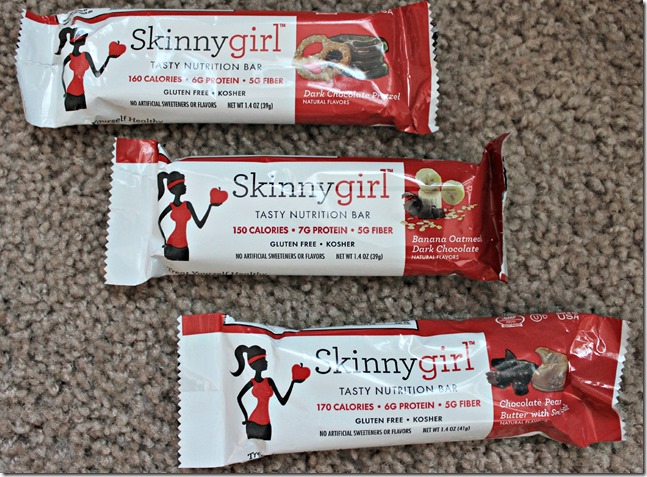 They were all quite delicious and were almost gooey even, but that might be because our apartment is 80 degrees. My favorite of the three was definitely the Dark Chocolate Pretzel bar. Heaven in a wrapper right there. Such a wonderful combo.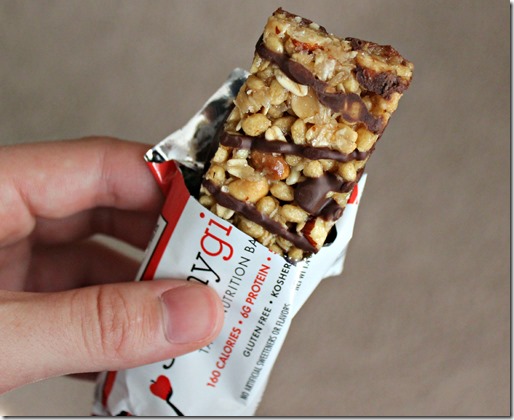 If you ever get the chance to try one of these bars, you might need some proof that they're actually healthy because they taste sinful and are "amazeballs," as the kids say. Here are the facts:
150 to 170 calories each
6 to 7 grams of protein
5 grams of fiber
No artificial flavors or sweeteners
Gluten free
Kosher
You can purchase them online with the coupon code SNACKSWAP11, which gives you $1 off (can also be used for other products on the site through 12/31/14). The bars are also available at retailers nationwide, including Target, Walgreens, Kroger, Meijer, Bed Bath & Beyond, 7-Eleven, and more.
Skinnygirl Tasty Nutrition Bars Giveaway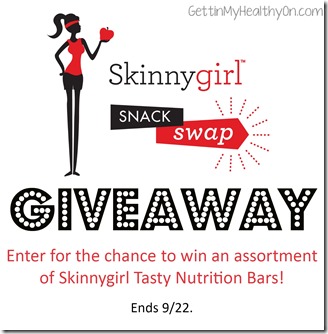 Skinnygirl is also extending a giveaway to one lucky Gettin' My Healthy On reader for the chance to win an assortment of Skinnygirl Tasty Nutrition Bars. Entry options are below:
Giveaway ends on Monday, 9/22 at midnight. Good luck!
Connect with Skinnygirl: