If you're anything like me, you've looked at the nutrition labels on coconut oil, butter, or milk and cringed.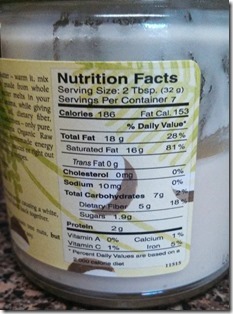 How on earth can there be so much "bad", saturated fat in such a healthy food? Based on my recent findings, my life is a lie it's not so bad after all.
You may know that fat can be both good and bad–well, so can saturated fat. It comes down to the source of the food: animal vs. plant. In animal-based products (aka butter, bacon, and everything else that's good and wrong), the saturated fat contributes to bad cholesterol levels, resulting in a higher risk of heart disease. Plant-based saturated fat like that in coconuts, on the other hand, has shown to not affect cholesterol levels (maybe even improve them) because it tends to be easier for our bodies to digest, allowing it to be used more for energy than stored as fat.
Although saturated fat has always been labeled as unhealthy, recent studies have been showing otherwise. In a study about people who consume high levels of coconut products (aka people living in tropical areas of the world), they had a much lower risk of heart disease. In other words, even though there are high levels of saturated fat in coconut, that doesn't necessarily make it unhealthy. In fact, it may not make be unhealthy at all.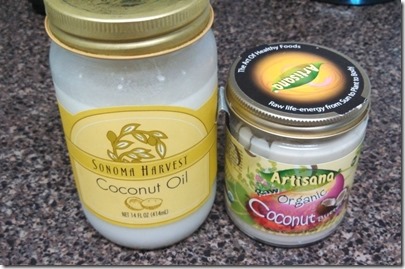 HOWEVER, before you go buy every coconut product under the sun, make sure you're looking for some key words: unrefined, extra virgin, or unprocessed. Oftentimes, coconut oil and other products can be super processed for funsies, making it much less healthy. There are way less benefits when you get an altered product. The closer to the source the better!
Here are a few articles I found interesting if you want to learn more:
Is the Saturated Fat in Coconut Harmful?
The Fat-Burning Fat: Coconut is Nature's Premier Thermogenic!
What I've written is obviously a super simplified, not very scientific version of what's up. While I've spent awhile researching it, this is obviously just my own findings from searching the internet. There are a lot of details as to why plant-based saturated fats are healthier than animal-based fats that I'm not going into. I just found out a few days ago that saturated fat isn't always the worst thing – the idea is still pretty crazy to me.
In the end, coconut products can be really good for you, but, like anything, moderation is key–fat is still fat, whether good or bad, so you don't want to get toooo crazy. Happy coconut-ing! And Have a great weekend!
What do you think? Are you into coconut products? What's your favorite way to eat/use them?
Did you know saturated fat isn't always bad?