Before I share my latest High Intensity Interval Training circuit workout, I have a little running update for you. First of all, I hate to keep vaguely talking about my "knee problem," so I'm going to do a quick little summary of why I can't run, update you on what the doctor told me last week, and then let you know how I'm moving forward.
For the past 5 years, I've been really big into running. I ran a marathon, a couple half marathons, and several 5Ks. Due to unfortunate family events happening last December, I completely stopped caring about working out and took a month hiatus from being active. Then I found out ASICS wanted to sponsor me for their LA marathon in March, which meant I had to jump into marathon training immediately and start at a stage a bit too advanced for how in shape my body was at the time. Since I pushed myself really hard, my body was very out of shape, and I didn't stretch or cross train enough, I developed intense knee pain that completely prevented me from running more than one mile. No matter what I did, it didn't seem to help. That's when I had to drop out of the LA marathon (though still got to go because Matt did it!)
So over the past year, I've tried to cure my self-diagnosed IT band syndrome with different types of treatment, such as: resting (okay, that was partly because I can be hella lazy), religiously stretching and foam rolling several times a day, and sticking to a strict workout schedule (along with stretching). Even when I kept myself accountable and carried out my evolving goals, my knee would always start hurting when I tried to run and test my progress. Just recently, I told myself enough was enough and finally made an appointment with a Sports Medicine doctor. They took an X-ray and informed me that there were no skeletal-related issues, and she felt quite confident diagnosing me with exactly what I thought I had: Iliotibial (IT) Band Syndrome.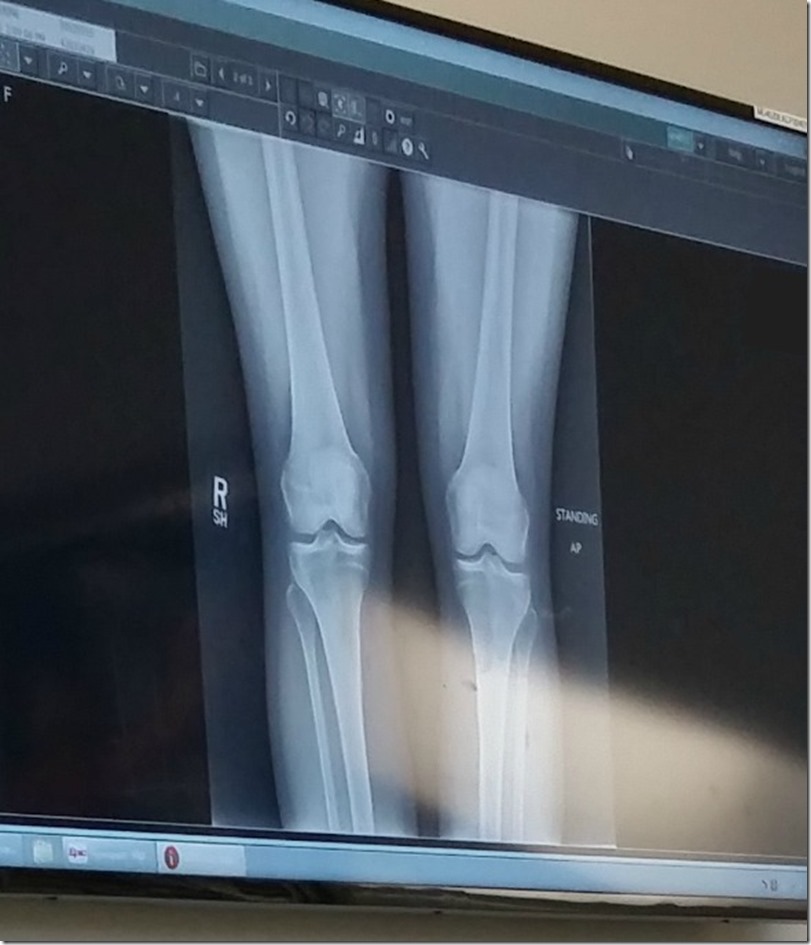 She referred me to a physical therapist in the area to help me regain my ability to run. I promptly made my first appointment the day after my appointment. It's ridiculous how giddy I was to go – just knowing I was getting professional help was like a huge load off my shoulders. Suddenly, I had some hope!
My first appointment was just my PT evaluating my condition, teaching me stretches to do there and at home, and talking about how we'd move forward. I found it all so fascinating and probably seemed like a crazy person for how much I liked to talk about her feedback on my structural idiosyncrasies. I'll be going twice a week for 6-8 weeks, so let's hope we can fix my cranky IT band. My second appointment is today, so let the PT magic begin!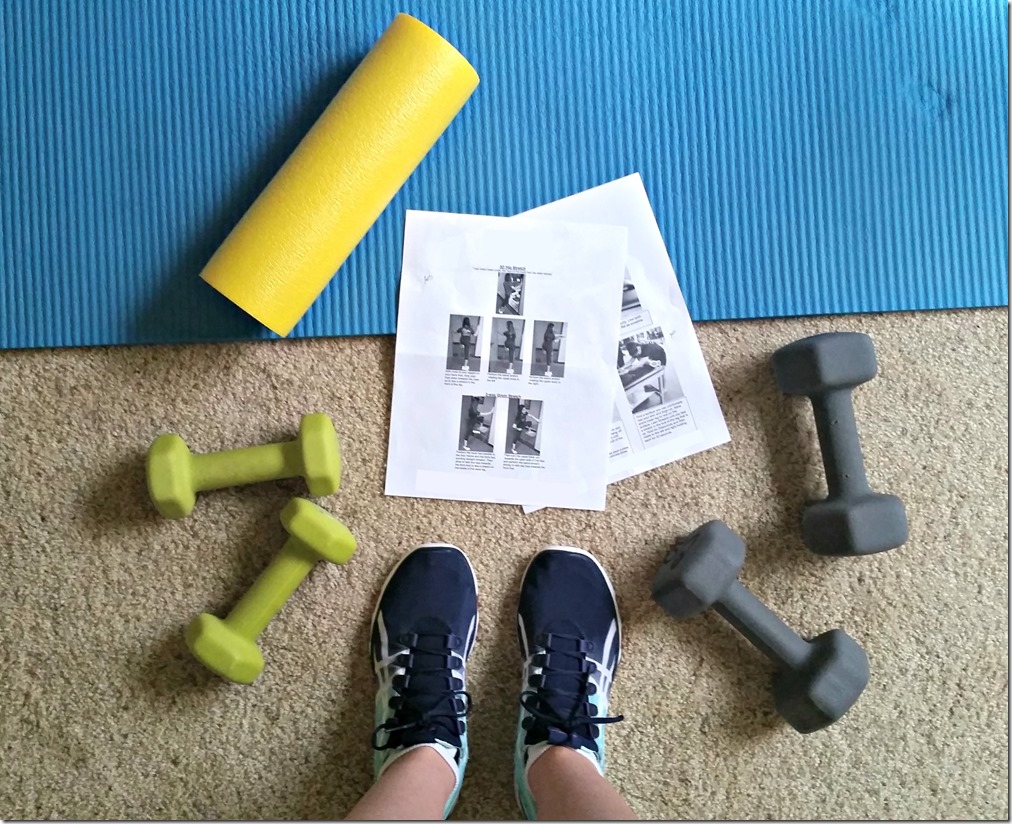 In addition to my bi-weekly PT visits, I'm determined to keep working out on a consistent basis at home and stretching #likeaboss. This past weekend, I completed my So Fit & So Lean full body circuit and an HIIT cardio-rific workout. I'm still feeling it, which is painfully refreshing. Here's a look at yesterday's HIIT situation: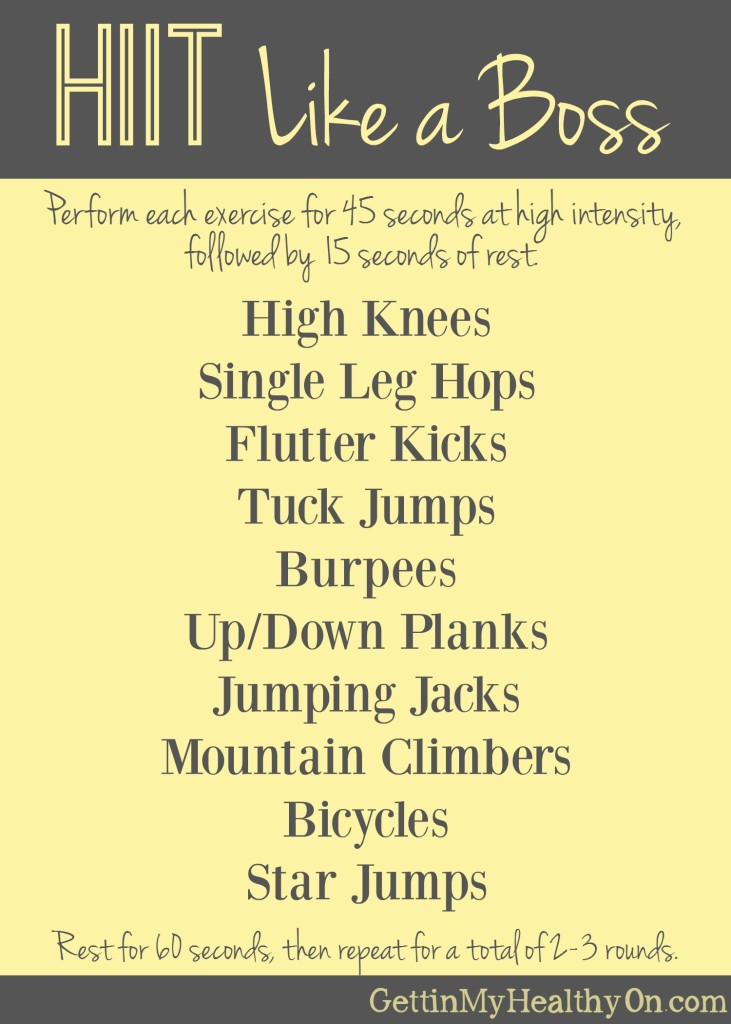 All exercises have been featured on here in the past, except for single leg hops (<— click for a video demonstration I found online).  You can find any of the other exercises demonstrated in my exercise guide. Also, when you perform the single leg hops and the up/down planks, you can either favor one side for the whole 45 seconds and then switch for the second time through, OR you can do as I did (because the muscle burning was out of control) which is switch sides at the 22-second mark. Either way, you can keep it pretty even. Follow your heart burning muscles.
Have you ever been out of commission due to a running injury? How did you recover (or are you still)?