Try roasting Brussels sprouts in the oven with a little olive oil and sea salt for a healthy side dish to any meal.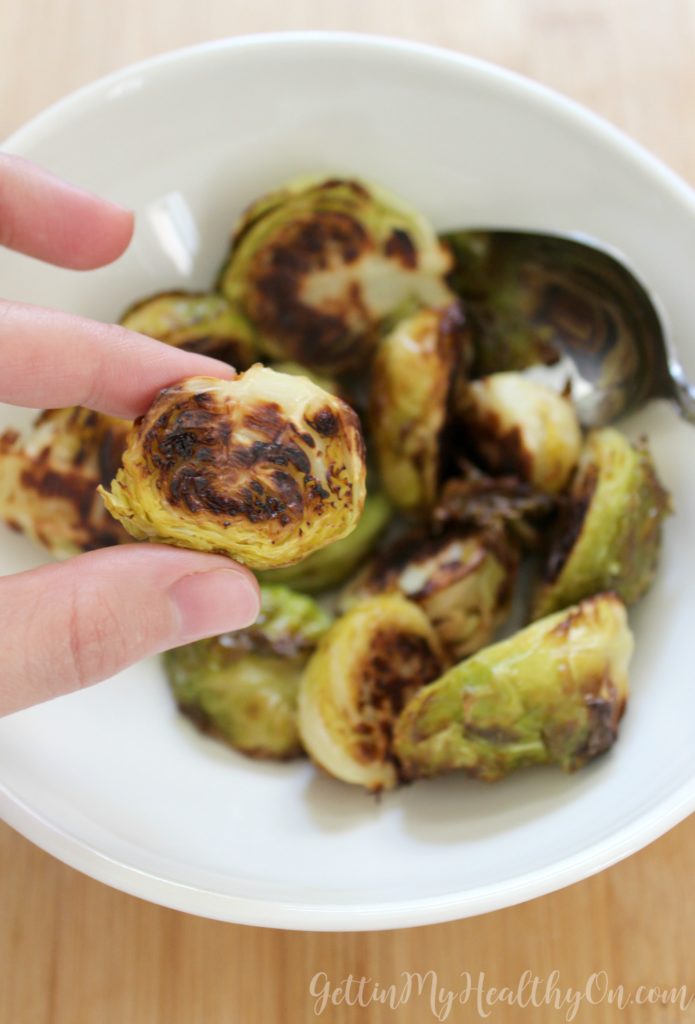 Sometimes, simpler is better. This is often my theory about cooking vegetables. I very rarely add much to the fresh veggies I cook because they taste so purely good as is (exception: cheese and/or bacon).
One of my favorite methods for cooking veggies is roasting them in the oven. When my sister, brother-in-law, and niece came to visit a couple weeks ago, they prepared some Brussels sprouts I had lying around by roasting them. This made me realize that I don't think I've ever roasted Brussels sprouts before. I realized this because I did not remember how absolutely delicious they were when cooked this way. For their food preparation, butter was used, but I like to use olive oil for everything, so that's what I did when I recreated the roasted masterpiece .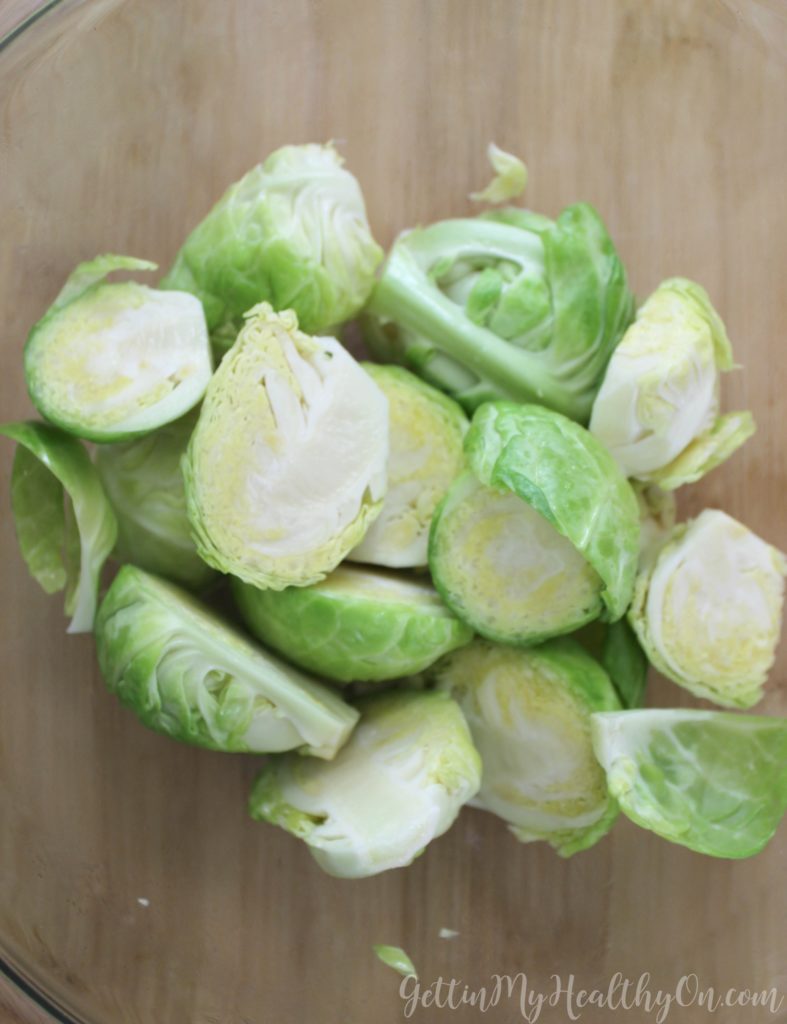 After sifting through my stash of Brussels sprouts, I ended up with about 7 of varying sizes. I removed their outer leaves (since they were dirty and a bit bug-y) and then sliced each sprout in half from stem to top.
I placed them all in a bowl and drizzled somewhere between 1 to 2 tablespoons of extra virgin olive oil in them and tossed them around with my hands (to makes sure all sides were lightly coated). Once they were sufficiently oiled up, I sprinkled about 3/4 teaspoon sea salt and tossed them around a bit more.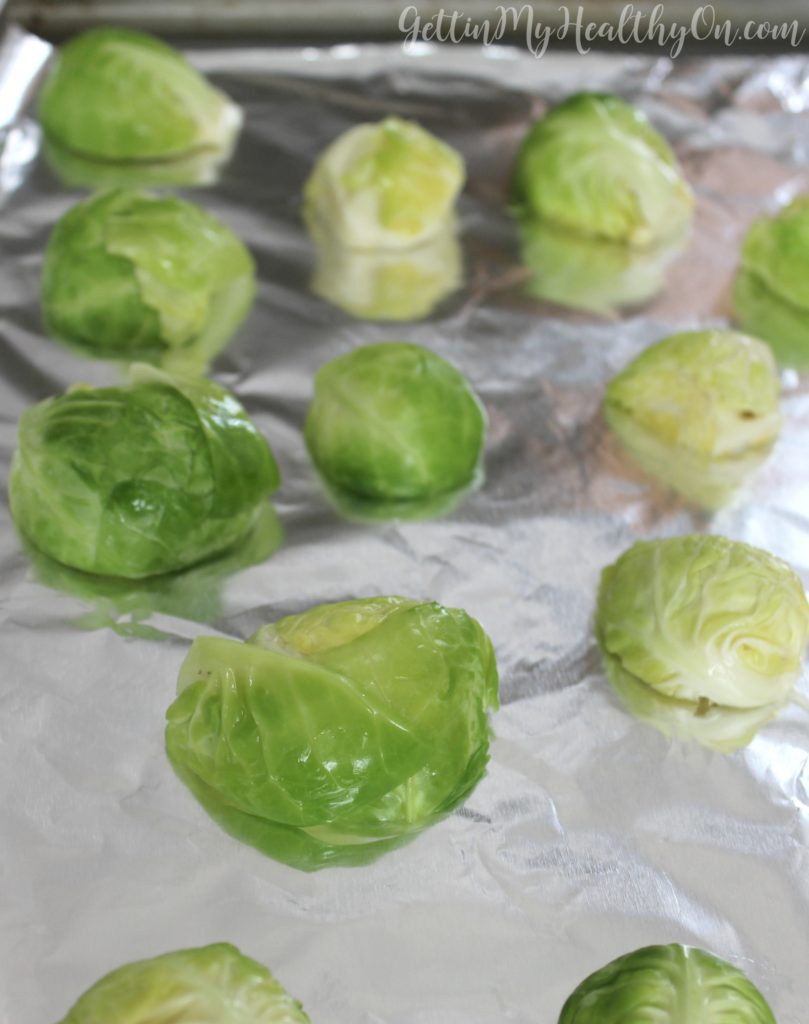 At this point, you're ready to strategically lay them on the baking sheet. Tip: place them cut side down so they get some beautiful browning action from the hot pan. Then, place them in a 425-degree preheated oven and bake for about 18-22 minutes. You don't want them to get too brown to the point of burning, but you want to be able to insert a fork without too much resistance.
When they seem well-cooked, remove them and serve immediately. As these continued to cool off, I just kept popping them like they were candy. I guess that means this whole setting small health goals thing is working for me because no one should enjoy Brussels sprouts that much. It's weird.
Here's the general recipe if you want to recreate my simple yet satisfying Brussels sprouts side dish:
Ingredients:
About 7 medium-sized Brussels sprouts
1-2 Tbs olive oil
3/4 teaspoon sea salt
Instructions:
Cut stems off Brussels sprouts, peel off outer (dirty) leaves, and rinse with water. Slice in half length-wise.
Add sprouts to medium bowl and drizzle with olive oil and sea salt.
Place on un-greased baking sheet cut side down.
Bake at 425 degrees for about 18-22 minutes, or until brown and when fork can easily be inserted.
Serve.
Recipe from GettinMyHealthyOn.com
Enjoy the bites of cruciferous yumminess!