For a quick and easy weeknight meal, try the classic broccoli cheddar baked potato recipe using roasted broccoli for enhanced flavor and texture.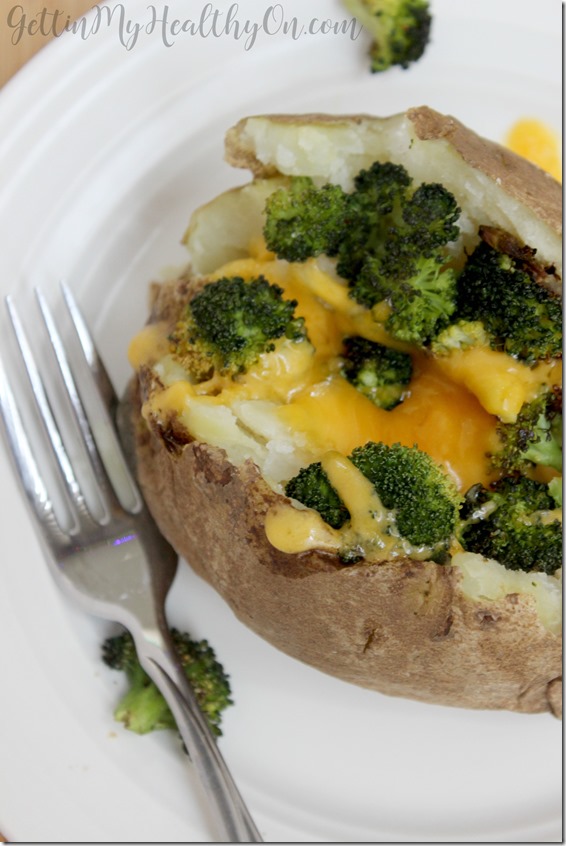 I'm on a quest to compile a collection of super fast weeknight dinner recipes. Ain't nobody got time to slave over food at the end of a busy day, so we all need some recipes on deck like the one I'm sharing today.
A few weeks ago, I shared my #1 method for cooking broccoli—aka roasted broccoli. It is the bomb diggity, and everyone needs to try it. The flavor is better; the texture is better; the vegetable is just better…believe me.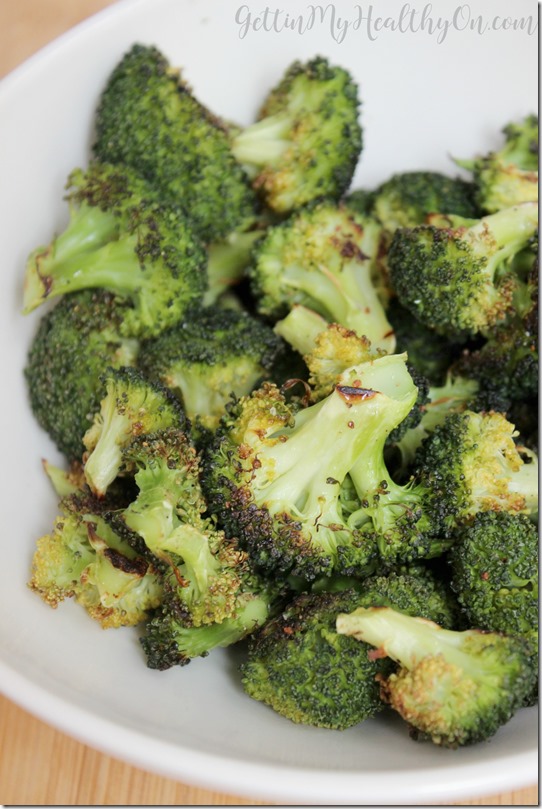 Roasted broccoli is good straight-up, but I also discovered it's the perfect ingredient for a stuffed baked potato. When I'm completely out of ideas for dinner, I like to cook a potato in the microwave and stuff it with some tasty goods, like cheddar and broccoli—it's a classic combo, and you can't go wrong with it.
So for today's "recipe," I'm basically just recommending you roast broccoli and throw it with some cheddar and butter into a baked potato. It's obviously very complicated.
This took me no more than about 20 to 25 minutes to make (most of which was just waiting for the broccoli to finish baking). Here's a look at the piece-of-cake, throw-together dinner option:
Roasted Broccoli & Cheddar Baked Potato
Ingredients:
1 medium-sized russet potato
1 Tbs butter
1/2 cup roasted broccoli
1/4 cup shredded cheddar
Salt and pepper to taste
Instructions:
Thoroughly wash potato, and poke several holes in it with a fork or knife. Wrap in heat-proof plastic wrap. Microwave for about 5 minutes, or until a fork can be easily inserted without too much resistance. Remove plastic wrap, and cut the potato in half length-wise.
Add pad of butter to center of potato, as well as the broccoli, sprinkling of cheese, salt and pepper.
Enjoy immediately.
Recipe from GettinMyHealthyOn.com
What are you favorite toppings to add to a baked potato?
What are some of your go-to weeknight meals?