Is this not the most amazing day you have ever experienced in your life?!
Okay, so there isn't anything too special about today, but I'm pretty stoked about everything at the moment, especially…
It's a rest day from my half marathon training.
We leave for Vegas in a week for a race Matt's running.
It's Friday, and Fridays are simply the best.
That about sums up my excitement for life right now.
For today's post, I'm dedicating the focus to boxing. I signed up for a month membership at Matt's boxing gym, and the last day of it was this past Wednesday. Figured I would share my experience for those of you interested!
Unfortunately, I don't have many pictures because I didn't want to be that creeper taking pictures of people working out. So you get this blurry one of the punching bags:
Anywho, I started out the month with high hopes of becoming a boxing champion–and by boxing champion, I mean someone who doesn't look like an absolute idiot in front of people who obviously know what they're doing.
The good news: I got the hang of things by the end of the month and felt pretty confident.
The bad news: There's still a lifetime of dedication tiny bit of work before I'm at champion status.
In the beginning of my membership, I had a lot of trouble keeping up with the instructor. I knew how to throw jabs, punches, uppercuts, and hooks, but to follow a sequence of these and memorize it was challenging for me. Some days I got so frustrated that I would just go for a short run/sprint after. It was a nice little stress reliever. And with the extensive workout exercises that were thrown in (i.e. burpees, mountain climbers, pushups, etc.), I was afraid I looked like a slacker, but the truth of the matter is: I'm never as in shape as I think I am.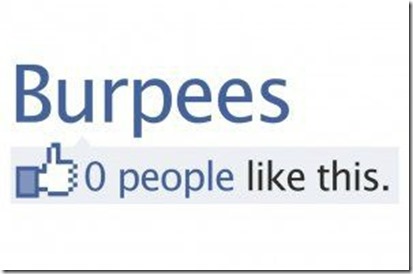 Towards the end of the month, I started really picking the boxing details up and was feeling comfortable in the classes. (Bones points: I learned how to actually tie the boxing wraps.) It probably took me about four 1-hour classes to help me relax and be able to keep up with the instructors. Plus, I started going to some kickboxing classes and really enjoyed them. Although I have coordination issues with switch kicks (aka kicking with my left leg), I kind of loved adding kicking into the routine. Feels good.
Looking back, one of my main problems with the boxing classes was not giving 100% out of fear of what was to come. Since the classes I went to were more cardio focused than advanced in boxing training, I wanted to conserve my energy for the unknown. I gotta say, it's never fun to finish a workout and realize you could have given more.
Overall, the classes were intense, full-body workouts, and I highly recommend trying out boxing if you never have before. Signing up for workout classes kind of freaks me out, so I'm proud of myself for doing the month of boxing. At this point, though, I'm just going to resume my normal, at-home workouts and focus more on my race training. It was nice to mix things up for awhile and push myself past my comfort zone.
Questions for you:
Have you ever tried boxing or kickboxing before? Thoughts?
What's your favorite workout class to attend?
Any races on the horizon for you?
P.S. Happy Pi Day 🙂