Add a protein boost to your morning coffee by stirring in a mixture of your favorite protein powder and bit of milk (or half-and-half).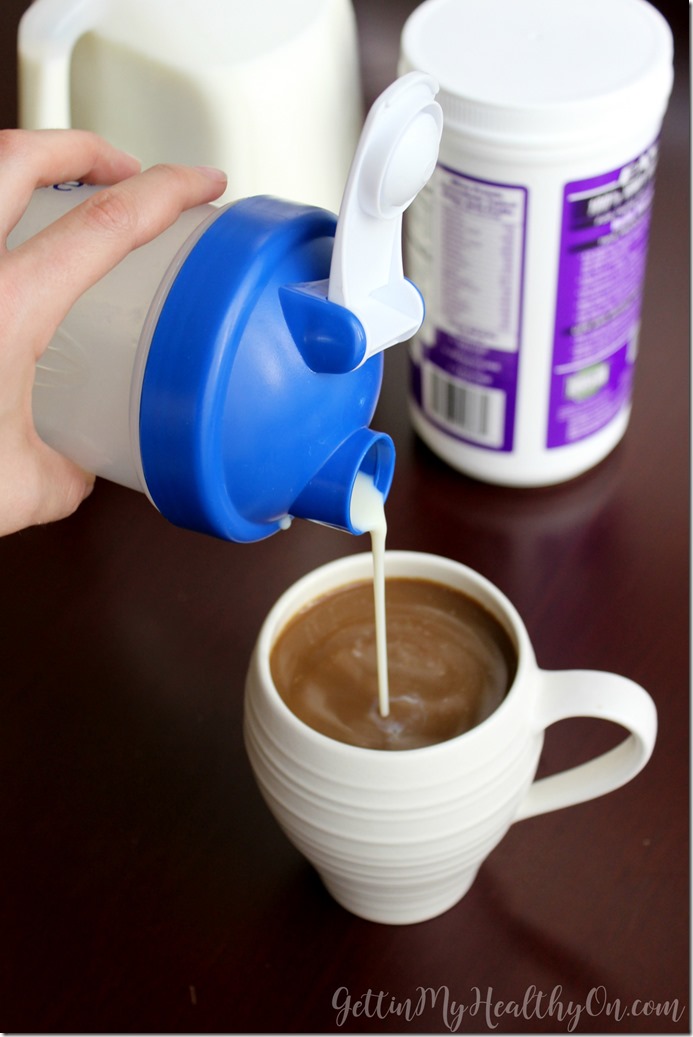 I had an epiphany recently. If I'm always hungry in the morning, why not add protein to the one thing I always have before starting my day? Coffee. That glorious cup o' joe that warms my tired soul.
Although I religiously eat breakfast every single day, it just doesn't seem to keep me full as long as I'd like. Then I realized…well, why not spike my coffee with a creamer that does more than just mellow out my morning beverage? And that is when my protein coffee creamer was born.
I'm sure this is nothing revolutionary – all those #gainz people are probably all over it. Regardless, I was pretty excited about the creation.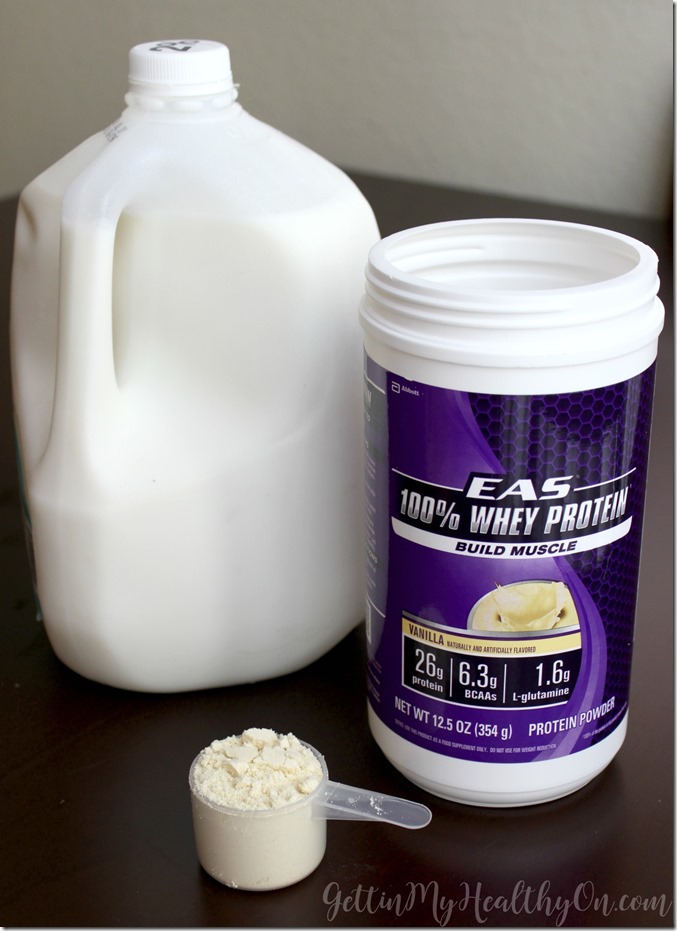 The only thing I add to my coffee is milk (and sometimes a bit of half-and-half), so all I did was make a baby protein shake of sorts and pour it into my coffee like I would creamer/milk. I took about 1 scoop of vanilla protein powder (which is 13g protein if you use EAS brand) and mixed it with 12 ounces of 2% milk. I shook it up in a Blender Bottle (is there really any other way to make protein shakes?), and voila! I had a protein-packed creamer on deck.
This reminds me a lot of my mocha protein shake, but that's designed as more of a caffeinated protein shake. This is more of a…protein-ated coffee. To me, it's very different.
Most days, I'd prefer this because you just can't beat that classic cup of coffee. While I like coffee in my morning protein shakes sometimes, I don't always want to replace my coffee with a protein shake. Pick up what I'm throwin' down?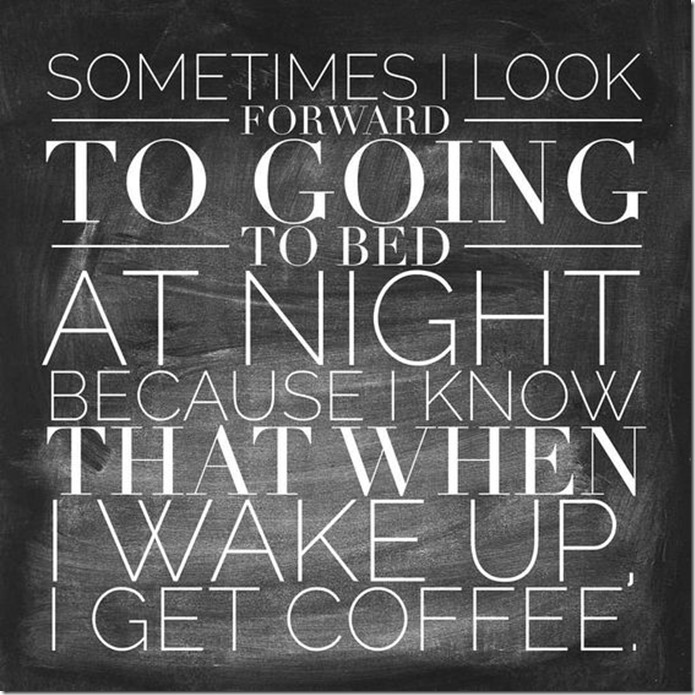 By beefing up your creamer of choice with a bit of protein powder, you're still getting the coffee you know and love – just with a boost (and probably more flavor)!
Ingredients:
12 oz. milk
1 scoop protein powder
Instructions:
Shake milk and powder in a Blender Bottle until smooth.
Pour the desired amount into your coffee in the morning!
Recipe from GettinMyHealthyOn.com
Obviously, this won't be right for everyone. I know a lot of people who are skeptical about protein powder, and I totally get that. But! If you're cool with it, adding a bit to your morning coffee could be a super easy way to help stave off hunger in the morning.