Since I don't share nearly as much life happenings as I used to, I figured I'd mix the blog up a bit and post a little recap of a somewhat spontaneous trip Matt and I recently returned from – Vegassssss!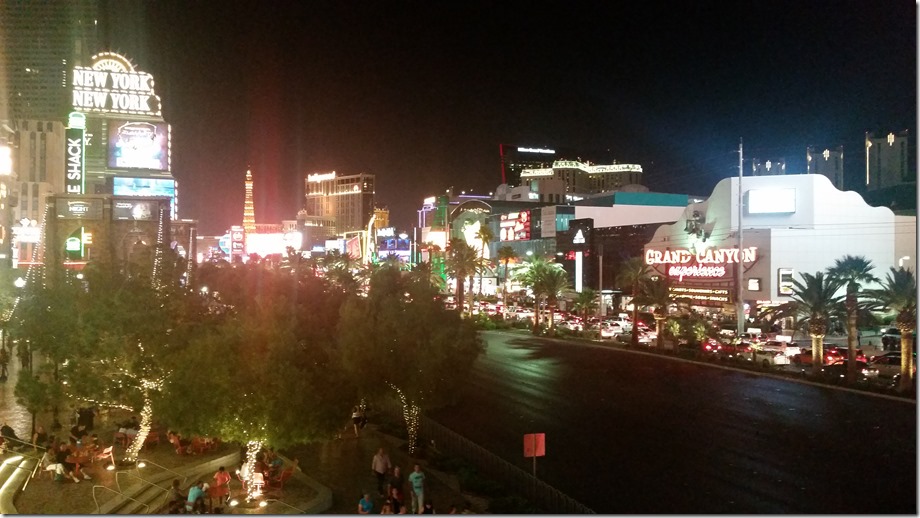 A weird thing about me: I hate going on vacation. Why? Because I feel like there needs to be a reason, and it can't just be for fun. (Adulthood has turned me into a monster, clearly.) I've gotten this way because PTO at work is so precious to me. I basically only use my vacation for flying home to visit family a couple times a year. That's exactly why about a month ago I posed the idea to Matt of going on a mini-trip over our three-day Labor Day Weekend. We had the time; Vegas was a five-hour drive away; so, why not hit the road for an eventful weekend?!
After discussing for approximately…one minute, the plan was a go!
We started our journey early afternoon on Friday (family size bag of beef jerky in hand) and got to our hotel (slightly off the strip) in the evening. Since you can't just…go to Vegas and sit in your hotel room, we decided to venture  to the strip via the Monorail (100% recommend this, by the way). The first night basically just consisted of some walking, people staring watching, and a smidgen of gambling because #WhenInRome.
The next morning, we hit up a discount tickets stand to purchase a pair of tickets to a show (VERY different than when we sold our souls for tickets in Vegas last time #ScarredForLife). Ideally, we would have gone to Britney Spears (more childhood dreams would have come true :'( )…but homegirl does not need help selling her tickets through a discount system. So! Instead, we decided to opt for the Cirque du Soleil show Mystére for that night, which is, more or less, the original Cirque show.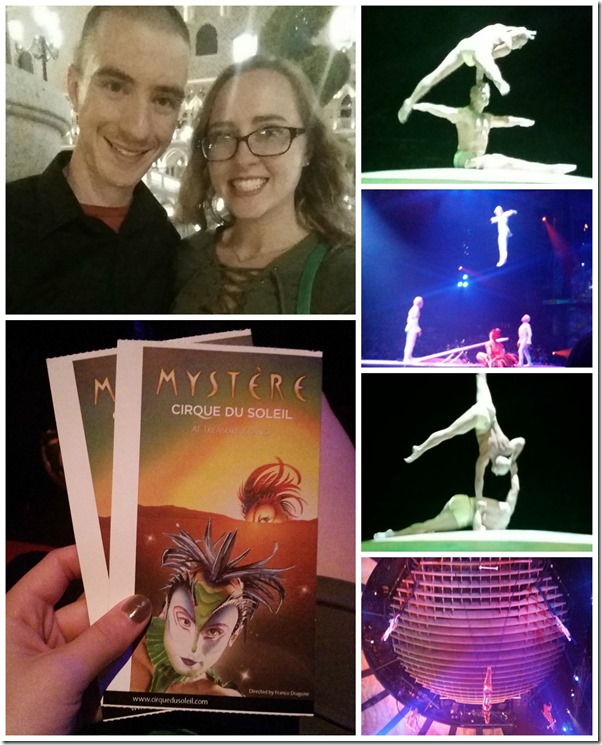 This was my first time seeing Cirque du Soleil, and, as expected, it blew my damn mind. Afterwards, Matt and I both wanted to workout because daaaaaang those people – more like magical beings – are amazing. BRB…gotta go become a master at acrobatics.
The following day, we basically had one thing planned: sit on top of the city in the LINQ High Roller – aka the tallest Ferris wheel in the world.
Matt had done it before, and while I definitely liked the idea, it was hella pricey for a Ferris wheel. But then, it was as if I was destined to have happy hour in the sky because I stumbled upon a GroupOn for it. Two discounted tickets to an open bar Ferris wheel ride overlooking Vegas? Yes, please!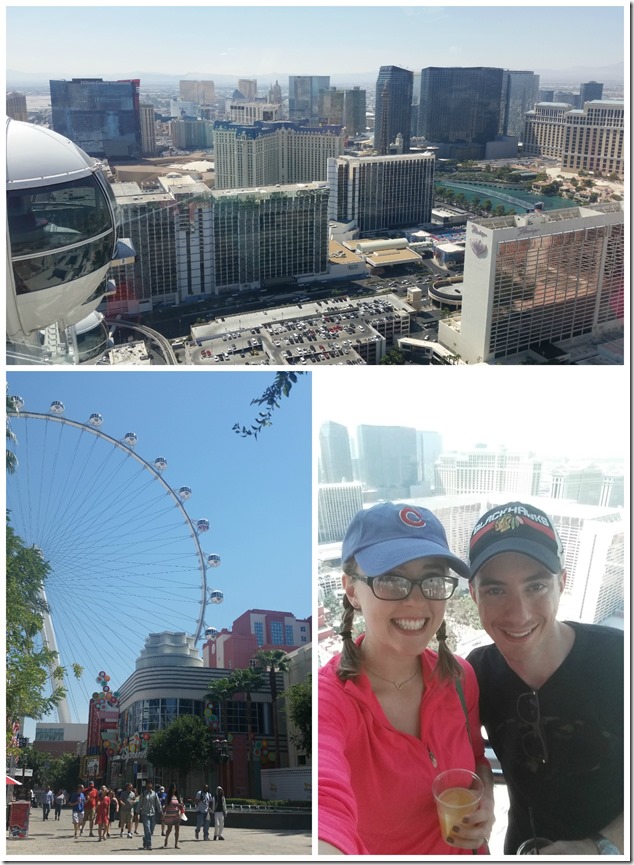 This was definitely one of the highlights from our weekend, so I'd recommend it if you have a half hour to kill at some point. Our bartender (yes, there was a bar in our pod) was so awesome, and our group had a lot of fun hanging out and taking pictures in excess.
Fast forward to that night: we had more of a real "going out" night. We went to dinner at Gold Steer Steakhouse, which is more of a classic Vegas restaurant. Afterwards, we dropped in a couple different casinos to see if we could play our cards right (err…hit the buttons just right?). I don't know if I believe it, but it would appear that we both made more money than we lost, so that's slightly shocking.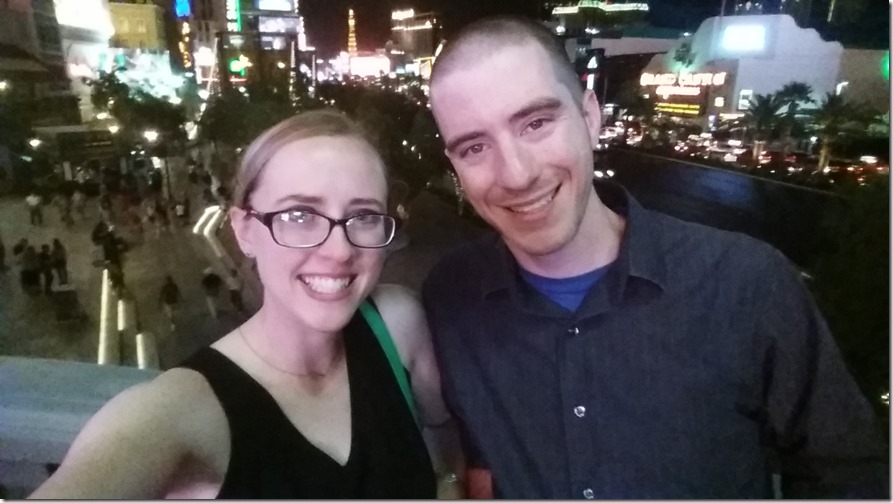 To finish our long weekend, we spent Labor Day walking around the strip some more, visiting M&M World, Coca-Cola World (where we did an international soda tasting), and Sin City Brewing. We left early afternoon and joined a sea of cars on the main route from Vegas to SoCal.
And that brings us to today. Happy Friyay!! Hope you have a wonderful weekend!
Have you ever been to Vegas?
Do you go on vacation or travel very often?
If you could go anywhere in the world, where would you visit?