Back in July, I think I mentioned that Matt and I were going to go on a horseback riding adventure, but then that didn't happen because it was too hot for the horses. So we rescheduled for October 5th, making the excursion more of an anniversary celebration. I'm excited to finally share some pictures from the day!
We woke up pretty early to head to Temecula for our horse riding tour that started at 9am at Wilson Creek Winery. On our drive to the vineyard, we saw a bunch of hot air balloons, which was pretty cool, especially since we saw a few right by the side of the road.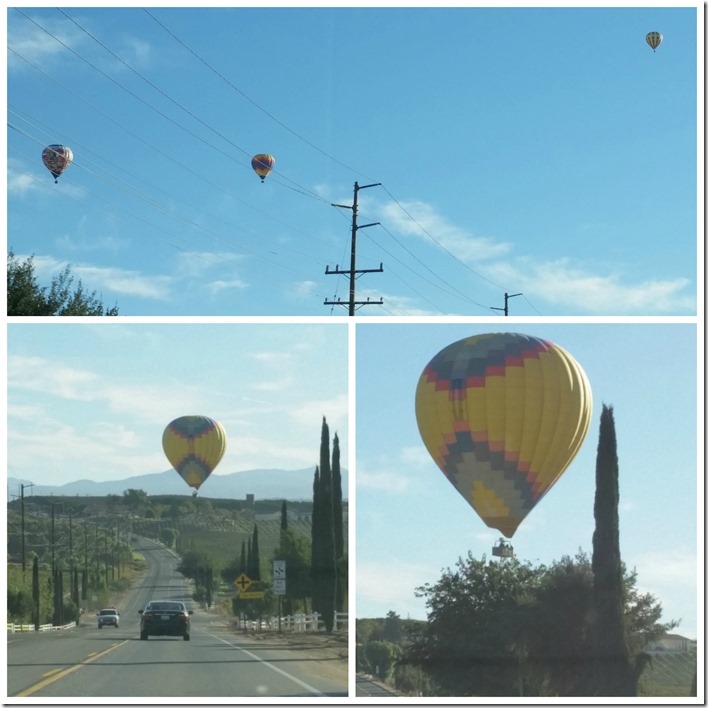 We went on the tour with a group of about 10 other people, including the two guides, and we rode through the vineyard, which was beautiful. My horse's name was Brody, and Matt's was Curly. Neither of us had ridden much at all, but we didn't die, so that was cool. And as you can see, it got quite toasty outside.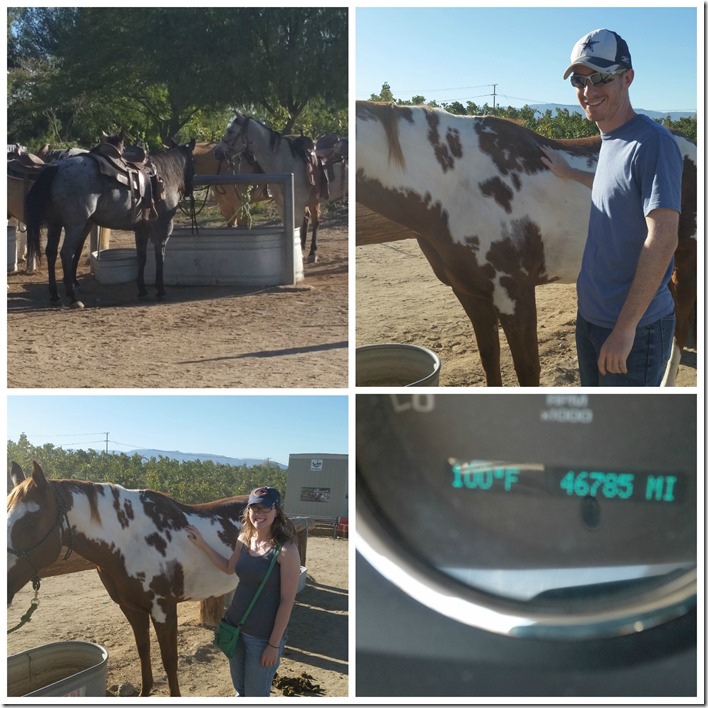 It was a lot of fun, but by the end of the 90-minute tour, I was ready to get out of the saddle and out of the sun.
We then went into Wilson Creek Winery and tried some of their amazing wine. I was most excited about the almond champagne that people had said great things about. I even ended up buying a bottle for us. It may not compare to Napa, but Temecula is pretty much wine country. We passed numerous wineries on our way to Wilson Creek. As part of our package (that we bought on GroupOn, might I add), we were given a free tasting for two at Danza del Sol which wasn't too far away. I've never done so much wine tasting before noon, but it was a fun experience nonetheless.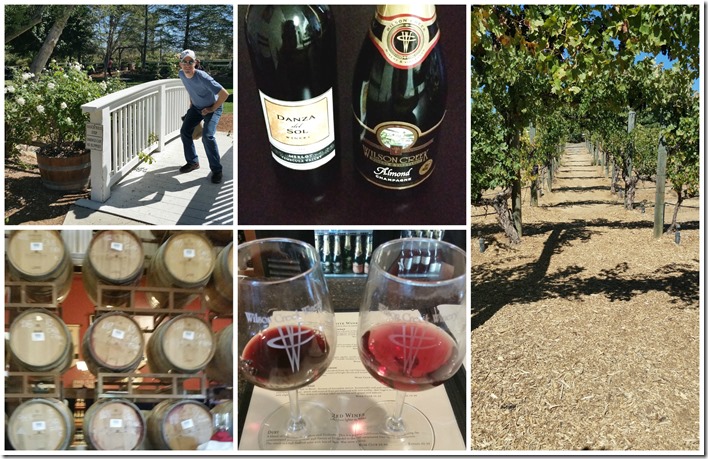 One thing that I love about wineries is all the merchandise around the tasting room. I snapped a bunch of pictures of some of my favorite signs at Danza del Sol and figured I'd share. My favorite is probably the bottom one. I have so many wine corks and have no idea what I'm going to do with them.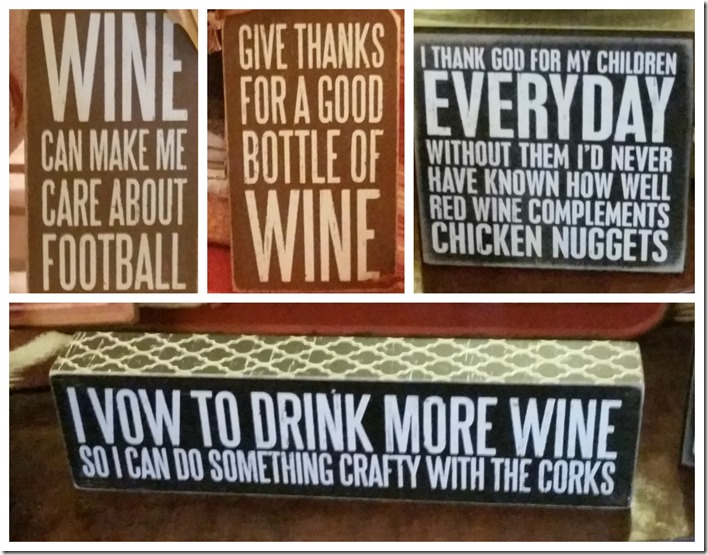 After all the delicious wine, we stopped at Chipotle for a gourmet meal and were on our way back home. Overall, it was a lovely day and a great way to celebrate five years with this guy. 🙂