When I was in college, I was obsessed with Naked juices. I'd get Berry Blast constantly, and it's still my favorite flavor. Recently, though, I had the opportunity to try out Berry Almond Nutmilk, which uses almond milk (if you couldn't figure that out from the name). I've actually been trying to drink more almond milk to replace some of the regular milk I consume, but it's just not as tasty, in my opinion. I was pleasantly surprised with this juice though. Even Matt really liked it, and he won't drink almond milk.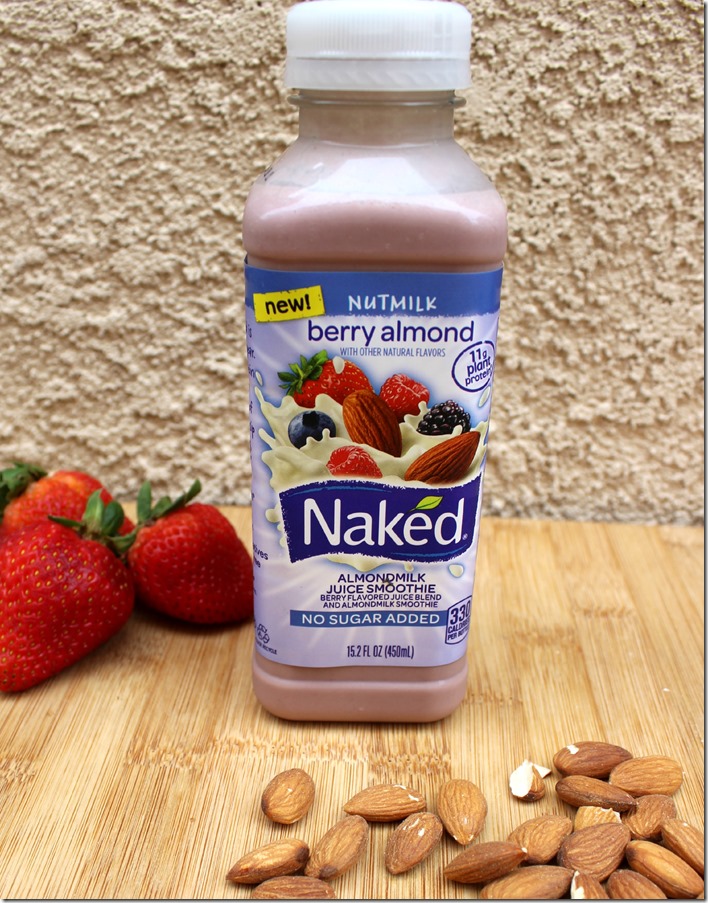 Well if you're a Naked Juice lover like I am, you might also get excited about their new collection of juices. The above Berry Almond flavor is one of several, which includes Bright Beets, Chia Cherry Lime, Chia Sweet Peach, Proteins & Greens, and Kale Blazer. I think it's fun to see all the goodness that's inside each juice, as labeled on the side of the bottle. In the picture below, you can see the Berry Almond flavor has 26 blueberries, 8 blackberries, 2 raspberries, 1 strawberry, 24 almonds, 1 3/4 apples and 1/3 banana. Boom. Delicious and nutritious smoothie concoction in a bottle. It's also gluten-free, vegan, and dairy-free–though I personally think it tastes just as good as any gluten-filled, non-vegan, dairy-full beverage.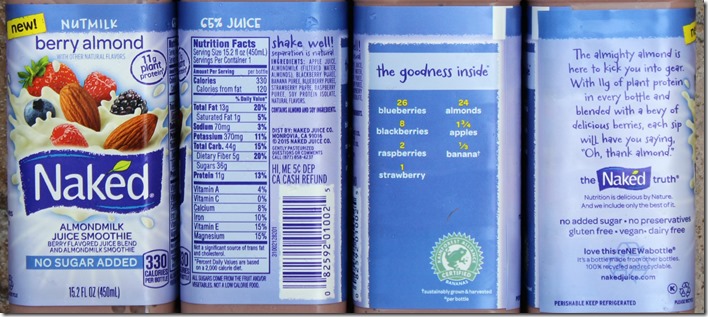 I had one of these as a post-workout drink but mostly enjoyed them as a quick breakfast before work (I often prioritize extra sleep instead of making enough time to get ready). The combo of fruit, almond milk, and soy protein adds up to 11g of plant-based protein, which I found works well as a smoothie meal replacement in the morning.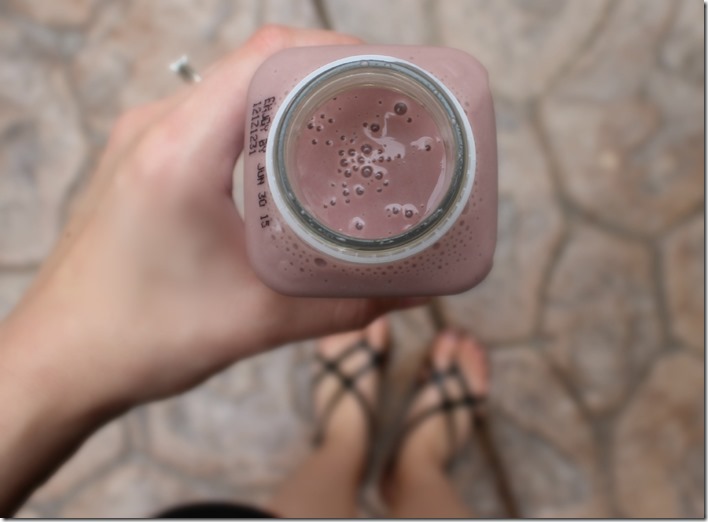 So if you're looking for a quick breakfast on-the-go, I'd highly recommend the new line of Naked smoothie-type juices. If I've intrigued you at all with my review so far, then you may be interested in the next section…
Naked Juice Giveaway
I love sharing the things I get to try with others because everyone likes free things. That is a fact. SO, I'm excited to extend a giveaway for 10 bottles of any Naked Juice your heart desires. I have a stack of "Free Juice" coupons that could potentially have your name on it.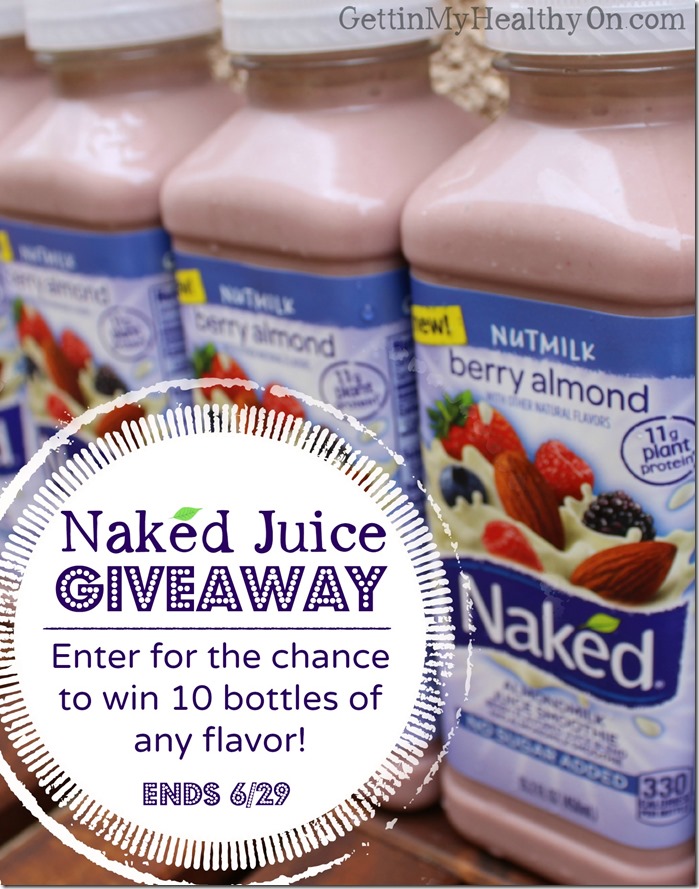 Enter through the below widget by first leaving a comment and then doing as many of the other options that you want. The more you do, the more entries you get! The giveaway is open to U.S. participants only and will end at midnight on Monday, June 29th. Good luck! a Rafflecopter giveaway
I was selected for this opportunity as a member of Clever Girls and the content and opinions expressed here are all my own.