Before I get into this post, I just want to say this isn't a crazy story of how I lost half my bodyweight and turned my life around like some truly inspiring people out there. I actually feel weird posting about this because I don't consider myself a "weight loss success story" or anything. My weight gain was just a brief part of my past, and I'm so thankful for that. However, I wanted to share my experience of how I woke up one day to realize I was almost 20 pounds heavier, gradually reversed this with subtle changes, and ultimately transformed my lifestyle—FOR GOOD.
Although there's definitely still room for improvement, I am proud to say I've learned how to maintain a weight I feel comfortable, happy, and healthy at. Do I want to lose a little weight still? Well sure; I'm a girl living in this society. It seems to come with the territory. I do my best not to dwell on that mindset, though, and simply focus on being healthy and strong through smart—yet realistic—habits in nutrition and fitness.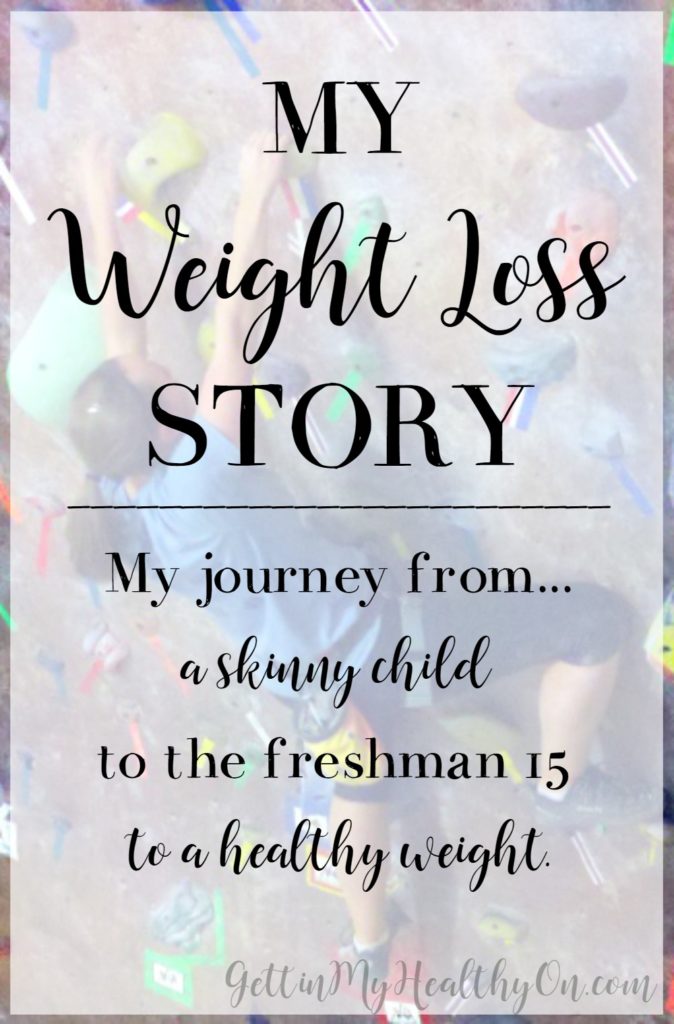 From Skinny Child to the Freshman 15
It didn't really occur to me until this moment that I 100% was part of that infamous group of young people who gains the "Freshman 15" as they enter college.
I've always been pretty athletic. I played a bunch of different sports growing up (softball, basketball, and volleyball), which helped me maintain a naturally skinny physique. Towards the end of high school, I started gaining some weight, which continued to escalate my freshman year of college. I blame a bunch of different factors:
The stress of major life changes
Eating terrible, carb-heavy meals
Drinking way too many calories
Being extremely sleep-deprived
Not exerting myself physically like I once did on organized sports teams
Looking back, I also remember these couple years to be the most unhappy I've ever been (and it wasn't even due to my appearance, though having to keep increasing clothing sizes definitely feels terrible). I think it was a combination of leaving everything I knew to go to college and also just figuring out who I was. Not sure if the weight was influenced by this or this was influenced by the weight, but they definitely coincided somehow.
Here's a before-and-after picture of how my face, specifically, really changed. The before is one of the worst pictures of me that I could dig up, which feels uncomfortable to share because these types of pics are the ones you desperately try to hide. It was at the end of my freshman year of college, while the after picture is 3 years later at my graduation—there's about 15-20 pounds of a difference.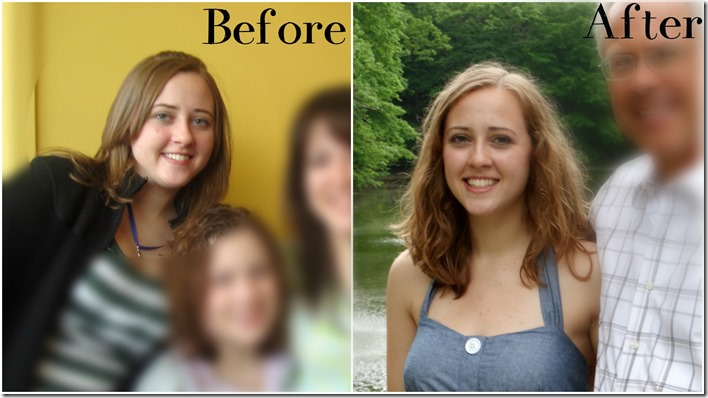 How I Returned to a Healthy Weight
So how did I get out of this funk? Over the course of one summer home from college, I started adopting healthier eating habits that made a surprisingly big difference as I stuck with them.
I stopped eating Easy Mac, Ramen, and granola bars for every meal
I stopped mindlessly snacking late at night
I started eating salads more and cafeteria pasta less
I joined intramural sports and worked out more
Slowly but surely, my face didn't look like a balloon anymore, and over the next year at school, I got back to a much healthier weight. It was a combination of a lot of little changes, many of which were food-based.
Focusing on Health Instead of Weight
My senior year of college, I signed up for my first half marathon—that's when I started to love running. It kind of snowballed into me reading healthy living blogs, becoming interested in the subject, signing up for more races, and then in 2012, publishing my first Gettin' My Healthy On post!
My journey of returning to a happier weight reminds me of a quote that I've been thinking about lately as I still am trying to resume my dedication to fitness and get back into a workout routine after taking a break last year (due to frustrations with IT Band Syndrome).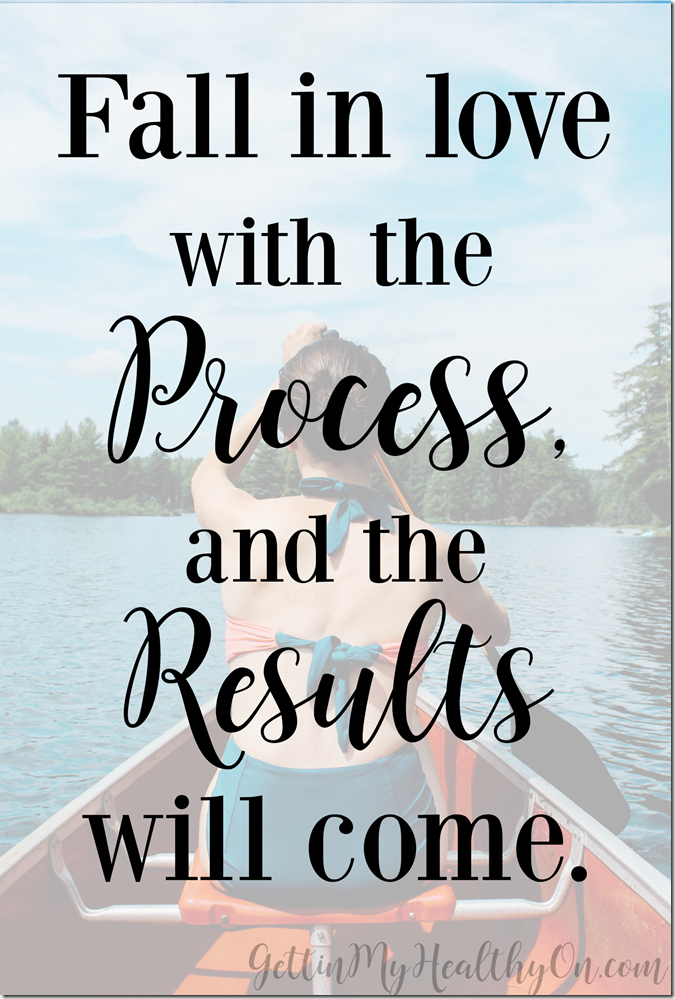 In the middle of college, as soon as I took an interest in cooking and eating healthier, as well as running and other fitness adventures, it all just started falling into place. I've made so much progress in the past eight years, but I'm still striving for so much more!
Healthy living is definitely a journey—one that never really stops. I've found that the more I work at it, though, the more I love the commitment to myself. It translates to so many other areas of my life. Being healthy and strong (and NOT focused on "skinny") makes for a much happier life.
I'll conclude with this advice based on my personal experience with weight loss. Only you can make the changes. Find what works for you; keep it realistic; and remember: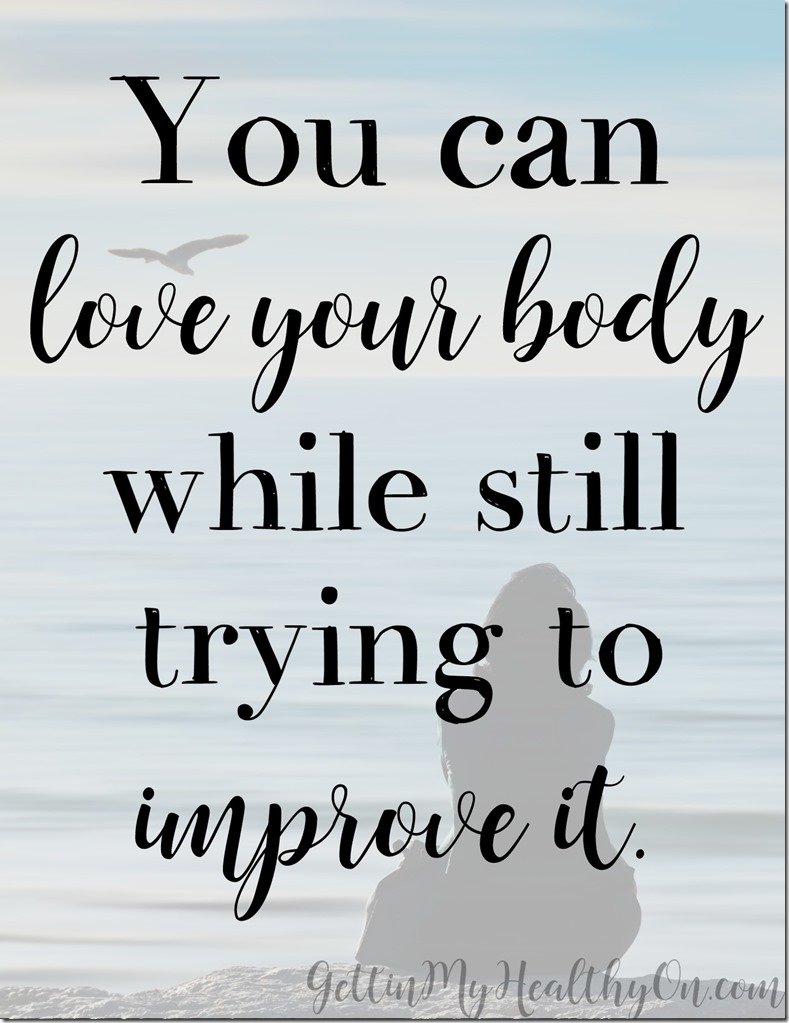 Stay tuned for my upcoming post about maintaining a "happy weight," and why I think this is much more important than seeking perfection.
Have you changed your eating habits as you've gotten older?
Was there any point in your life when you realized you needed to work on your health? How did you / are you working to improve it?