I've come to the conclusion that I don't revisit old posts enough.
I use my old recipes and workouts all the time for reference, but I figured I should revisit some oldies that I consider goodies just in case you people are not aware.
Since the beginning of Gettin' My Healthy On, I have posted 20 circuit workouts. Before starting this blog, I would just find random workouts on Pinterest or wing it when I wanted to do some body weight exercises. When I discovered the potential of creating my OWN workouts, life as I knew it changed forever. Adding exercises I loved and rarely adding exercises I hated (cough.MOUNTAIN CLIMBERS.cough) was the best realization ever. Suddenly, doing circuit-based workouts was enjoyable.
The time has come to reflect. I've carefully chosen my top 5 most favorite circuit workouts I have created over the last year and 8 months. I do most of these on a regular basis, and I'm hoping by re-featuring them, others will discover how wonderful they are as well.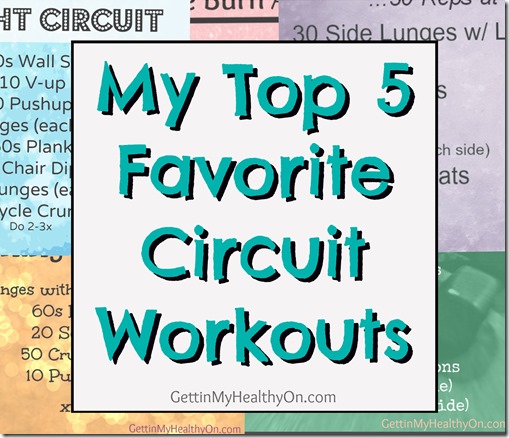 (Click the images below to take you to the original post the workout was featured in.)
Dumbbell Circuit: I have probably performed this workout more than any other workout ever. I usually use a set of 5-lb. dumbbells and a set of 10-lb. dumbbells. It has never failed to make me super sore – got'ta love the extra umph weights can add to a workout!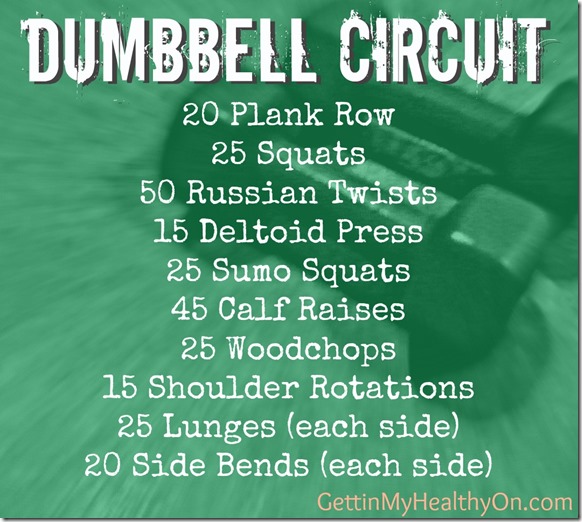 Low Impact Body Weight Circuit: I created this bad boy when I had achy joints like the old woman my body thinks I am. Whether my joints are sore, or I'm just not into the whole idea of cardio, this workout has become a go-to for me. It's a thorough workout for the whole body.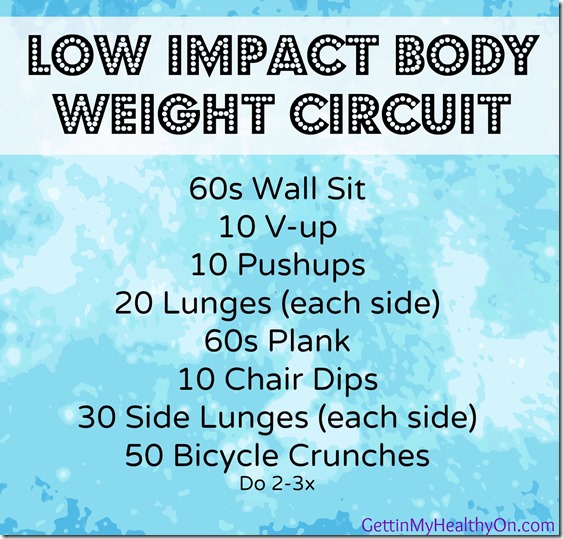 Lean Legs Circuit: Sometimes, you want to cut the crap and workout a certain area of your body. I'm usually all about the full body workouts, but this bad boy has come in handy lots of times when I want to pay extra attention to my lower half. A plus is that this requires no extra equipment, but you could add weights if you're feeling extra Hulk-y.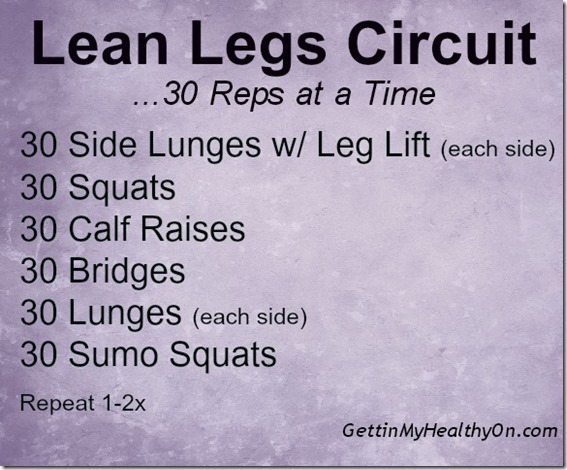 Feel the Burn Ab Circuit: Words cannot express how much I love this circuit. When I take my time to go through each of these exercises with precision, it feels GOOD. Actually feeling like you're sculpting your core is an AMAZING feeling. I find that a lot of workouts don't actually make my abs sore, but this one definitely does the trick.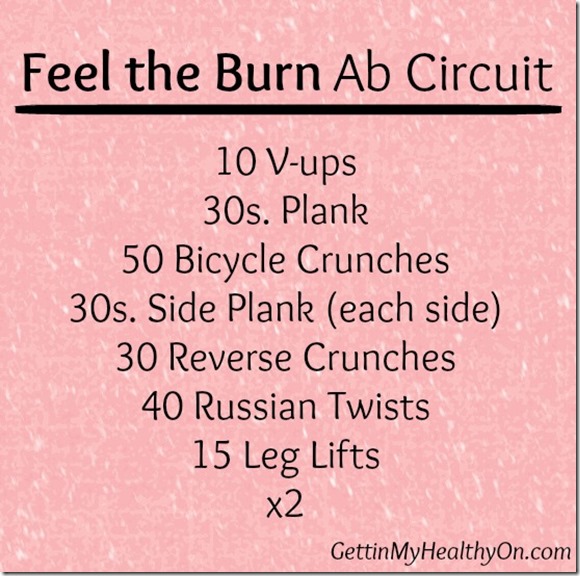 Rise & Shine Morning Workout: Doing circuit workouts while still half asleep at 5am is kind of my thing these days. The problem with that, however, is I'm extra clumsy and cranky, so I created this circuit to be super basic and cardio-free. It's my favorite circuit to ease into the day, but it doesn't jip you on getting a good workout.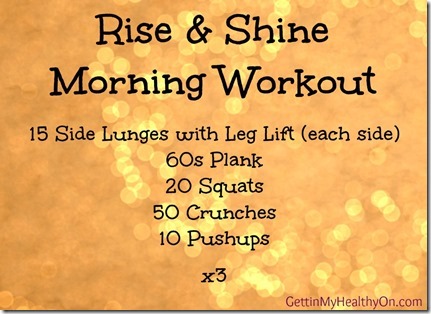 Alright, I'm done "tooting my own horn," as they say.
Moral of the story: circuit workouts are the bee's knees. You should start doing them.
Questions for you:
Do you like to create circuits? Follow others' plans? Just wing it?
What's your favorite part of the body to work?
Do you enjoy creating abstract graphics as much as I do? I basically go to town when on PicMonkey, playing with random settings.
Make sure to check out my other workouts for other ways to get your sweat on!