On Star Wars Day May 4th, I will be running through the tundra with cheetahs and giraffes and sweaty people.
Minus the cheetahs and giraffes.
In Monday's post I mentioned I had news about an upcoming race, and I am finally sharing the exciting details. Since one of my New Year's resolutions/goals was to sign up for a half marathon this year (and pick it before the end of February), I decided last weekend I should start researching. Approximately 5 minutes after starting my search, I had registered for this:

I've never been to the San Diego Safari Park, so I figured I'd just…run a half marathon there for my first experience. According to several Yelp reviews, you really don't see many animals, so that's a bit disappointing, but I'm sure I'll be distracted with the blazing sun, dusty trail, and my slow pace.
Can't wait!
The last, and only, half marathon I ran was my first race ever—the Quad Cities Distance Classic. It was insanely difficult and is what really began my love for running. Well, almost exactly three years later, I'm on to half marathon numeros dos. Although I have done a marathon since then, I know this is going to be quite a challenge because I haven't run more than 5 or so miles in a long time.
Looks like it's time to start training!
I'm even more excited about the race because Matt signed up with me—though I expect him to finish it in about half the time as it'll take me.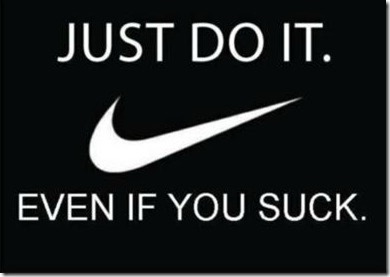 That's me!
Questions for you:
What's the coolest race you've ever run?
Do you have a favorite race distance you like to run? (0 miles is a valid option)