I have a new habit that was inspired by sangria.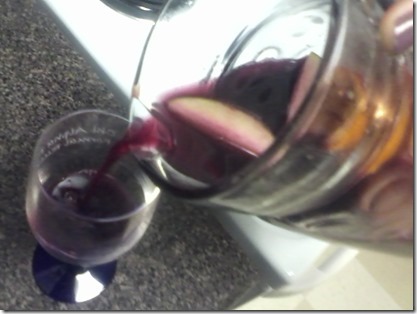 No, it's not drinking sangria. (I like to think that's a healthy habit, but I can only lie to myself about so many things.)
Anywho, it's the whole fruit in cold water thing. I know. Groundbreaking.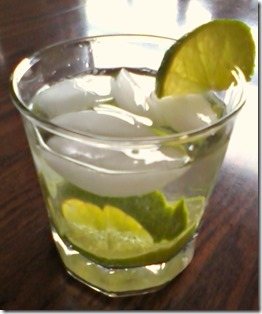 My main day-to-date drinks include water, coffee, and tea. I try not to be am not a pop/soda drinker; I don't drink juice much; milk is typically limited to my cereal or post-workout chocolate bliss. However, I like candy and am known to eat crap from time to time. I know–who does that, right?!
…
I'm going to create the habit of drinking water filled with delicious fruit. This will typically include limes, lemons, frozen blueberries, frozen strawberries, or whatever fruit I happen to have in a given week. It's amazing how long you can go without feeling hungry when you're constantly drinking water.
In other words, my goal is to drink more water (like I mentioned in reference to a water-drinking challenge in last week's favorites post). I know for a fact I'll drink more if it tastes fruity and is ice cold because it's way more exciting and is uber refreshing.
There's going to be a party all up in my Nalgene bottle from here on out, and I'm hoping this will slow my consumption of the delicious cookies made on Saturday.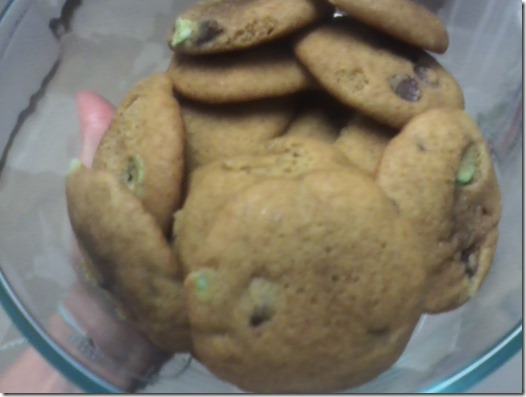 Just thought I'd share that with you all…
Because this blog tends to stray from the healthy theme from time to time because I tend to stray from the healthy theme from time to time.
P.S. I gave myself bangs last Thursday. Then made a stupid face and took a picture. Thought I'd share because I try to keep whoever cares up-to-date.