Workout
Yesterday: Tried out a few yoga videos because my hips need the extra stretching love. I've never done yoga before, so I had no idea what I was doing. I just went on youtube and found 2 that looked legitimate: Yoga for Runners and Tara Stiles Yoga for Balance. Afterwards, I did my own little core workout that looked like this:
Check out the Exercise Guide for any moves you aren't familiar with!
Today: Going for a 4-mile run with random sprints thrown in. I'm actually pretty excited for some reason. Sprinting feels so awesome, especially when it's not in a super long run.
And as for today…
Watching some Disney movies with a friend later. So. Pumped. I believe Mulan and Cinderella are what's on the schedule at this point.
---
Tomorrow = the first day of December, and you know what that means…
Christmas shopping! –unless you're on top of things and have already finished. In that case you are crazy, and I'm jealous. I think I know what I'm getting my peeps this year for the most part, so I'm not worried. When people ask me what I want, though, all I can come up with is running-related items.
So, now I am embracing this new obsession with running gear and have made a Christmas list of what I want. Maybe it'll give you an idea of what you could get the running people in your life or…for yourself!
Not going to lie here, I just bought compression socks yesterday and am fighting the urge to buy other things for myself. I'm must be channeling my father because he tends to buy things for himself at this time of year, giving us even less that we could possibly think of to get him.
Here's what I've come up with so far:
Compression Sleeves – This pair is from ProCompression. Since I just bought some compression socks two days ago (really wanted them for my upcoming marathon), I'd love compression sleeves. My thoughts are if I have sleeves, I could wear them any time and wear flip flops or whatever, and people would neeeeeeever know.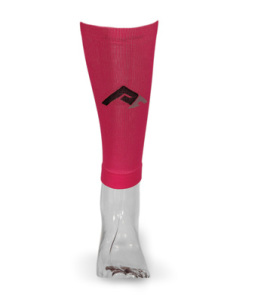 [Source]
New Running Shoes – It is time. I really want another pair to switch on and off with using my current ones / my current ones already have 310 miles on them. The pair I use right now (Saucony brand) rubs against the side of my big toes, constantly giving me blisters. So, I'm thinking I'll go back to Asics to see if it makes a difference.
Gum – Anyone who knows me knows I am obsessed with gum—always have been. My favorite brand is Extra because there are so many fruity options. I'm going to call this fitness-related because I might want to chew gum while running someday. Highly unlikely because after about 2 minutes running, I tend to just spit it out. I still felt the need to add gum to this list.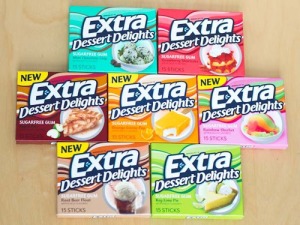 Sunglasses – I used to wear a hat; now I wear a visor. Sometimes the visor is a pain (like now that I need to wear ear warmers of some kind), so I'd really like to have a pair of sunglasses as an option. I'm not a big fan of how sports sunglasses look though. So, I'm still trying to find one I like that isn't a million dollars. Any suggestions are welcomed!
Water Bottle – Now that I'm running like a maniac to prepare for the marathon in February, a smaller water bottle that I could hold while running would be quite nice. I don't like holding things while I run generally, but I kind of need water so I would deal with it. Plus, this one has a bit of storage for whatever my heart desires!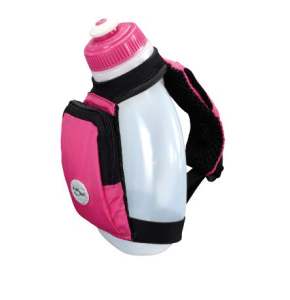 [Source]
Sports Bra – I'm too much of a cheapo to buy good sports bras, so it's a rare occurrence when I get one. After looking at a few different ones, I found the Fiona bra, which has a lot of good reviews.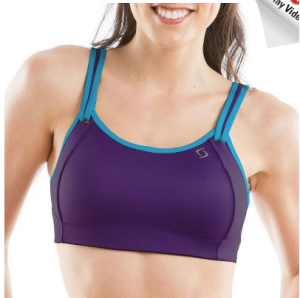 [Source]
Running Book – I've wanted to read a running book for awhile but wasn't sure which one to read. After doing some research, this one seemed to be a favorite. I'm not usually a big reader, but I feel like a running-related book would interest me more. Feel free to give me other recommendations!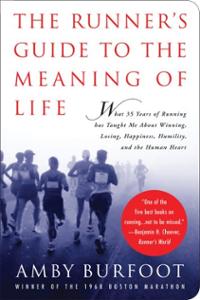 Fitness DVD – Such as a Jillian Michaels Yoga Meltdown or 30 Day Shred? Or another.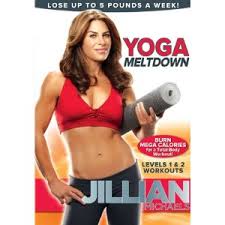 10- or 15-lb Dumbbells – I want to slowly acquire weights so one day I have a good set of them. Right now, I just have 5 and 8.
A New Set of Feet – Like I said earlier, running has taken a toll on my feet, and a new pair would be greatly appreciated. Perhaps I should think of a more realistic item, such as intense lotion or socks to always keep them covered. Nah, I want new feet.
That about sums it up.
---
What do you want for Christmas?
Any recommendations for…
Sunglasses for running? A running book? Or a fitness dvd?