Guess what we did this weekend…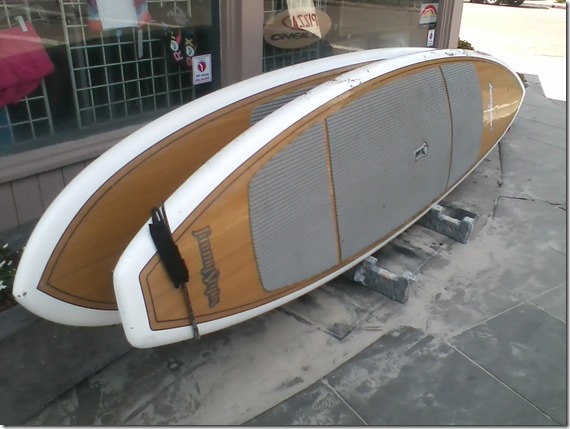 We went paddleboarding! …as you already knew from the title of this post.
I can proudly say I did NOT fall, and I stood up pretty much the whole time we were paddling! The picture below is the area where we went, but it's really hard to tell. Faraway on the left, there are some cliffs that we went somewhat close to and just hung out on the boards and talked about our feelings.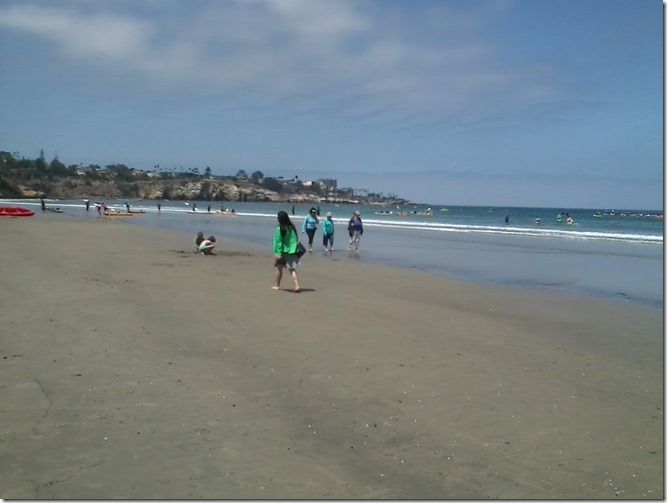 We didn't see too many creatures, but we did hear seals…and smell them. There were also some leopard sharks, which are harmless and quite scared of humans. I just saw dark masses in the shallow water—couldn't really tell what they were. Matt informed me they were sharks. No big deal…Apparently they're like 3-4 feet and nothing to worry about. So, I believed him.
Let me tell you though, those boards aren't too heavy, but I got SO EFFING TIRED carrying them from the rental place to the ocean—about a quarter mile away. Bloody hell, my forearms are sore sore sore.
After we finally made it back to the place with the damn boards, we went for a stroll on the beach.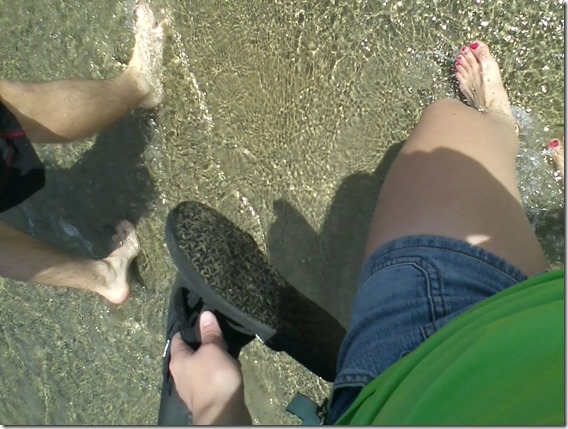 Sweet, sweet relief. Plus, the water felt wonderful.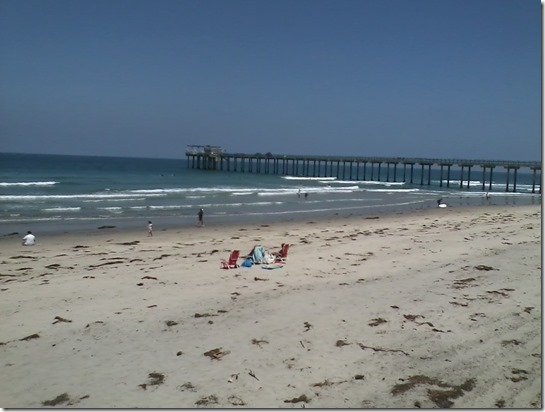 Aaaand now we're back to the daily grind. Hope you're all having a lovely Monday!
Questions for you:
Have you ever been paddleboarding? Or wanted to?
What's your favorite water sport?
Did you go on any exciting adventures this weekend?!