On Friday I mentioned Matt and I were going fishing all day with my coworkers, and I'm happy to report we caught fish, didn't puke, and had fun! (All three were my goals for the day.) It was technically the first time I have ever left the country since we were fishing in Mexican waters. It was thrilling.
We rose bright and early at 3:45am, so we could get to the dock at 5am. When we finally took off on our excursion, the sun was starting to rise, which was beautiful.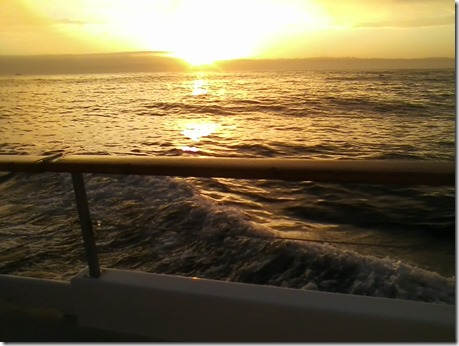 Throughout the day, we saw dolphins, seals, and a whale or two! We could only see the huge spray from the wale(s) since they were super far away, but it was still pretty exciting. Pretty sure this is the first time I've seen dolphins in person, so I was kind of freaking out as they were swimming next to the boat.
Lots of fish were caught! We caught Red Snapper, Sculpin, and Blue…something. I had never heard of most of the fish that were caught, so I don't exactly remember everything.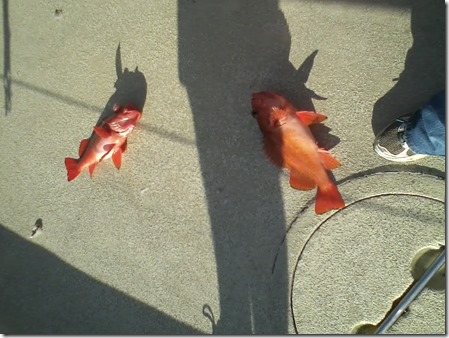 I was SO excited that I didn't get sea sick, especially since we couldn't walk straight the entire day since the boat was rocking so much. Thank youuu, Dramamine. We basically all looked drunk, stumbling about. Plus, we were drinking beer all day, so that didn't necessarily help.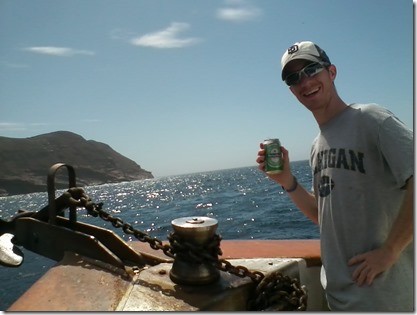 Overall, it was a lovely day! Lots and lots of fishing and hanging out with coworkers.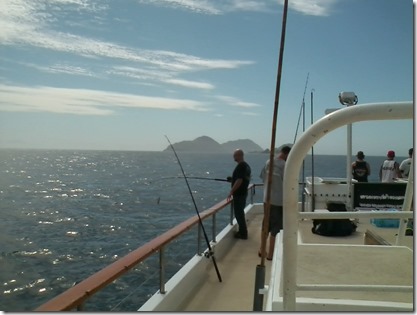 The crew filleted our fish on our way back to land. As you can see, a million birds were watching their every move and stealing every scrap they threw overboard. It was obnoxious and entertaining.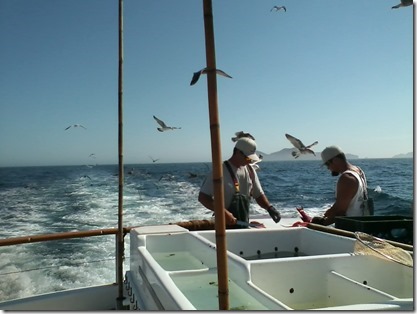 While we were fishing, I noticed someone even caught a bird. Those damn pelicans just couldn't leave our bait alone…
We got home around 6:30pm and were in bed at approximately 8pm. We were beyond exhausted. The rest of the weekend we laid somewhat low. Went out Saturday with some friends, and the rest of the time was spent doing boring chores and taking naps. Oh how I love napping.
Questions for you:
What did you do over the weekend?
What are the most exciting sea creatures you've seen?!
Who wants to get me a pumpkin spice latte from Starbucks? I've had a mad craving lately.