Matt and I have been suffering from some first world problems lately. Our cable has gone kaput, so we're waiting on a cable guy to solve all our problems in life later today…or at least fix our cable.
Last night, I put off my workout until about 8pm. I changed into my workout clothes at approximately 4:30pm, but didn't get around to actually working out until later. Realizing I could watch TV in the workout room was the extra push I needed to finally make it happen. Since I had eaten within a few hours of this sweat session, I opted for the elliptical (to replace the scheduled P90X Plyometric workout). Unfortunately, the only elliptical left was the uber squeaky one.
One thing you should know: I do not do well on squeaky workout equipment. I get really paranoid and feel super awkward and just…can't. Since this seems to happen to me often, I typically just go run or go on the bike instead, but I was determined to go on the elliptical last night. Apparently 8pm is a popular workout time because the place was noisy with treadmill runners and other people getting their fitness on, so I persevered and completed the following workout: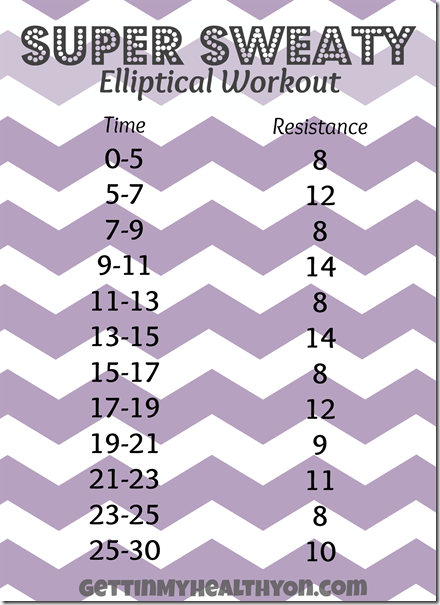 If you're interested, here are past elliptical workouts I've featured:
Keep reading to find some cool stuff I've been loving lately!
These Are a Few of My Favorite Things
Skinny Banana Cream Pie Boats – Drooling. I'm a sucker for any dessert that is simple and healthy like this one!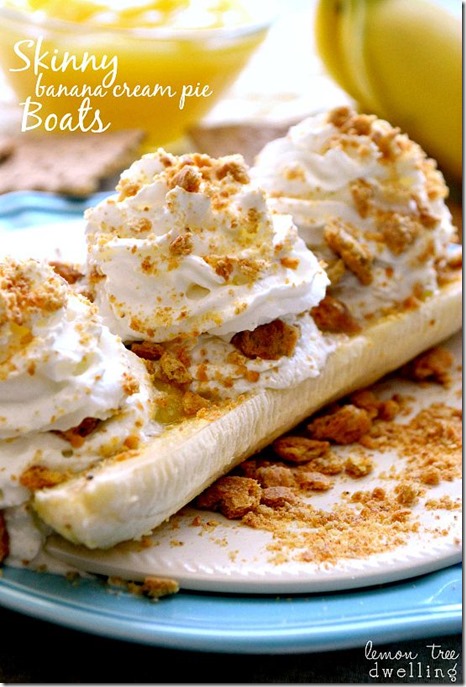 Striped Dress Relaxed Fit – I've come to the conclusion that I need a dress like this. Looks super comfy and is pretty darn cute.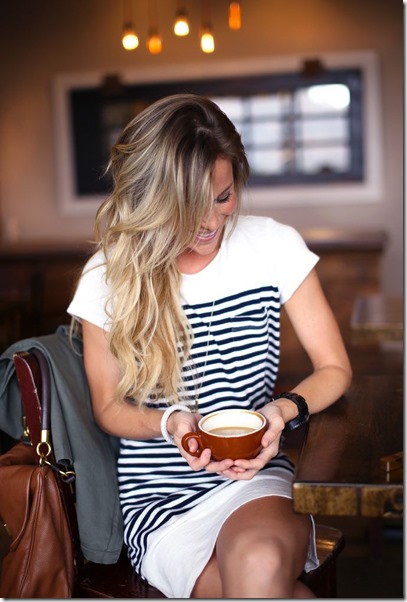 Girls Chase Boys by Ingrid Michaelson – Love Ingrid Michaelson's music. I've been especially loving this song lately.
Buns of Cinnamon – It just sounds so much better sometimes…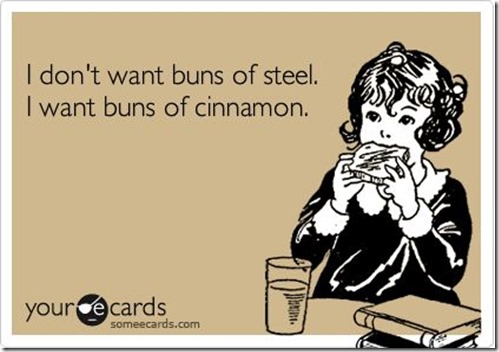 Frozen Coconut Limeade – Sounds and looks heavenly.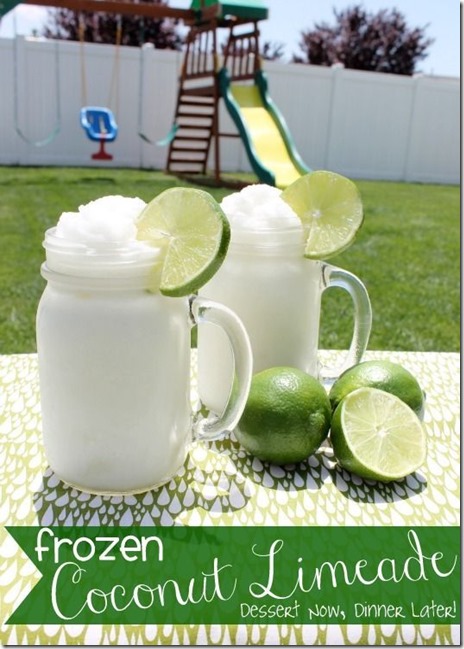 Quinoa Sushi – Love the idea of making sushi healthier with quinoa!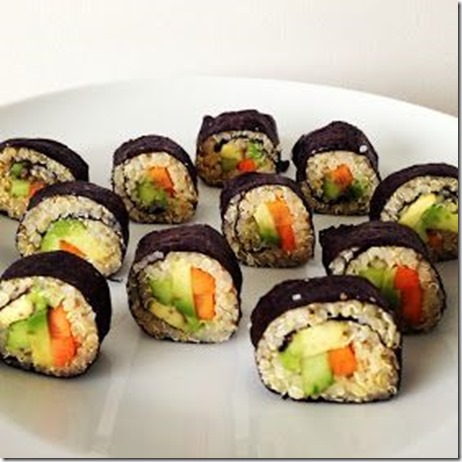 ---