I feel like I'm constantly learning about crazy, healthy food trends and products that exist. Most recently, I learned of "Crunchy Bean Snack". After being contacted by Snack Out Loud, I figured I'd try them out to see what it was all about.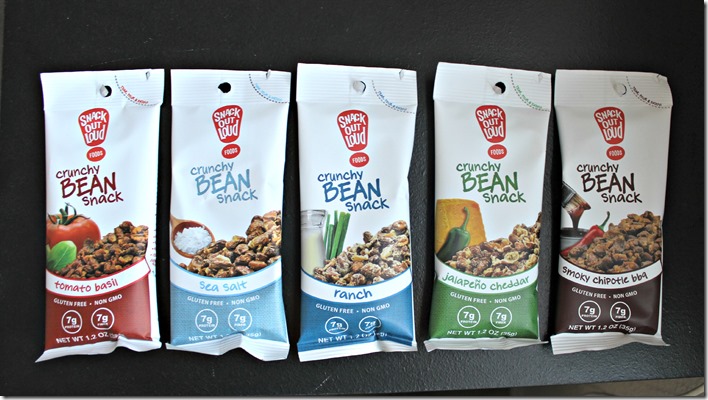 While at first the idea kind of freaked me out – dried, seasoned beans to snack on, I couldn't help but be intrigued by the idea. The packets are filled with roasted beans, which are full of protein, complex carbs, fiber, and vitamins/minerals, making them a pretty nutritious snack. I've mostly been eating them straight-up because I enjoy the flavors (the jalapeño cheddar, especially), but I've also tried them on a salad as a crouton-type situation – it wasn't half bad.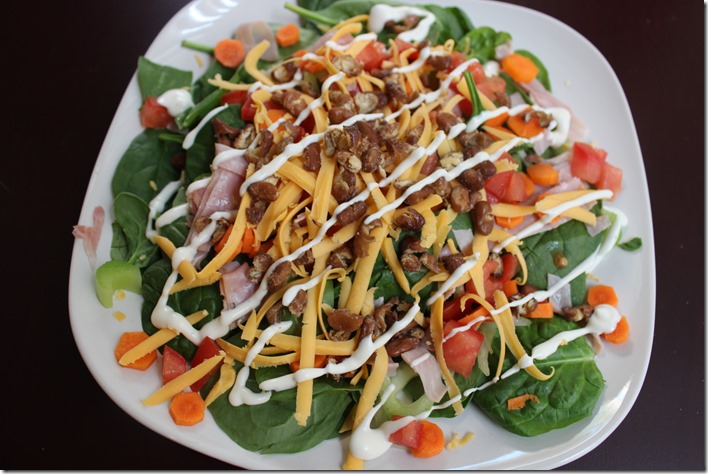 I could definitely deal with having these as a recurring snack because they're easy to grab on the go, and they're actually healthy. They have a super crunchy texture and aren't as weird as I initially thought at all. What can I say? It's fun to try new things sometimes.
Disclaimer: I was sent the Crunchy Bean Snack for free to review. All opinions are my own.
See below for more of my favorite things!
These Are a Few of My Favorite Things
To Burn off the Crazy – This is an understatement. When I don't workout, I am noticeably weirder/crazier. Running/working out is necessary for my sanity.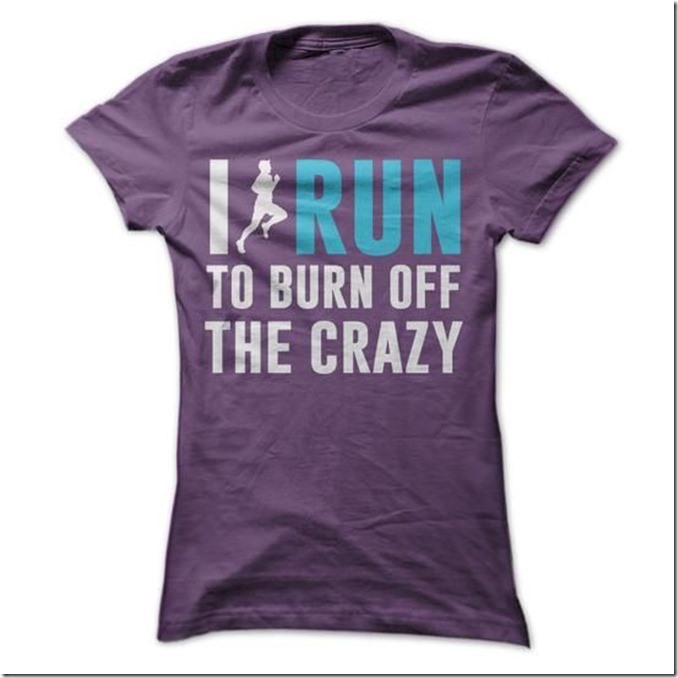 One Pot Zucchini Mushroom Pasta – Sometimes, less is more. I love how simple ingredients go together to make one tasty meal in this dish. Nom nom nom.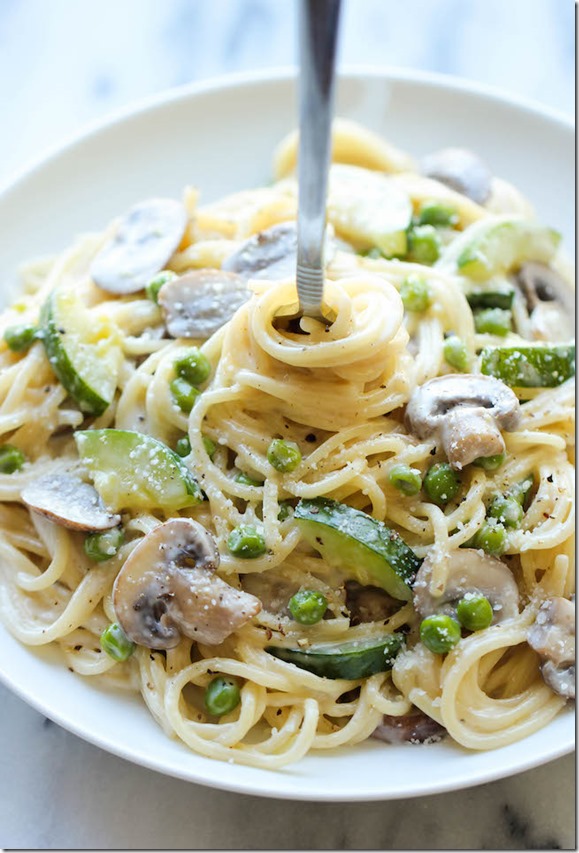 Ombre Hair – I've mentioned my love for ombre/balayaged hair before, but what you may not realize is it has turned into an obsession (hence the picture below that I love). Oh yeah, and I bought hair dye this past weekend to do it on myself…soon. Dun dun dunnnn.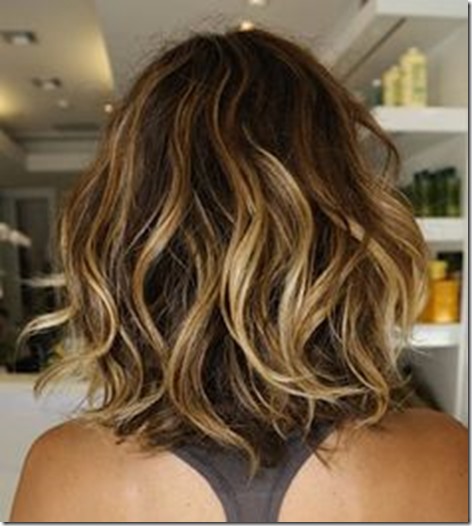 Blueberry Oatmeal Breakfast Bars – I'm all about the breakfast bars – but more so for snacks because I like oatmeal or cereal for breakfast. This recipe looked especially tasty to me.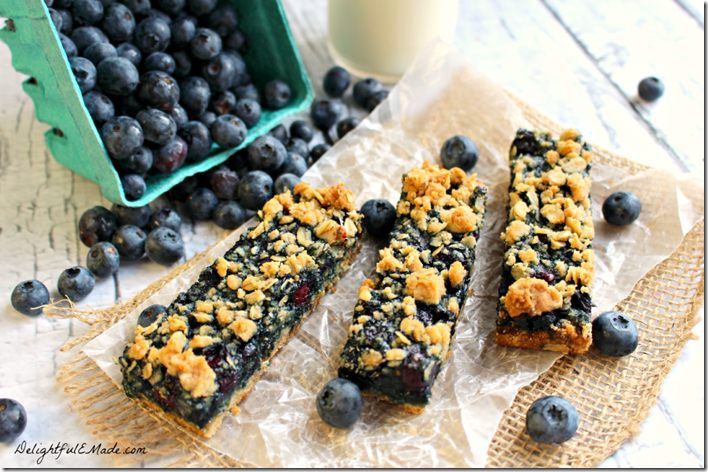 Smiling's My Favorite – Aaand I had to end this favorites post with a holiday-themed message/product. Love this sign on Etsy. Smiling is, indeed, my favorite – as is the movie Elf.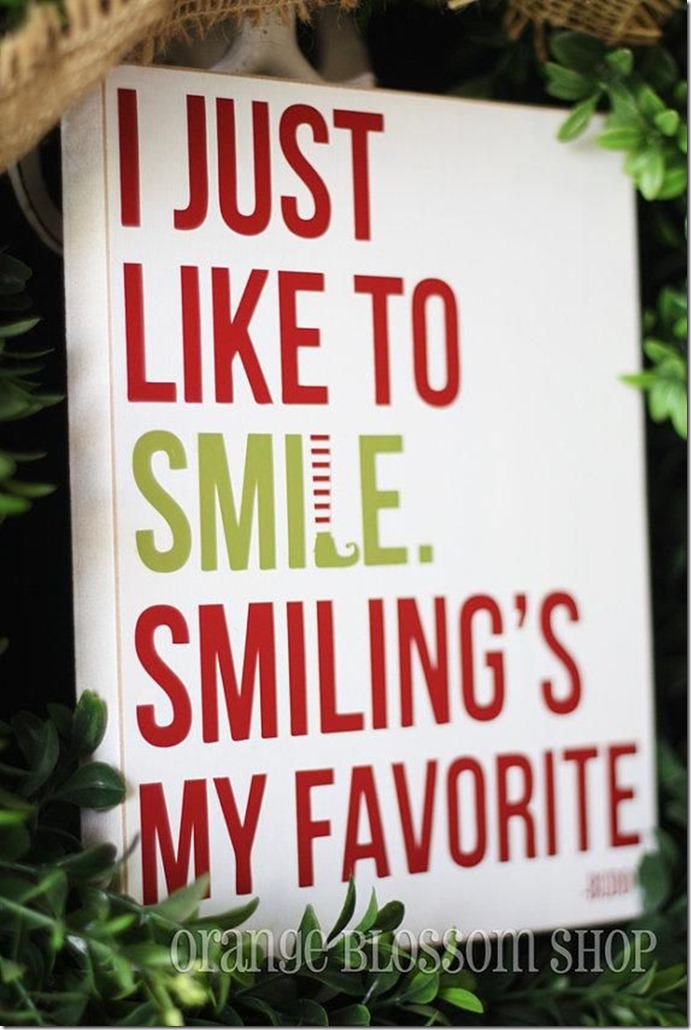 ---