Before I get into today's post, I'd like to announce the winners of the Quest protein bar giveaway! Congrats to Courtney F. and Elle! I've already sent the emails to the winners, but thanks to everyone that entered. 🙂
Second order of business: I wanted to share a little workout I did on Saturday – aka the day before the 5K. The day before a race, you shouldn't do too much, but you should do something. I decided to go on the bike for a little pre-race day workout that wasn't too difficult but got the legs moving a bit. The following workout took me about 6.1 miles: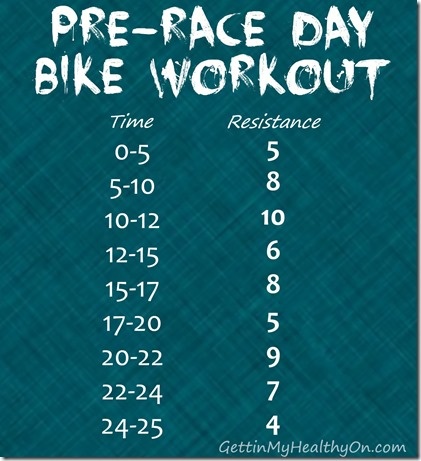 Depending on how hard you push yourself, this could be a light workout or a difficult one. It's up to you! Doesn't have to be a pre-race deal either. Do whatever your heart desires.
And now for the favorites…
These Are a Few of My Favorite Things
Athlete Stick – Matt bought this at Roadrunner this past weekend, and it's something we've both been wanting for a long time. Instead of a foam roller, which I bought during my marathon training, it's a "stick" that allows you to roll out/massage your muscles for injury prevention. The link above is to a similar version of the one we got (I can't find the actual one). We haven't gotten one of these until recently because they're always the hard, plastic ones everywhere. This one has a little give, which I prefer; plus, it looks like a stick full of marshmallows.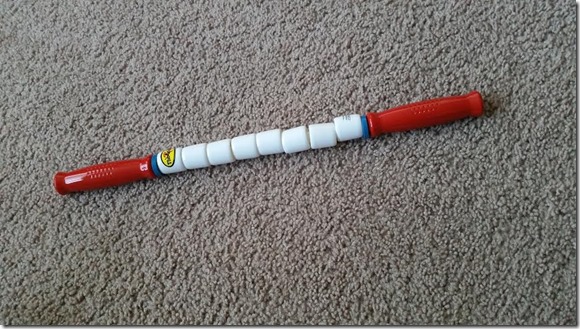 Banilla Nutella Frozen Yogurt Pops – I need to get my popsicle molds out because I keep finding awesome recipes like this one. Can you say intriguing flavor combo?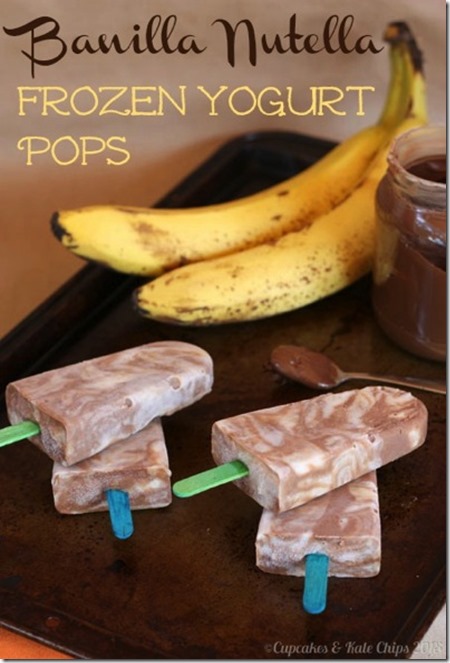 Hummus – I've never been a big hummus fan, but I've gradually acquired a taste for it. I tried out this recipe a few nights ago, and I'm quite pleased with the results. Making my own hummus will make it 10x better because I can customize it however I want, and I get that much more for way cheaper. Win, win.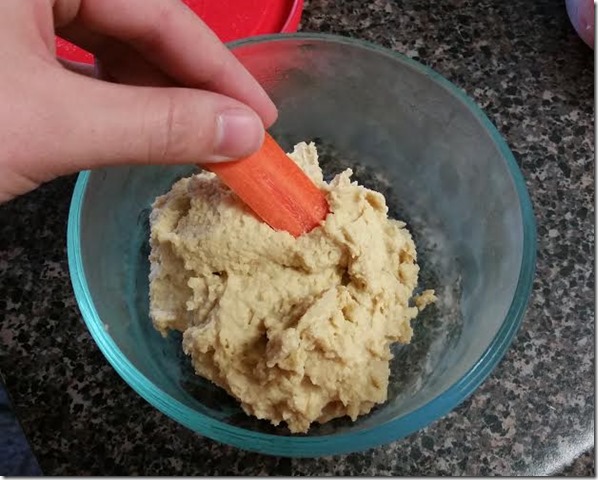 Easy Blueberry Cheesecake Bites – These just look delicious to me. They're super simple to make and would be a gourmet, sweet snack. Yummmm.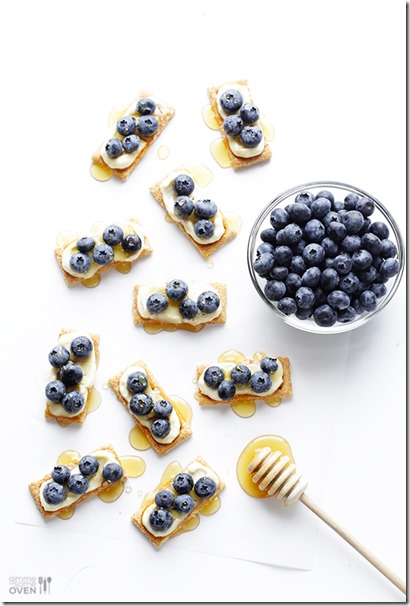 ---