First and foremost,

HAPPY FIRST DAY OF SPRING!
Workout
Busted out my crazy new shoes and ran 6mi/54:08.78? I accidentally deleted all of the GPS data instead of looking at what my run was, but I believe this is what the numbers were when I last checked. If I'm right, I ran a pace of 9:01. Oh, and I think I swallowed a bug.
I don't even know how I got to 6 miles to tell you the truth. My legs were dead, and I felt exhausted by mile 2 — not quite sure why. These longer runs have been really hard for me lately.
All I know is I need to really enjoy these mid- to late-morning runs/workouts.
Why, you ask? Because from now on, my workouts will be at 5am.
My Big News
This girl was offered a job yesterday!!!!!!
It's been a looooooong time of job searching for a full-time position, and I have FINALLY found a bit of success.
Starting next Tuesday, I'll be joining a company and working in a position.
Ha. Vague much? All I will say is that I'll be doing a lot of writing in my role, and I'm beyond excited because it has become one of my passions.
What will happen to Gettin' My Healthy On? Nada.
I post 3-4 times per week, and I don't think I will have any trouble keeping this schedule up.
My prayers have been answered, and I can now start being a big kid now. Woo! So this means…I need to get back in the habit of working out in the morning. Sucks, but it feels GREAT to get it out of the way so early!
Now for some cool stuff…
These Are a Few of My Favorite Things
Entertainment: End of the Nutella jar. I'm basically like a dog with a toy that's filled with peanut butter. I stay busy for quite awhile and am way too entertained/happy.

Reality: Waste of makeup. Happens far too often. Luckily, I'll have a reason to look decent now. Yay employment!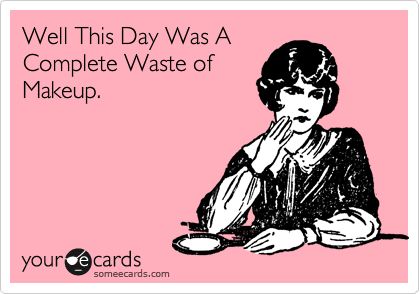 Dinner: Cheddar Cornbread Waffle. It's like brinner! But not! Because it's chili.
Snack: Most Wonderful Dip Ever. Holy crap. This is so simple, but it sounds/looks so delicious to me for some reason. Love all those fresh ingredients!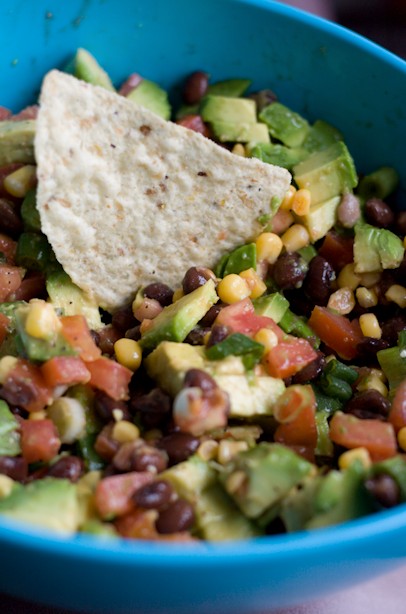 Truth: All your favorite foods. Yep, that's me. Except usually that means lots of fresh fruits and veggies. Usually.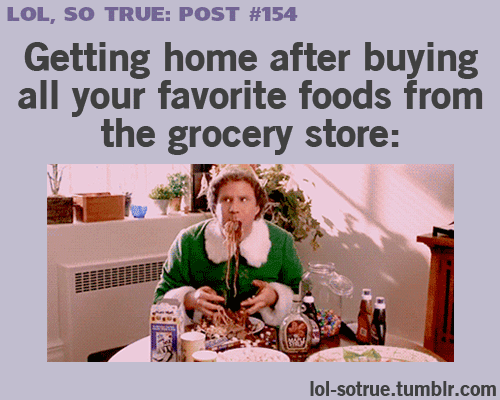 El fin!
Questions for you:
What's your favorite season? SPRING SPRING SPRING SPRING. (Mine's spring.)
See any good movies lately? I want to see The Great and Powerful Oz soooooo bad.
Tell me something interesting about your life!