Today's Run: 6 miles in 52:00.38—aka an 8:40 pace. Hollaaaaaaaaaaa.
Apparently if you eat a bunch of crap and then do a fast-ish run in the heat, you don't feel so great. I was having flashbacks to one of my worst runs ever. Therefore, instead of my planned 8 miles, I did 6. I'm okay with it though. (You'd think I would learn.)
I may or may not have eaten more crap/junk food a few hours later. It's time for my intervention. Sugar has been one of my main food groups lately. It's becoming a serious problem. Then again, the first of my favorites this week seems pretty legit…
Logic Colorful diet. I KNEW candy was good for me!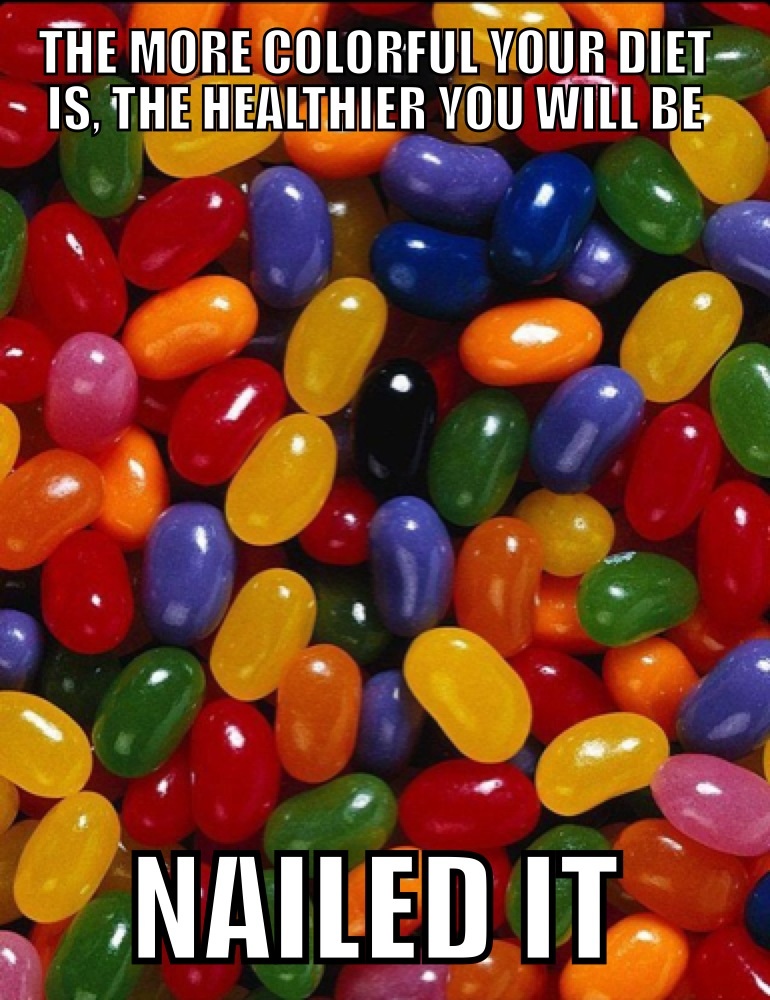 Bad Joke Jalepño business. Some bad jokes are just too much. This one I love for some reason.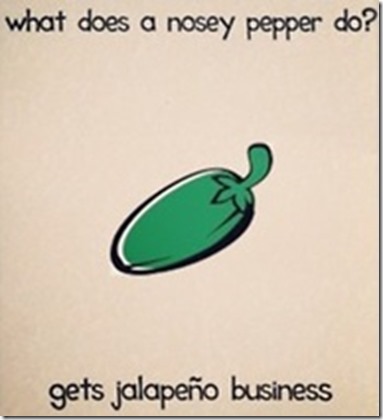 Shortcut Parkour. Parkour is one of the coolest things I have ever seen. Just look up some videos on youtube, and you will be amazed. I only WISH I could do it. Seeing as how I'm so accident prone though, I'd probably die. In 5 minutes. I'll just stick to maze parkour.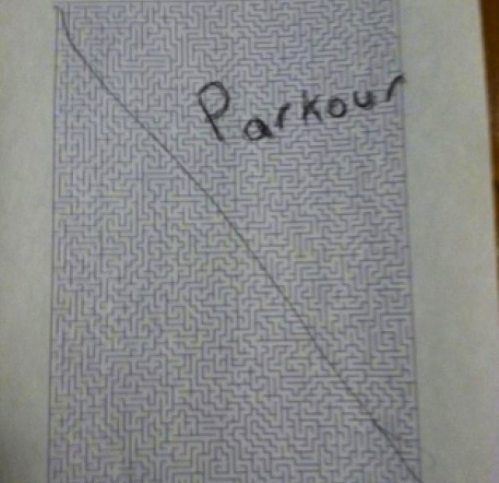 Healthy Alternative Strawberry Sauce. I feel guilty eating pancakes sometimes because I like to drench them in sugary syrup. This seems like an amazing alternative to me. It's just strawberries, almond extract, and a bit of sugar. You could probably omit the sugar if you cared enough though.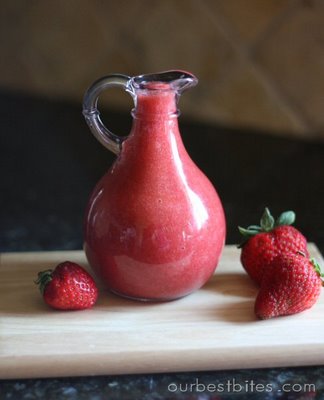 Know any awesomely bad jokes?
What are your favorite pancake toppings?
Mine would probably be any form of sugar. Perhaps chocolate? Yummmm.