San Diego is hot hot hot today. I just got back from a run, and OH BABY 70 degrees has never felt so hot.
At the moment, I'm enjoying a Berry Spinach Smoothie, and it's really hitting the spot. It may look brown there, but it's actually a pretty purplish red color. You see, I have a crazy amount of spinach to get rid of, so I just kept throwing it in the blender.
Today's Workout: I was determined to run 8 miles today, and eventually I got there. It took me 1:13:05, which was a pace of 9:08 apparently. I find it hard to believe I ran that fast, but if you say so, GPS watch, I believe you.
I ended up taking 2 breaks of 5-10 minutes because…
It was so hot and I was sweating so much that I needed some water! I also ate some Honey Stinger Chews. Why? Because I could.
I was hot and wanted to stop. A break helped me cool off and deal with the uncomfortable run.
Overall, I'm glad I finally did a run more than 5 miles since my marathon. The super long playlist from the race is still somewhat exciting to me, so that helps.
Yesterday: I did my Dumbbell Circuit, and I'm pretty sure the soreness is still setting in from that. It always amazes me how effective that workout is.
Monday: I said I was going to do a treadmill run and a circuit of some sort. I did this arms circuit and made the following treadmill routine:
It took me approximately 2.43 miles, and I must say it was quite challenging at that 5% incline and the following speed of 8. Yay running!
The plan now is to sit around the rest of the day and hopefully be productive on mi computadora.
---
Okay, so last night I was on Pinterest, and everything was amazing. Does that ever happen to you? Sometimes very few things jump out at me when I'm browsing, and other times practically everything is so cool to me. Here are a few of the cool finds:
Healthy Dessert Mint Chocolate Chip Frozen Chobani. Dudes. Yes. I can't believe this beautiful creation was made with yogurt. I'm totally making this someday. Soon.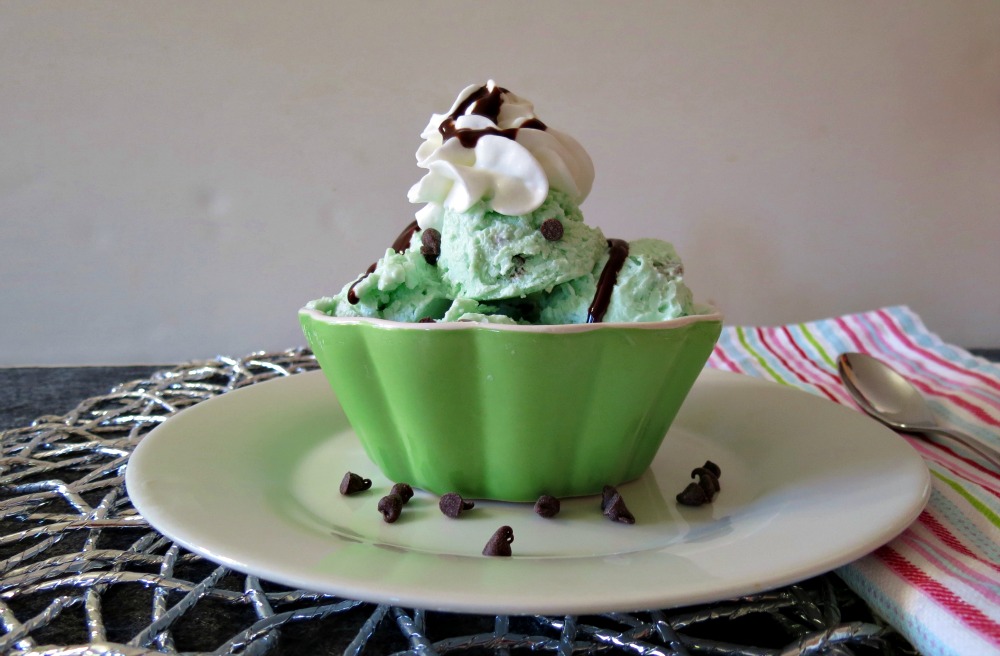 Workout The Ladder Workout. If you haven't checked out Tina's blog Best Body Fitness, you should check it out. As a personal trainer, this lady knows what she's talking about. I have yet to try this ladder workout, but I definitely love the concept.
Truth #1 Cashews with obstacles. Seriously, I don't care about the 500 peanuts that seem to fill up mixed nuts containers. I just want the cashews and maybe the pecans. Oh, and the walnuts are okay too.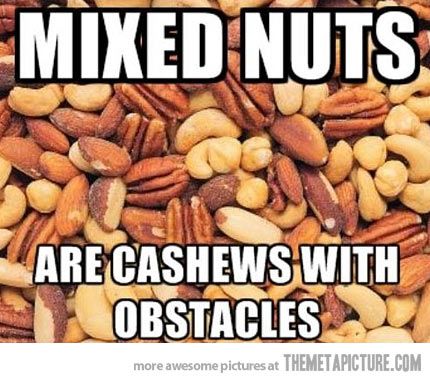 Show New Girl. Soooo, I don't think I've ever mentioned this on my blog. I could be wrong though. I'm so obsessed with this show. Plus, who doesn't love Zoeey Deschanel? This is the one show Matt and I both love and watch together on a weekly basis. If you don't watch this show, do yourself a favor and start.
The End!
Did you run today? How far did you go?
What's your favorite show?