Not even a month ago, I was running in 20-degree weather. Now I'm dealing with the 70's. And you know what's really weird? I think I prefer running when it's 30 out, rather than 70 (20 is too cold). Maybe it's because I'm never satisfied with whatever weather I'm experiencing at the time.
Regardless of my negative feelings for running in the heat, it's a beautiful day here!
Workout
I've been busy doing productive things all morning, so I haven't gone out to run yet today. When I had the chance to this morning, I was feeling lazy. Now I must deal with the heat. Ohhhh well.
I'm thinking I should probably do about 9 miles today. Hopefully I can keep myself entertained during a run that long. Right now it doesn't exactly sound fun. Guess I just have to fake it till I make it! …which means keep running till my marathon, then enjoy not running for awhile, just because I'll have that option.
That'll be the day.
These Are a Few of My Favorite Things
Okay, I'm done complaining about the wonderful weather and the fact that I am able to run so much.
Here are some of my favorites that I've come across lately!
Way to Make an Entrance Piano Doorbell. I'd love to have a doorbell all my guests can personalize. It would be like a secret knock, so you know who's at the door!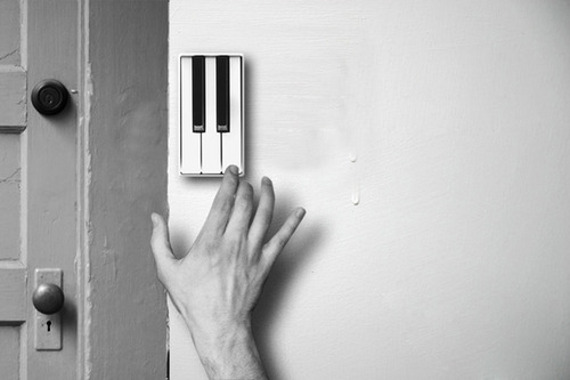 Heartwarming Story Elderly Man Teaching Girlfriend to Read. I found this story extremely sweet. The woman had a stroke, which resulted in brain damage. The man, John, spends most mornings with her at Starbucks, re-teaching her the alphabet. Very sweet. Love is indeed patient and kind.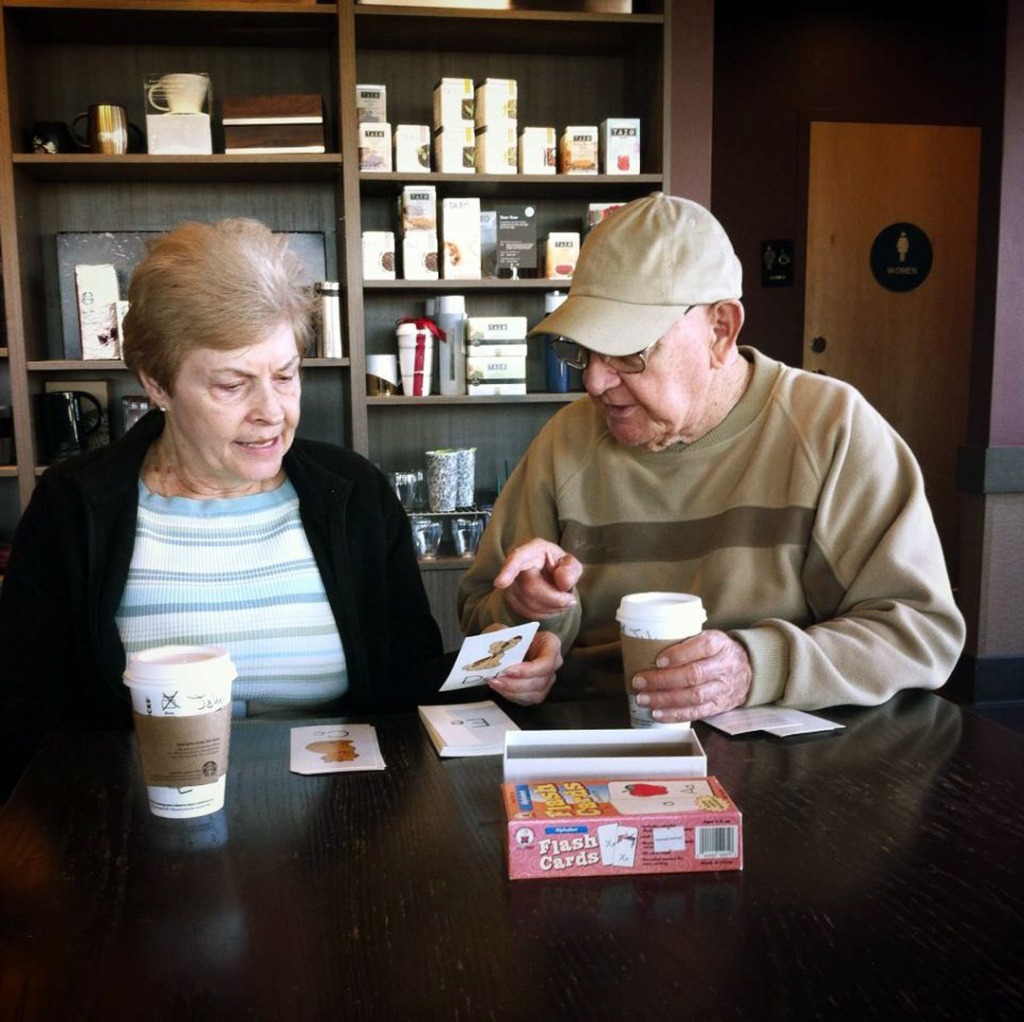 Hobby My tiny plants. Like I mentioned in my post with the random facts about me, I love plants. From left to right, I'm growing grass (random gift from my sis; his name is Stan), parsley (which is nonexistent at the moment), and basil (I'm seeing color!). It makes me happy. I need to cut Stan's hair soon though. It's getting out of control.
Cookie Recipe Brown Sugar Oatmeal Coconut Chewies. Just made these today, and I really enjoy how different they are from the cookies I usually make. The coconut makes them extra chewy. Overall, they have a great flavor!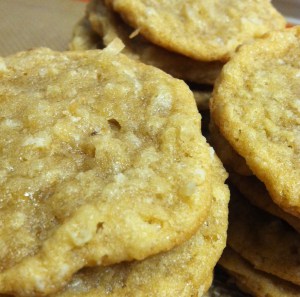 That's all for today, Folks!
P.S.
I got my laptop back yesterday! This girl has a shiny new hard drive. I feel like I get another chance at laptop happiness. Love it.
P.P.S.
My Vi Fuel energy gels giveaway is still going on until Sunday night! Make sure you enter if you're even the slightest bit interested!