So it rained yesterday here in San Diego…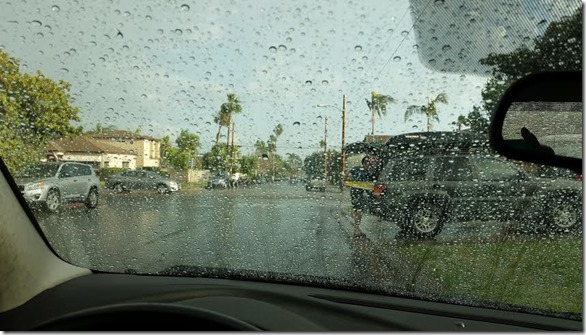 I feel like every time it rains, it's also still sunny. It's quite confusing. But yay rainbows!
After my horrible commute home after work, which was doubled thanks to flooding and traffic lights out, I came home to quite the interesting sight.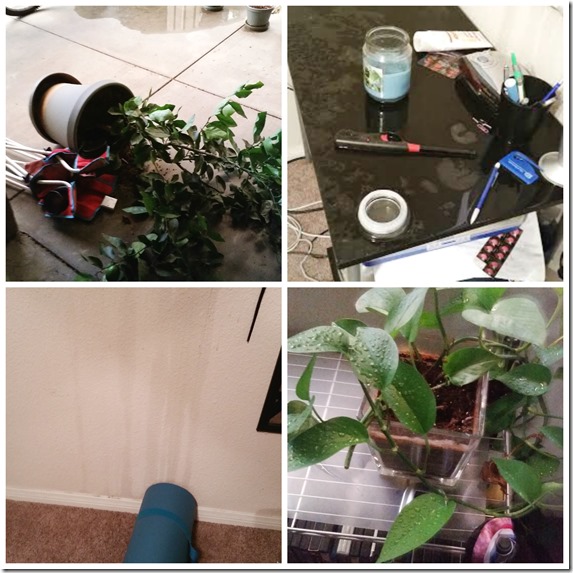 Guess who didn't shut their windows? This girl. Everything within three feet of our windows was/is slightly soaked. Thankfully, nothing important was ruined. Since it never seems to rain here for more than two minutes, even if the weather channel says it will, I guess I just stopped believing them. Apparently, I should use more caution.
But yay for rain during a drought! Okay, now for favorites.
These Are a Few of My Favorite Things
I don't want to be right – This was me 100% last night and most nights because I'm a grandma – just so tired that I don't even care how early it is.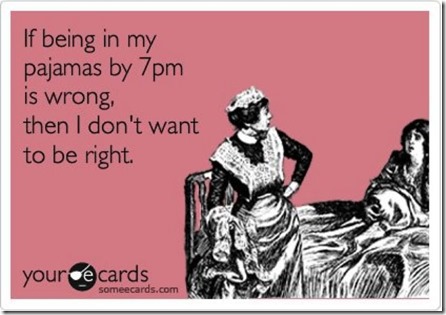 White Chocolate Pumpkin Snickerdoodles – I am digging this flavor combo. Must try.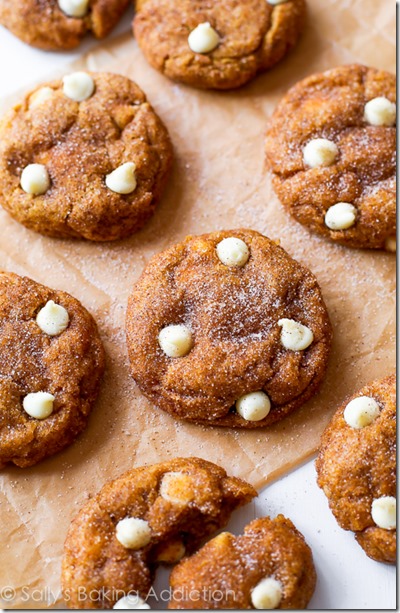 Hippy Pants – I don't know what these pants are actually called, but I've seen a lot of them like the ones below – they remind me of hippies. I used to think they were really weird, but now I'm kind of wanting them. I feel like it would be like wearing pajama pants all day. If that's the case, I am so down.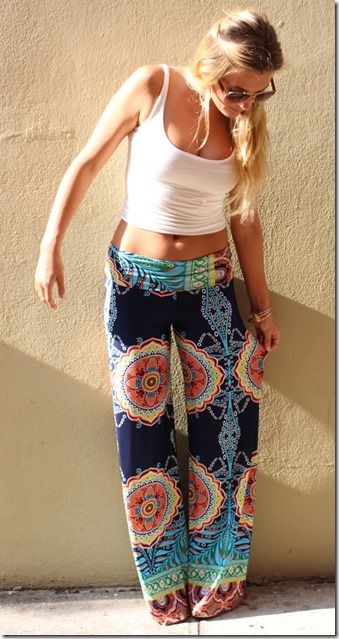 Little Blue Dress – Absolutely loving this simple yet elegant style combo. Welcome to my dream closet.

Stolen Dance by Milky Chance – Really loving this song lately.
Anything, Not Everything – Interesting concept that's both realistic and encouraging.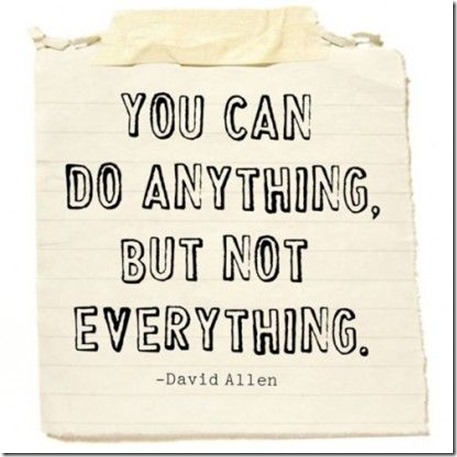 X by Ed Sheeran – As I was slaving over the design of this damn blog all day and night Saturday, I was listening to this album the entire time. It struck my fancy, and I guess I just never got sick of it. Instead of just posting a picture of the album cover, I figured I'd actually share a song from it that I enjoy: Don't.
---